Wyoming doesn't have a major professional sports team, but they have something the rest of the country doesn't have – bare knuckle boxing. On Saturday, the Cheyenne Ice and Events Center hosted 10 bouts of no-gloves combat, available on pay-per-view.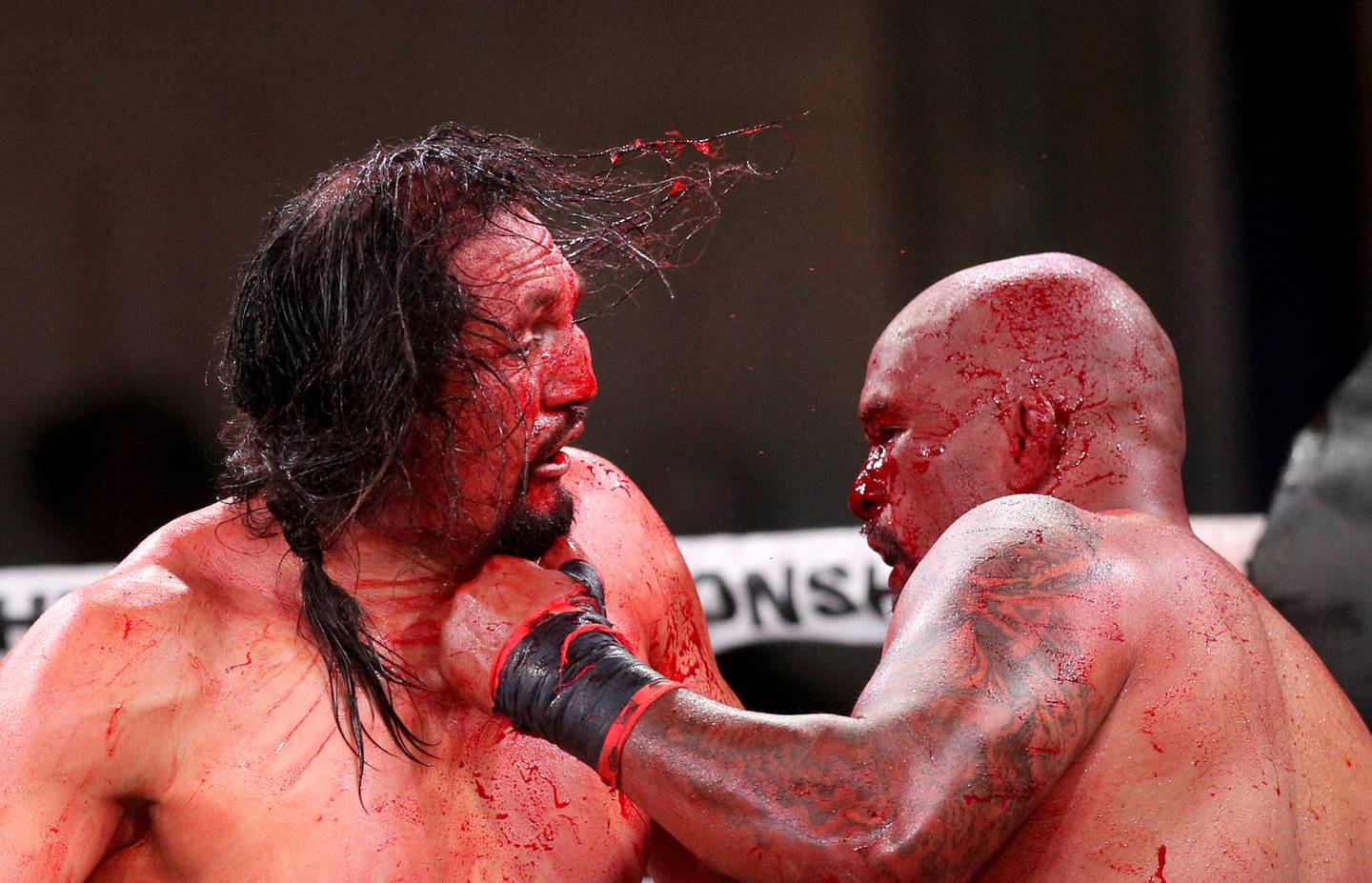 It was the first such contest since 1889, when John L. Sullivan beat Jake Kilrain in 75 rounds.
That was the "last significant bare-knuckle bout in boxing," according to International Boxing Hall of Fame.
David Feldman, promoter of the Bare-Knuckle Fighting Championship, told the Associated Press that he believes the arcane sport could once again become popular.
"I think it's what the public wants to see," Feldman said. "The public is begging for something new. We're hopefully leading the way to a new era in combat sports."
Approximately 2,000 people attended the live event, which featured nine bouts, and another several thousand paid $29.99 for the pay-per-view telecast.
Raucous Brawling
Some of the fighters come to Cheyenne with UFC experience. There also was a women's division.
Bec Rawlings, 29, from Brisbane, Australia, won the fight, stopping Alma Garcia with a TKO in the second round. Rawlings told reporters it was similar to mixed martial arts.
"It felt the same to get punched as in an MMA fight, which is what my background is," Rawlings said. "The difference was my knuckles more when I punched her, I felt it a little bit more. Other than that, it was really nice just to let go and showcase my boxing skill and not worry about a takedown or a kick. It felt like the rawest form of combat sports to just go out there and throw your hands and let loose."
One boxer, Sam Shewmaker, won his fight with a knockout in 18 seconds, told the AP that he was overjoyed bare knuckle boxing was making a comeback after 129 years.
"I never dreamed that it would be legal to be able to do this," Shewmaker said. "I've been in plenty of illegal bare-knuckle fights. I mean growing up where I did, in the area I did, it's kinda rough, but people are gentlemen about it, too. You can fight, you get up, you're done, you shake hands and you go get a beer."
No Wagering Yet
Former state legislator Bryan Pedersen successfully sponsored a bill in 2012 to create a state board of mixed martial arts, and that opened the door for the sport to come to Wyoming.
"If you look at what we already regulate in the state of Wyoming, we regulate kickboxing and MMA, right?" Pedersen told the AP. "In those two, you could take an elbow to the head, a knee to the head or a shin kick to the head. And go out in your yard and punch a basketball and kick a basketball and see what goes farther."
Wyoming has no plans to install sports betting in its casinos, and no sportsbooks took action on the fights. That may change, however, if the sport catches on with fans. It is already popular in the UK, where several sanctioned contests take place annually and betting is available on sites such as 5Dimes.