Bally's Corporation this week picked up where it left off late last year as a young company attempting to grow quickly. Only this time, instead of increasing its digital and media footprint, Bally's is going the brick-and-mortar route.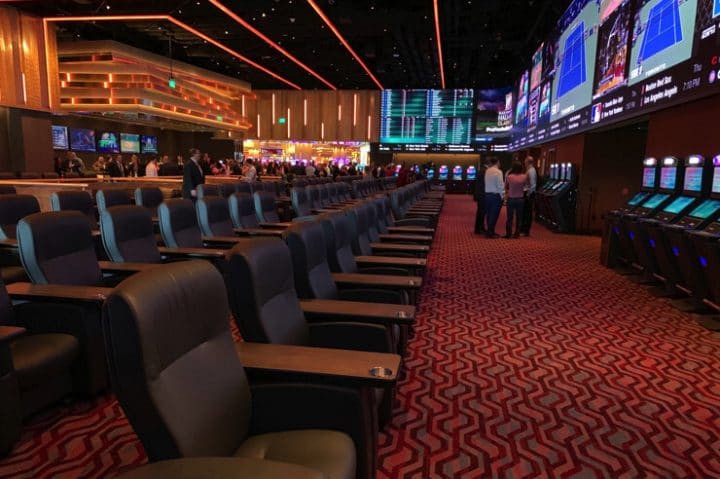 Monday, Bally's announced plans to build a mini-casino in Pennsylvania just as the state starts to reopen after December's COVID-19-mandated lockdown. In spite of the pandemic, Pennsylvania emerged as one of the top-five states in the U.S. in online sports betting handle this fall and major players like MGM, DraftKings, and FanDuel have all competed for space in its metro markets inking deals with professional sports franchises.
"[It's] a great way to cap off a truly exceptional year," Bally's CEO George Papanier said Monday in the wake of an agreement signed with Philadelphia-based developer Ira Lubert to build a Category 4 casino near the Unionville Borough in Centre County, part of the State College Metropolitan Statistical Area.
Development of 'MIni-Casinos' in Pennsylvania Stalled Due to COVID, Economy
Part of the legislation that opened up the Keystone State for gambling was the planned development of up to 10 satellite casinos that fit under the Category 4 umbrella. These smaller structures can feature 40 table games, 750 slots, as well as a sportsbook. They projects are geared toward urban infill-type zoning.
Initially, only five of the sites were auctioned off before the market slowed down due to a sagging economy and the onset of the COVID-19 virus. Facing budget shortfalls this fall because of the pandemic, the Pennsylvania legislature decided to action off another handful of parcels last Sept. 2. Bally's proposed site was acquired through that auction.
Bally's says construction on the $120 million project is set to start by March and will take about a year. Company officials said they would hold the majority stake in the casino once it opens, including all of its sports betting capacity.
The first of the state's Category 4 casinos came online in late November. Cordish Companies opened the doors to its Live! Casino in Pittsburgh in time for Thanksgiving weekend and its initial run lasted less than two weeks. On Dec. 12, Gov. Tom Wolf ordered all gaming venues and non-essential retail to close for the second time in ninety days due to the COVID-19 spike.
Pause on In-Person Gambling Lifted, But for How Long?
The final day of the most recent pause was Monday. Casinos in Pennsylvania are now eligible to operate at 50% capacity. However, many have additional restrictions such as limited hours and no indoor dining through at least mid-January as Pennsylvania braces for a post-holiday virus surge.
Bally's pivot to brick-and-mortar projects signals a diversification play to complementits most recent deal with Sinclair Broadcasting analysts said Monday. Announced in mid-November, Sinclair said it would rebrand its 190 broadcast stations, 21 regional sports networks, the Tennis Channel, its 24-hour sports network Stadium, and its sports streaming app STIRR as Bally's.
"Bally's is the perfect partner to help us change the paradigm of sports viewing across all our assets," said Chris Ripley, President and CEO of Sinclair. "Consumers of live sports can look forward to a more dynamic and engaging sports viewing experience."
In exchange for ten years of naming rights and gambling opportunities, Bally's will pay Sinclair a reported $85 million along with 14.9% of its stock.
Bally's: Old Name, New Company, Aggressive Moves
All these deals have come together fast for Bally's as global conglomerates like FOX, Disney, and MGM are all in the process of gobbling up or partnering with sportsbooks both in the U.S. and abroad.
The company known as Bally's was until late-October called Twin River Worldwide Holdings. The Lincoln, RI-based Twin River owned nine casinos across five states (including two in Rhode Island), a horse track, and 13 authorized OTB licenses in Colorado.
On Oct. 28, Twin River purchased the Bally's name and the Bally's hotel-casino in Atlantic City from Caesars Entertainment. Twin River then announced it would put all of its holdings under the Bally's name and acquired sports wagering software developer Bet.Works. Bet.Works is tasked with creating and maintaining Bally's sportsbook app.