In horse racing's version of splitting the foal in half, the Arkansas Racing Commission upheld three stewards' rulings from the 2020 Arkansas Derby card, but rescinded drug-related disqualifications for two Bob Baffert horses — Charlatan and Gamine — running on that card.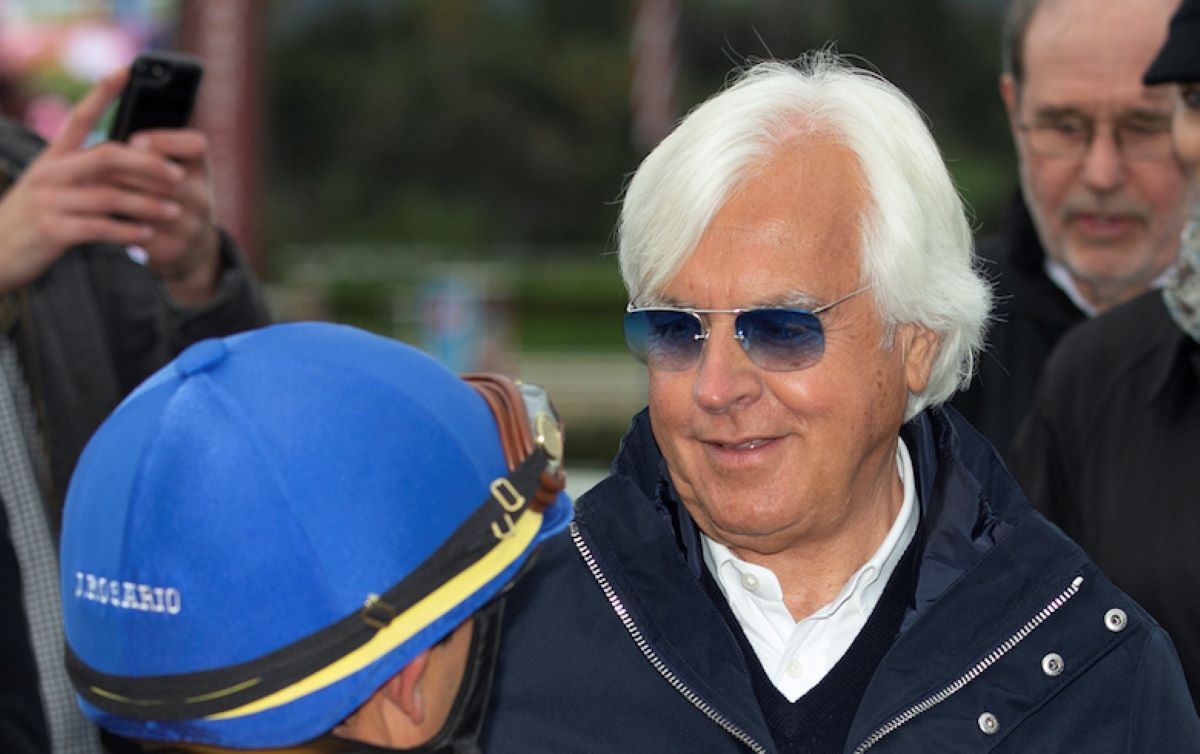 The six-vote, unanimous decision reinstates Charlatan's first division Arkansas Derby victory and Gamine's allowance optional claiming victory on the Arkansas Derby undercard. The ARC disqualified both horses after they tested positive for large amounts of lidocaine. Tuesday's decision also restores their purse winnings.
Those decisions accounted for two of the three stewards' rulings. The third ruling imposed a 15-day suspension on Baffert for the two positive tests. The commission rescinded that suspension, replacing it with a pair of $5,000 fines – one for each positive.
Translation: the stewards' rulings were correct, but the commission decided lesser penalties were in order.
'Whatever we come up with, it will be controversial'
"We're all under the microscope because whatever we come up with, it will be controversial," commission chair Alex Lieblong said after Tuesday's hearing. "That's the state of the game right now. I know it's not healthy, but like I say, the federal government sounds like they're riding to the rescue to straighten it all out."
The decisions came after a two-day, 14-plus hour appeals hearing. During that hearing, Baffert's attorneys picked apart chain-of-custody issues stemming from the excessive amounts of lidocaine found in the post-race tests for Charlatan and Gamine. Chain of custody is a legal term describing how evidence is gathered, transported, and identified. It must follow specific rules at every stop along the chain. Otherwise, that evidence could be perceived as tainted and legally dismissed.
Originally, Baffert maintained the positive tests came by a Salon Pas pain patch used by the Hall of Fame trainer's chief lieutenant, Jimmy Barnes. He handled Baffert's horses at Oaklawn that day, but Baffert said during his testimony that Barnes didn't wear the patch on race day.
No lidocaine found in Baffert's Nadal
Baffert also said during his Tuesday testimony that he heard that one of Charlatan's competitors in the Arkansas Derby's first division had elevated lidocaine levels. That horse didn't surpass the 20-picogram legal threshold, but it did open up questions about environmental contamination, especially since one of Baffert's other Oaklawn horses that day – Nadal – did not test positive for lidocaine. Baffert was quick to point out his assistant handled Nadal that day.
Baffert's longtime attorney, W. Craig Robertson III, went after the labs handling the samples. One of those labs, Truesdail Laboratories, was the ARC's designated testing lab. But Truesdail lost its Racing Medication and Testing Consortium accreditation in the spring of 2020. With that, the California-based lab was ineligible to continue testing for the ARC.
Did Charlatan get gelded without telling anyone?
As a result, Truesdail subcontracted tests out to the accredited Industrial Laboratories of Colorado. At the same time, the ARC inexplicably continued sending samples to Truesdail. Not only did Robertson pounce on the added link in the chain of custody, but he pointed out that the sample from Charlatan was labeled as coming from a gelding.
That would be news to Charlatan's owners, the consortium of SF Racing, Starlight Racing, Madaket Stables, Stonestreet Stables, Fred Hertrich III, John Fielding, and Golconda Stables. They sold Charlatan's breeding rights to Hill 'n' Dale Farm a week after his six-length Arkansas Derby victory.
Robertson piled on, wondering how a lab testing for such minute amounts of a drug could shrug off larger amounts of testosterone than you'd find in a gelding.
Charlatan's, Gamine's split samples tested positive
He then pointed out Truesdail received two containers from the ARC, but shipped Industrial three containers. Robertson questioned if one of the coolers was opened, introducing another chain of custody issue to the pile.
ARC attorney Byron Freeland countered that Charlatan's and Gamine's lidocaine levels exceeded the legal limit – regardless of where and how they got the drug. He also said the sample vials were unopened when they arrived at Industrial's Colorado lab.
Freeland added the split-sample, or 'B' vials, were sealed when they were sent to the University of California-Davis lab. Those B-samples also came up positive for excessive lidocaine in both horses.