NBA commissioner Adam Silver believes the NBA can successfully resume its season in an Orlando bubble, but says he's more than willing to adjust the league's plans if the coronavirus situation requires a change.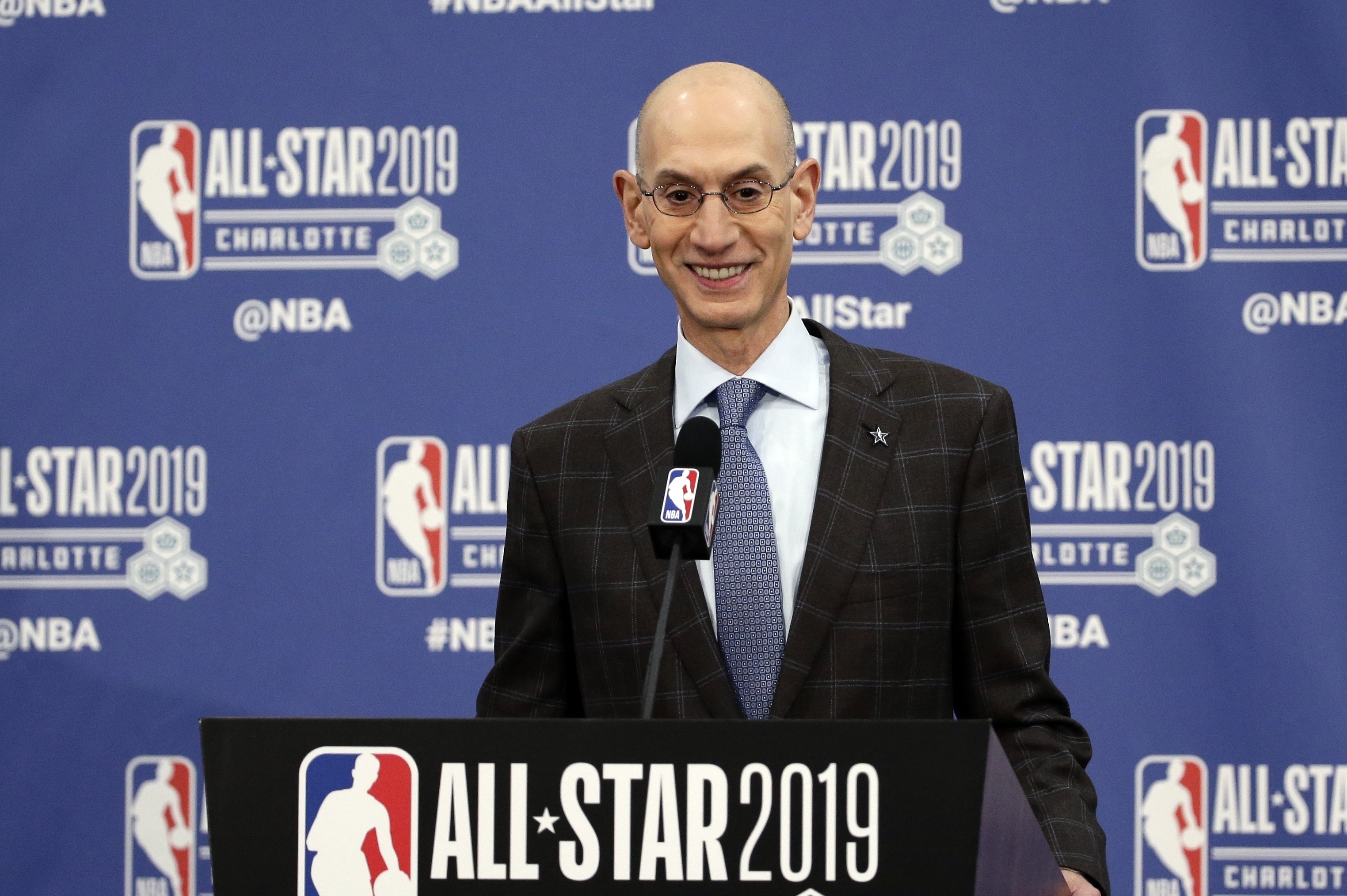 Silver appeared on a Time100 Talks segment on Tuesday as part of an episode devoted to how sports leagues are planning to restart during the COVID-19 pandemic.
Silver: NBA Won't Shut Down for 'Isolated' Cases
Florida is experiencing a rapid increase in coronavirus cases. Silver believes the NBA can take precautions that will keep players and staff members safer than they would be in the general population, but acknowledges that the league must continue monitoring the situation.
"One thing we are learning about this virus is much [is] unpredictable, and we and our players together with their union look at the data on a daily basis," Silver said. "If there were something to change that was outside of the scope of what we are playing for, certainly we would revisit our plans."
Silver resisted putting a number on a caseload that would cause the league to shut down. Instead, he differentiated between the occasional case or two and a widespread issue.
"Certainly, if cases are isolated, that's one thing," Silver told Time. "A lot of the determination will be our understanding of how our community became infected. That will be part of our judgment in terms of whether we should continue. But certainly, if we had a lot of cases, we are going to stop. You cannot run from this virus."
Nets Hamstrung by COVID-19, Injury Losses
Even if the coronavirus can't shut down the entire NBA season, it can create competitive issues. The Brooklyn Nets will begin the resumption without DeAndre Jordan, who tested positive for COVID-19 last week. Wilson Chandler has opted out of the season, while Spencer Dinwiddle has yet to decide if he's going to Florida after his own positive test. Kyrie Irving, Kevin Durant, and Nic Claxton are all out with injuries.
In short, while Brooklyn still plans to send a squad to Orlando, it will be a shell of the team that competed for most of the NBA season.
"We have a job to do," Nets general manager Sean Marks said during a Wednesday press conference. "We have to bring a team to Orlando. We will bring a team to Orlando. We will go down there, and we will compete. That's our jobs here."
Brooklyn will restart the season as a +16000 pick to win the NBA Championship, according to FanDuel Sportsbook.
Other teams could potentially see similar issues crop up before, or during, the NBA restart, and those risks seem more significant as the COVID-19 outbreak grows in Florida. Silver acknowledged that the league created its return-to-play scheme under a very different environment.
"When we designed this plan, we were not seeing the kind of increases in cases, frankly – not just in Florida and Texas, but at least, as of the last few days, the majority of states in the United States are seeing increases," Silver said. "So it's not as if, especially looking out into the future, there's any safe way to predict or pick a market where we'll be confident that the cases will be sufficiently down."