Bettors are once again seeing NBA point spreads in the wild as several sportsbooks have posted odds for the league's return to play at the end of July.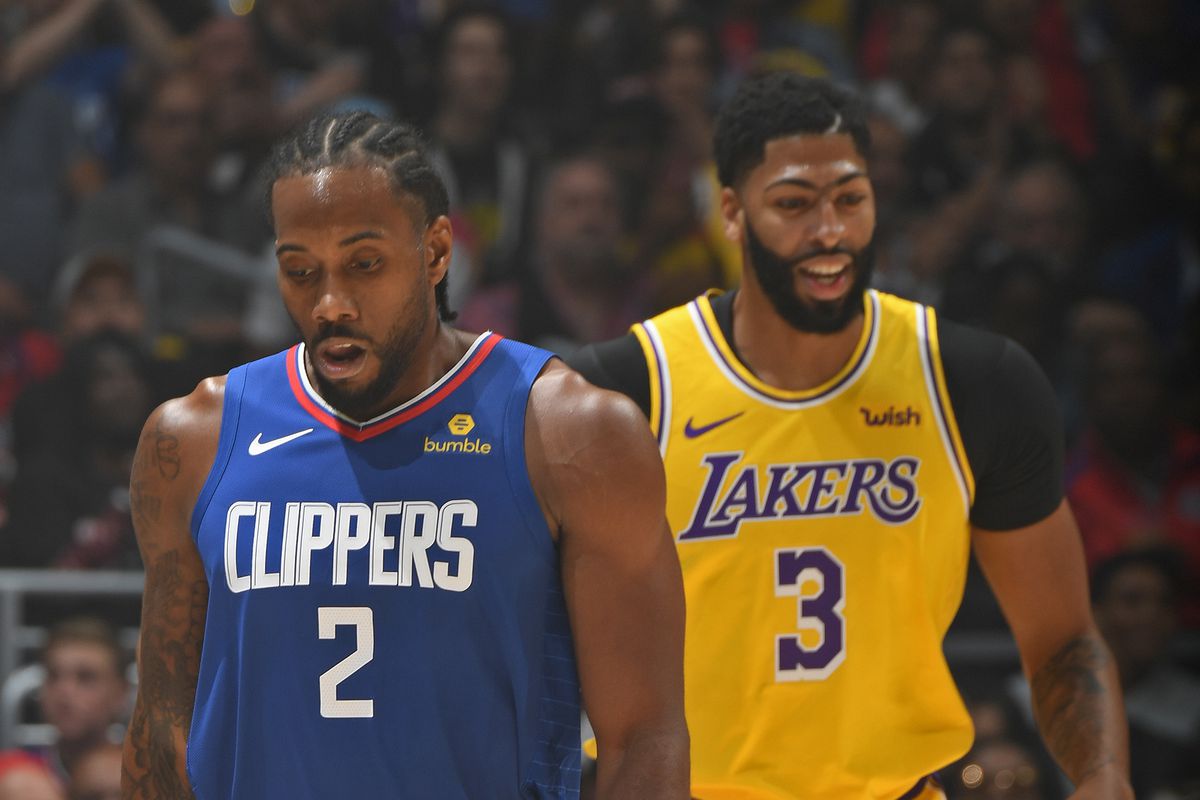 FanDuel Sportsbook lists the New Orleans Pelicans as a two-point favorite over the Utah Jazz in the opening Orlando game on July 30.
Clippers Favored Over Lakers on Reopening Night
Later that night, the Los Angeles Clippers (-1) will take on the Los Angeles Lakers. Eleven more games will follow over the next two days.
A total of 22 teams will participate in the NBA's return-to-play plan. Those teams will play eight more "seeding" games before beginning the playoffs, which will utilize the traditional best-of-seven format. All teams will play at the ESPN Wide World of Sports complex at Walt Disney World in Orlando, Florida, without fans.
---
NBA Point Spreads
Thursday, July 30
New Orleans Pelicans (-2) vs. Utah Jazz
Los Angeles Clippers (-1) vs. Los Angeles Lakers
Friday, July 31
Orlando Magic (-2.5) vs. Brooklyn Nets
Portland Trail Blazers (-1) vs. Memphis Grizzlies
Phoenix Suns (-3.5) vs. Washington Wizards
Milwaukee Bucks (-5) vs. Boston Celtics
Sacramento Kings (-3) vs. San Antonio Spurs
Houston Rockets (-1.5) vs. Dallas Mavericks
Saturday, August 1
Denver Nuggets (-1) vs. Miami Heat
Utah Jazz (-1) vs. Oklahoma City Thunder
Los Angeles Clippers (-5) vs. New Orleans Pelicans
Philadelphia 76ers (-4) vs. Indiana Pacers
Los Angeles Lakers (-3.5) vs. Toronto Raptors
Odds via FanDuel Sportsbook
---
On Friday, the NBA announced that 16 players have tested positive for the coronavirus, and other players have confirmed that they contracted the disease over the course of the pandemic. COVID-19 creates uncertainty both over how players have stayed in shape, and about the potential for players to miss time going forward due to positive tests. That's left oddsmakers in a bind when it comes to setting lines.
"We don't know who's in shape. We don't know what players are going to bail out," Caesars Sportsbook senior oddsmaker Alan Berg told ESPN. "You just kind of have to throw things up there."
More Questions Than Answers for Sportsbooks
That uncertainty, combined with the absence of the worst NBA teams, has led sportsbooks to post narrow spreads on most games. Of the 13 matchups FanDuel has posted, none sport point spreads of more than five points. FanDuel lists six games with spreads of two points or less.
"I don't know that there were any real difficulties," Westgate Las Vegas SuperBook executive director John Murray told Covers.com. "We tightened the numbers a little because of the long layoffs."
The biggest question mark may be how teams react to playing in a bubble environment with no fans. Some sportsbooks reported that bettors were pounding the under when lines went live, perhaps suspecting that shooters would struggle on new courts after long layoffs.
"There's a chance for a different energy in the building," Westgate vice president of risk Jeff Sherman told ESPN. "What we tried to do, considering that, was make the totals lower than what they would've been if it had been normal regular-season games. We did between five and eight points lower on the totals."
The potential for teams to scratch star players at a moment's notice has led to some speculation over whether bettors might be able to "list" superstars in the same way they do pitchers in baseball – meaning the bet would be voided if that player doesn't play. But sportsbooks are skeptical about the idea.
"That just becomes such a nightmare. If we could, we would not do starting pitchers," the Westgate's Ed Salmons told ESPN. "If the Lakers rest Anthony Davis, LeBron James, Danny Green, and seven guys with the expanded roster, they essentially could be starting an under-18 team. The spread could go from Lakers -5 to the other team -12.5. But it's a bet."