Novak Djokovic and Roger Federer each won their respective semifinals in four sets to advance to the Wimbledon men's final on Sunday.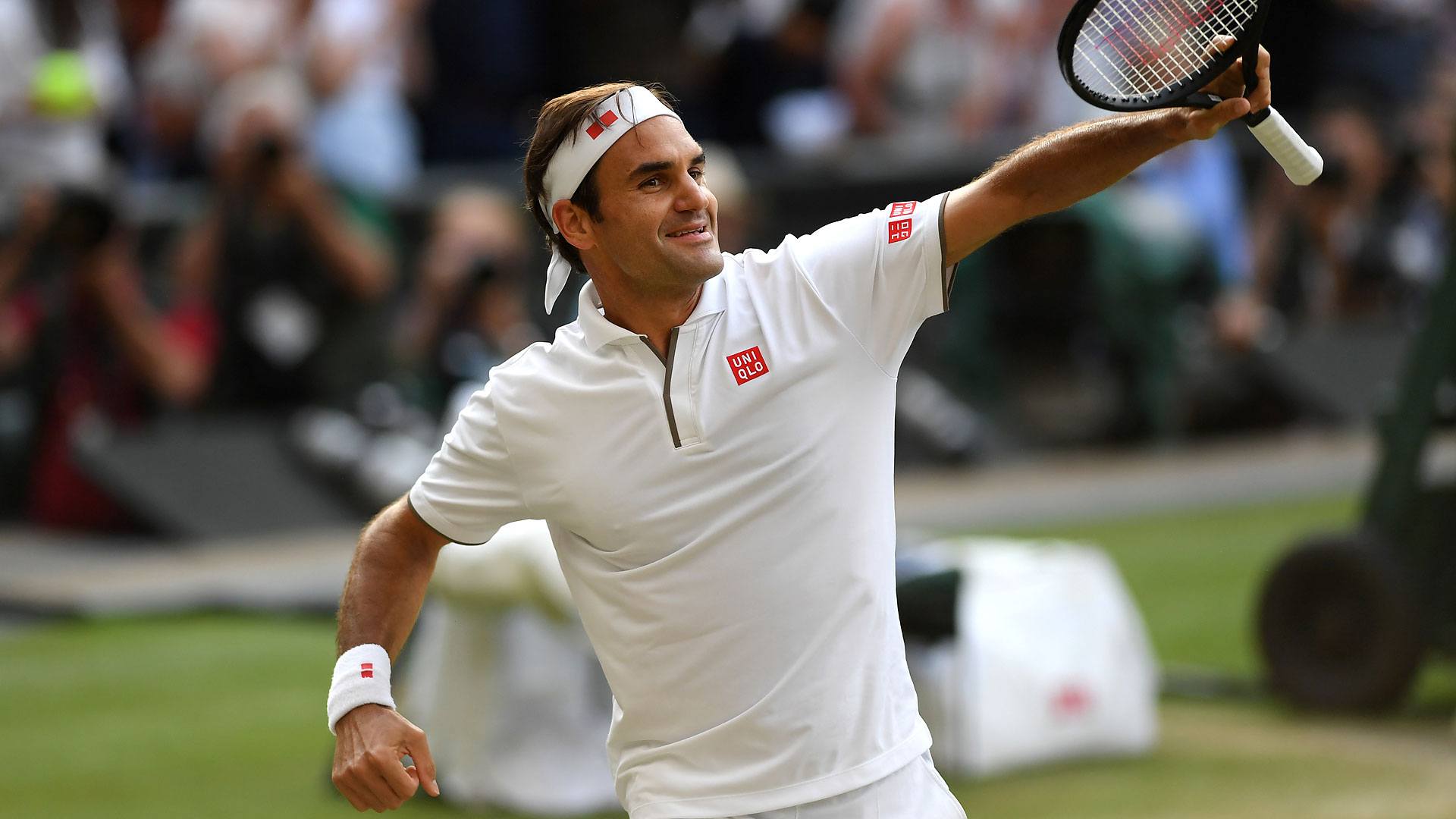 This will mark the third time the two men have met up in the final at this Grand Slam, and the two have a total of 12 Wimbledon titles between them.
Djokovic Overcomes Emotions in Semifinal
Friday's semifinal action started with Novak Djokovic taking on No. 23 seed Roberto Bautista Agut. While the defending champion came in as a heavy favorite, Bautista Agut put up a fight, winning the second set before eventually falling by a score of 6-2, 4-6, 6-3, 6-2.
After the match, Djokovic admitted there were times when he had grown frustrated, but that overcoming those moments was part of what made him arguably the world's best player.
"You go through these kind of emotional moments, especially in big matches like this, all the time," Djokovic said afterwards. "There's always something that can take you out of the comfort zone. Sometimes you get frustrated. It's important to bounce back really quickly."
Once Djokovic had wrapped up his berth in the final, the Wimbledon crowd was treated to the latest chapter in the epic rivalry between Federer and Rafael Nadal. Last time the two men had met, Nadal got the best of the encounter in a straight-sets victory at the French Open.
Federer Gets Wimbledon Revenge vs. Nadal
But it was Federer who continued his recent domination of the rivalry, beating Nadal 7-6 (7-3), 1-6, 6-3, 6-4 to reach his 12th Wimbledon final and his 31st Grand Slam final overall.
"I was able to stick to my game plan, stay aggressive, stay offensive," Federer opined after the match. "I think I won a lot of the important points in the third and fourth sets. There were some brutal rallies in key moments that went my way. I think those might have made the difference today."
Nadal was disappointed in the loss, but congratulated his opponent on a well-played match.
"I had my chances," Nadal said after the match. "He played a little bit better than me, I think. Probably I didn't play as good as I did in the previous rounds, and he played well. So he deserves it."
Now, as has been so often the case over the past 13 years, two of the big three in men's tennis will face off for a Grand Slam title, with Djokovic looking for his 16th career Grand Slam championship while Federer chases his 21st.
The two men have had an evenly matched rivalry over the years, with Djokovic holding a 25-22 advantage in their head-to-head contests. At 32, Djokovic is also closer to the prime of his career than the 37-year-old Federer, who will be the third-oldest man ever to appear in a Grand Slam final.
FanDuel Sportsbook is making Djokovic (-180) the favorite, an assessment that even Federer (+156) himself agrees with.
"Novak is the defending champion and he has shown that this week," Federer said of his upcoming opponent. "I will try and push him to the brink but it will be difficult, as it's not for nothing that he is number one."