We'll see several Kentucky Derby hopefuls return this weekend when two East Coast Grade 3 Derby preps headline the stakes races. And, we'll meet some Kentucky Oaks contenders in two Oaks preps – one on each coast.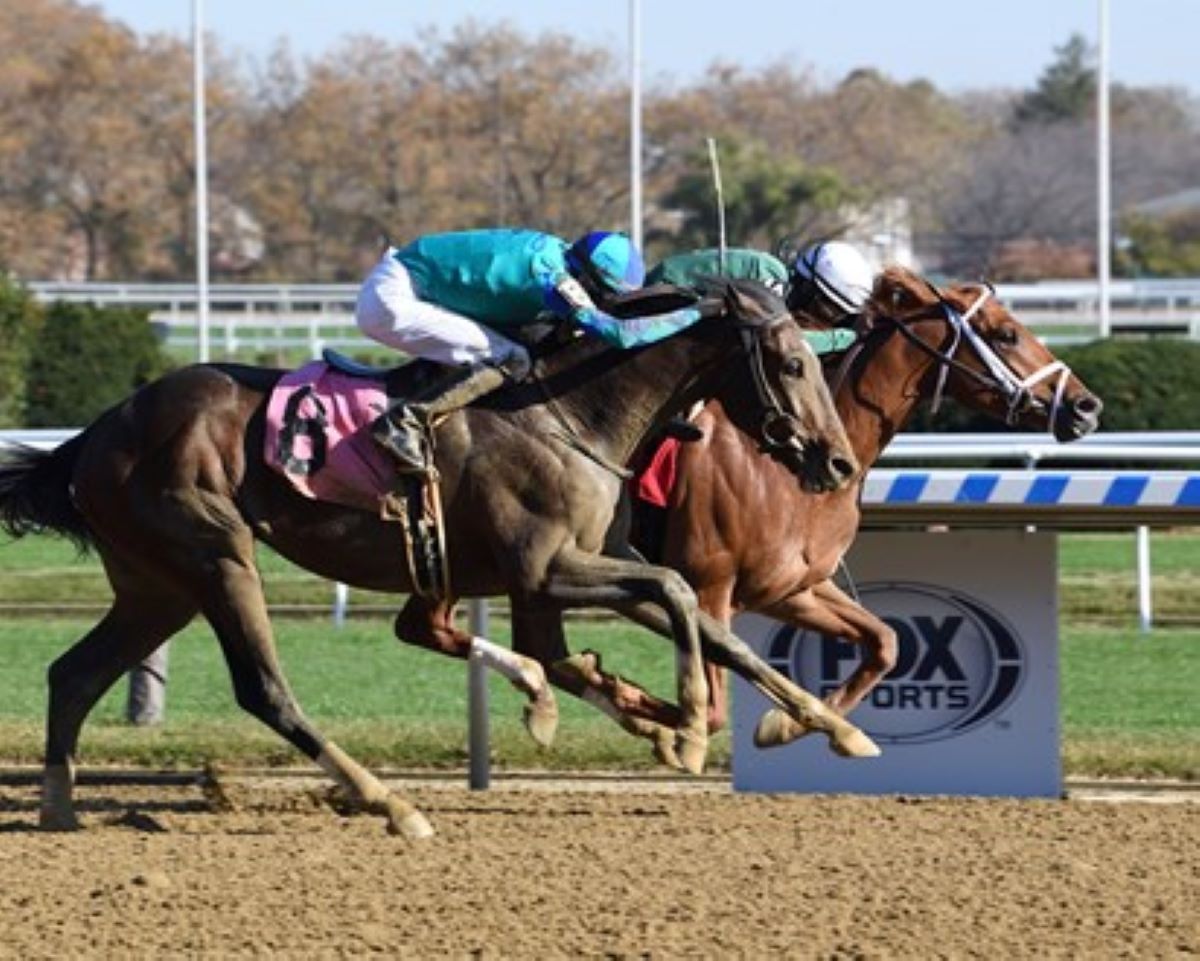 At the same time, we'll see a Grade 2 for 3-year-olds that isn't a Derby prep: Sunday's San Vicente Stakes from Santa Anita Park. With Bob Baffert's Concert Tour and Freedom Fighter, among others, the San Vicente may offer the best sophomore field of the weekend.
This week's Derby preps take us to Aqueduct for the Withers Stakes, and to Tampa Bay Downs for the Sam F. Davis. The Oaks preps give us the Listed Suncoast Stakes at Tampa Bay Downs and the Grade 3 Las Virgenes from Santa Anita Park. All those preps offer 10-4-2-1 qualifying points for the top four finishers in their respective races.
Tampa Bay Downs provides our weekend stakes mainstays. Along with the Davis and the Suncoast, we have the Grade 3 Tampa Bay Stakes for older horses. That brings Sole Volante back to action for only his second race since last September's Kentucky Derby.
Along with the San Vicente, Santa Anita counters with the Grade 2 San Marcos, which offers a deep field of older horses racing 10 furlongs on the turf.
There are 10 graded stakes this weekend, coming from Aqueduct, Tampa Bay Downs, Santa Anita, and Gulfstream Park. OG News takes a closer look at this weekend's selected races.
Saturday
Grade 3 Withers, Aqueduct
Capo Kane, who won last month's Jerome Stakes at the Big-A by 6-¼ lengths, returns for this 1-1/8-mile Derby prep. So does the horse he beat by that margin, Eagle Orb. Todd Pletcher counters with Overtook and Donegal Bay, both of whom come off December victories. Overtook and Chad Brown's Risk Taking broke their maidens in those December races. Invading this fray is Royal Number, who comes off a 1-1/16-mile allowance victory at Laurel Park.
Grade 3 Sam F. Davis, Tampa Bay Downs
This 1-1/16-mile Derby prep brings us two Derby contenders seeking that statement win with Smiley Sobotka and Known Agenda. Smiley Sobotka finished second in the Grade 2 Kentucky Jockey Club. Known Agenda comes in off his third in the Grade 2 Remsen at Aqueduct. Before that, Known Agenda nipped Holy Bull winner-in-waiting Greatest Honour in an Aqueduct maiden special weight. Waiting for them are Nova Rags, who rebounded from a fourth in the Grade 3 Nashua to win the Listed Pasco Stakes. Local product Boca Boy seeks validation after winning a Florida-bred stakes last month.
Grade 3 Las Virgenes, Santa Anita
This one-mile Oaks prep may be a Grade 3, but it punches above its weight. That's because the top three finishers in the Grade 2 Santa Ynez return. Bob Baffert sends out the 1-2 finishers from that race, Kalypso and Frosteria. Doug O'Neill answers with the 30/1, third-place finisher, Brilliant Cut. Adding depth to what is already a deep field, Moonlight d'Oro, who broke her maiden by three lengths at Los Alamitos – at Frosteria's expense – is probable. This race could feature offspring from most of today's top sires, including Into Mischief, Medaglia d'Oro, American Pharoah, and Speightstown.
Listed Suncoast, Tampa Bay Downs
This one-mile, 40 yards Oaks prep brings us Curlin's Catch, who broke her maiden at Gulfstream on Jan. 3. It also brings us two of the top-three finishers from the Listed Gasparilla at Tampa Bay Downs, including winner Special Princess and show horse Feeling Mischief. Scenic Overlook returns after breaking her maiden in a maiden special weight here last month.
Grade 2 San Marcos, Santa Anita
Multiplier, Border Town, and Salvator Mundi are here. But, the horse to watch in this 1-¼-mile turf route for 4-year-olds and up is Masteroffoxhounds. The Irish-bred, Richard Baltas-trained horse comes back for his third US start after winning a November Del Mar allowance. Border Town and Salvator Mundi went 1-3 in a January allowance. Multiplier (fourth) and Cleopatra's Strike (sixth) return from off-the-board finishes in the Grade 2 San Gabriel Stakes last month.
Grade 3 Tampa Bay Stakes, Tampa Bay Downs
Sole Volante figures to grab some attention in this 1-1/16-mile turf race for 4-year-olds and up. But how much betting attention remains a question mark after his sixth-place return to action in the Tropical Park Derby in December. Turf maestro Chad Brown counters with Greyes Creek and Delaware. The former brings in a three-race winning streak, while the latter finished 10th in the Grade 2 Fort Lauderdale last month. Admission Office seeks a rebound from his seventh in the Jan. 9 Tropical Turf.
Sunday
Grade 2 San Vicente, Santa Anita
We haven't seen one-time Derby front-line prospect Freedom Fighter since he won a maiden special weight at Del Mar last August. We did see Concert Tour break his maiden last month by 3-½ lengths. The two Baffert products tackle this seven-furlong sprint along with Petruchio, Found My Ball, and Mr. Impossible. Petruchio finished third in the Los Alamitos Futurity. O'Neill's Found My Ball broke his maiden in December. Mr. Impossible finished second to Concert Tour in that maiden special weight.