The Lady Huskies took a huge blow when UConn lost point guard Paige Bueckers to a season-ending ACL injury, and she's expected to miss her entire junior season.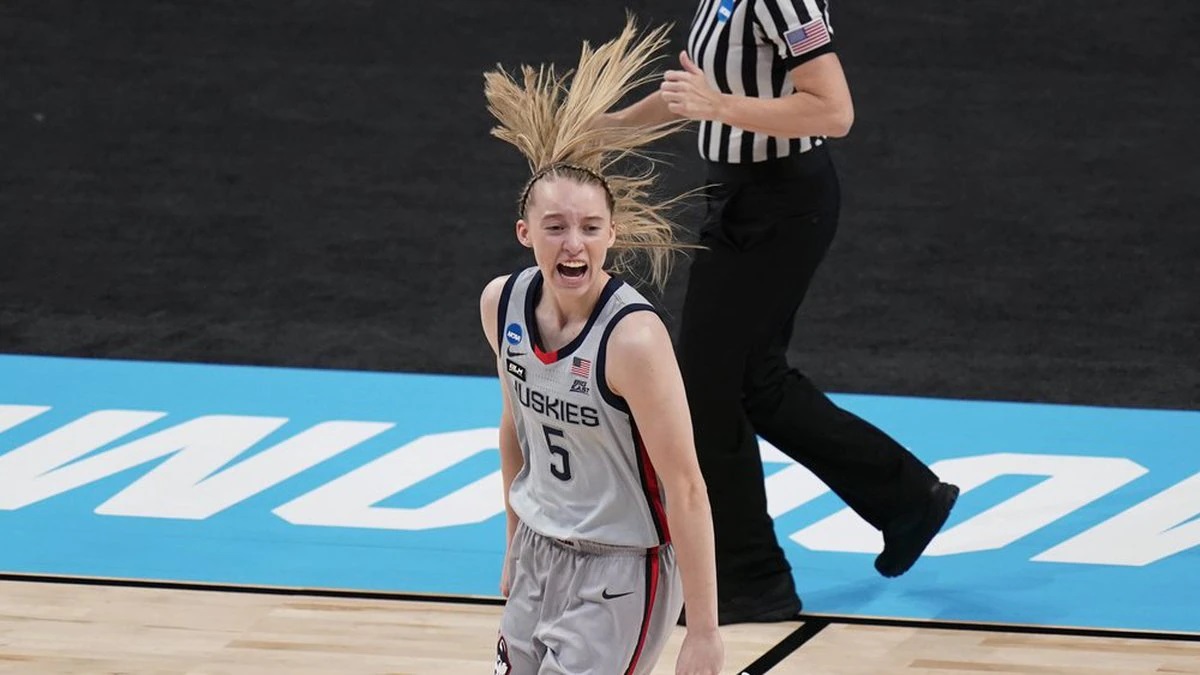 Bueckers suffered a left knee injury during summer workouts in a pick-up game.
"It's so crazy because you work so hard to get back healthy, you feel stronger than ever, and you are playing your best basketball and with one sudden movement it all shifts," Bueckers posted on Instagram. "It's hard trying to make much sense of it all now but I can't help but think that God is using me as a testimony as to how much you can overcome with Him by your side."
At the start of her sophomore season, Bueckers dropped 34 points on 15-for-19 shooting in a 15-point victory against Arkansas. She tallied a career-high game despite not scoring a single bucket in the first quarter. Everyone thought the 34-point heater was a good omen for UConn, who had not won a March Madness championship since 2016.
However, Bueckers missed 16 games with a fracture kneecap and torn MCL injury. It happened just six games into the season, but she returned to action late in the season a week before the Big East tournament. With Bueckers back in the starting lineup, UConn secured another trip to the Final Four.
Bueckers, UConn on Championship Quest
Bueckers was considered the top high school prospect from the class of 2020. She could've played college basketball anywhere and even earned her first scholarship offer when she was still in grammar school. However, Bueckers fulfilled a childhood dream by attending UConn to play for legendary coach Geno Auriemma.
In her first two seasons with Uconn, the Lady Huskies fell short of winning a championship but advanced to the Final Four in back-to-back years.
In her freshman season, Bueckers led the team with 20.0 points, 5.7 assists, 4.9 rebounds, and 2.3 steals per game. She also shot a blistering 46% from 3-point range.
In her sophomore season, Bueckers averaged only 14.6 points, 4.0 rebounds, 3.9 assists, and 1.5 steals in 29.1 minutes per game while recovering from her kneecap injury.
Last year's Women's Final Four was hosted in Bueckers's home state of Minnesota, and despite the pro-Bueckers crowd, UConn could not overcome South Carolina in the championship game. Uconn lost by 15 points, and Bueckers tallied 14 point, six rebounds, and two assists in the heartbreaking loss.
UConn lost three starters from last year's squad to the WNBA when Evina Westbrook, Olivia Nelson-Ododa, and Christyn Williams were drafted into the pro ranks. Toss in the injury to Bueckers, UConn is down four starters from last year's Final Four team.
Junior Nika Muhl will take over at point guard, but UConn will be relying on their youngest players this year. The offense will now focus on shooting guard Azzi Fudd, who averaged 12.1 ppg and shot 43% from 3-point range in her first season.