The once large lead of President Donald Trump to win re-election in 2020 is quickly shrinking, as the competition between him and Democrat contenders tightens. Trump, though remains confident he will win another term with voters.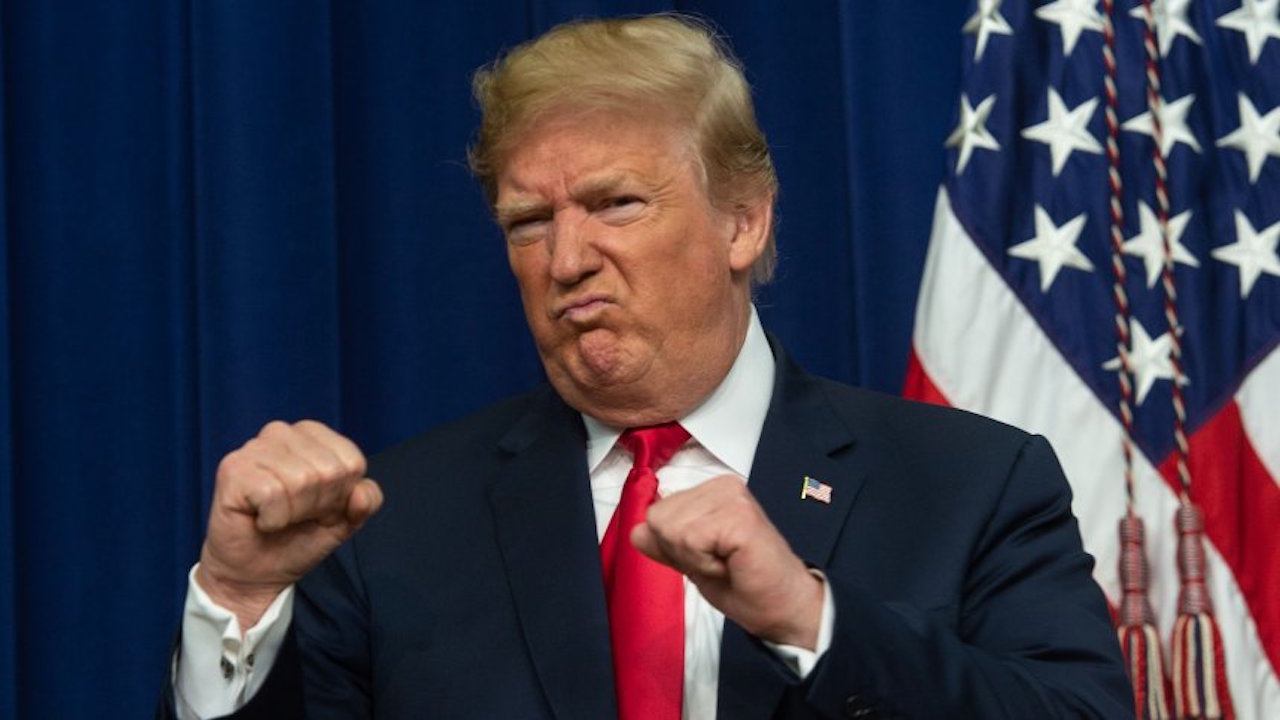 Polls and oddsmakers are shedding doubt on the President's bravado. A recent Quinnipiac University survey showed Trump was trailing Democratic frontrunner Joe Biden by 13 points. Trump scoffed at the poll, and said he would relish the opportunity to run against the former vice president.
"I would rather run against I think Biden than anybody," Trump said. "I think he's the weakest mentally. I like running against people that are weak mentally. I think Joe is the weakest up here."
Biden has taken a more mature tact with his adversary, saying that he believes Trump is unfit for office.
"There's a lot of ways Trump fails the basic standard to be president, but one of them is this: Donald, it's not about you. It's about America," Biden told a crowd in Iowa on Tuesday. "Did he do anything to signal that he's prepared to walk away from the thugs he's embraced on the world stage — from Putin to Kim Jong Un? No. He did none of that. Instead, he gets up in the middle of the night to attack Bette Midler. He attacks the mayor of London. He attacks the American Speaker of the House. It was a stunning display of childishness for the whole world to see."
Hearing Footsteps
Trump is not only trailing Biden in the Quinnipiac University poll, but five other Democratic contenders: Sens. Bernie Sanders (I-Vt.), Kamala Harris (D-Calif.), Cory Booker (D-N.J.), Elizabeth Warren (D-Mass.), and South Bend, Indiana mayor Pete Buttigieg.
Part of the problem for the President are low approval numbers. The Hill-HarrisX survey, conducted June 7-8, saw his approval rating at 45 percent. He is also losing part of his base. Women, who supported Trump in the first election, now have a 58 percent disapproval rating of the President.
His odds of re-election have also fallen. In November, Trump was resting at most books as a 1/3 favorite to win a second term. In January, the line slipped to 2/1. This week, odds for re-election were at even money.
Trump took to social media in an attempt to discredit the poll, using an old favorite tactic.
The Fake News has never been more dishonest than it is today. Thank goodness we can fight back on Social Media. Their new weapon of choice is Fake Polling, sometimes referred to as Suppression Polls (they suppress the numbers). Had it in 2016, but this is worse…..

— Donald J. Trump (@realDonaldTrump) June 12, 2019
Will Biden Win Primary?
If Biden is going to topple Trump he first needs to win the Democratic nomination, and though he is the 2/1 pick to do that, he faces stiff competition from both known and unknown opponents.
The first is Buttigieg, whose populist message is starting to resonate with voters. The openly gay mayor of South Bend, Indiana, is at 4/1 to win the nomination.
The next pick is Sanders, the lone candidate making his second attempt at running against Trump. He is at 9/2.
Harris, who was the leader in November at 4/1, has slipped to 11/2.