The Montreal Canadiens find themselves in desperate need of a win as they host the Tampa Bay Lightning in Game 3 of the Stanley Cup Final on Friday night.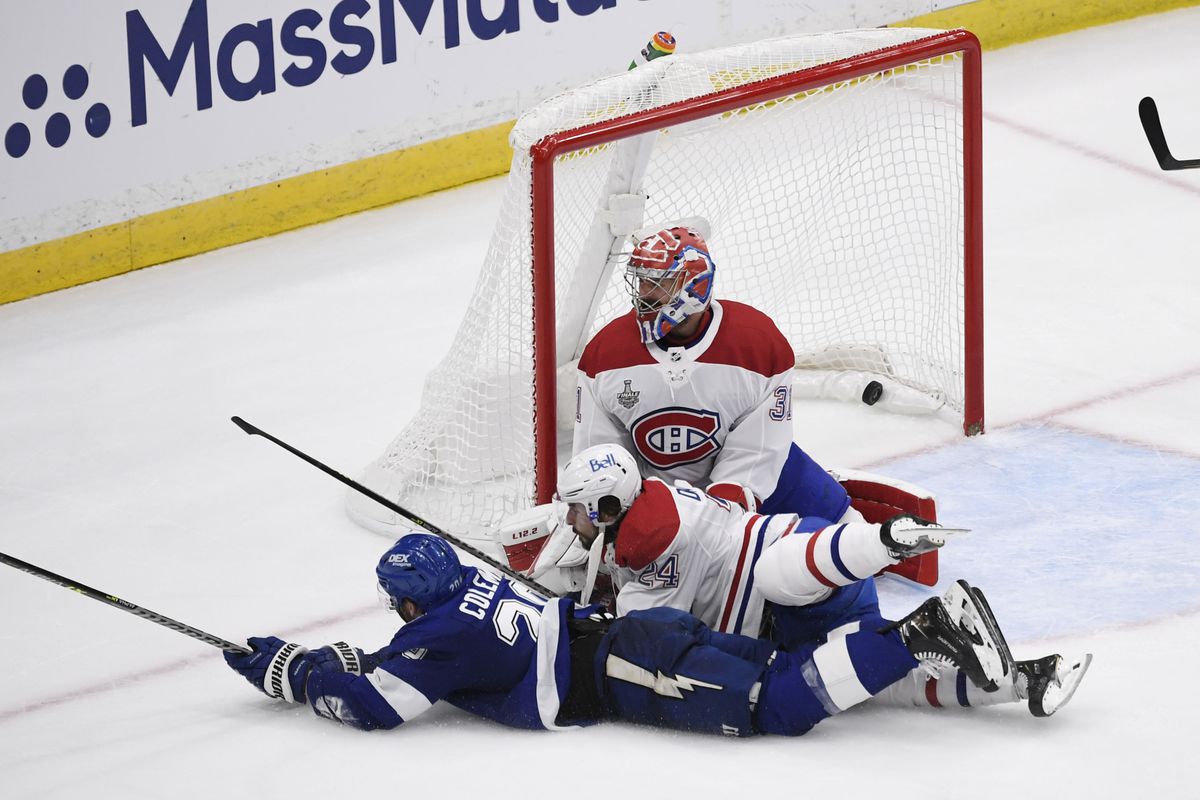 Tampa Bay holds a 2-0 lead, and needs just two more wins to successfully defend its Stanley Cup title.
Ducharme back on the bench for Canadiens
Montreal faces steep odds as it tries to get back into the series. But the Canadiens will enjoy a couple of boosts for Game 3. Not only are they the home team for Friday's critical matchup, but head coach Dominique Ducharme will return to the bench following his 14-day COVID-19 quarantine.
"I love what I do, and I love being with that team, that group of guys," Ducharme said, via NHL.com. "To have that taken away from me was difficult. But at the same time, there are things that you control and others that you don't, and we tried just to make the most out of it."
Ducharme took over as coach on Feb. 24 when the Canadiens fired Claude Julien. He led Montreal to the fourth and final playoff spot in the North Division. The Canadiens have since gone on a magical postseason run after starting as the lowest seed in the Stanley Cup Playoffs.
But unless Montreal can turn things around on Friday, that run could come to a quick end. The Lightning have outscored the Canadiens 8-2 over the first two games of the series. While Montreal played better in Game 2, outshooting Tampa Bay 43-23, the Lightning still won the game 3-1.
"I think we had some really good opportunities," Canadiens forward Tyler Toffoli told reporters. "Obviously, [Lightning goaltender Andrei Vasilevskiy] is one of the best goalies in the league and it's known. We just have to keep going. We had 40 shots or whatever it was last game, so keep getting there, getting in his face. I don't know, just score."
Lightning closing in on second consecutive Stanley Cup
Tampa Bay comes into Game 3 as a -134 road favorite over Montreal (+114), according to FanDuel Sportsbook. The Lightning will be playing without winger Alex Killorn, who missed Game 2 as well. Killorn sat out with a lower body injury apparently suffered in Game 1.
Lightning head coach Jon Cooper says his team misses Killorn, but expressed confidence in the ability of other players to step up in his absence.
---
Stanley Cup Game 3 Odds (via FanDuel Sportsbook)
Tampa Bay Lightning: -134
Montreal Canadiens: +114
Puck Line
Lightning (-1.5): +215
Canadiens (+1.5): -265
Series Winner
Lightning: -1250
Canadiens: +850
---
"It's not like you're inserting guys that are rookies on the team," Cooper told reporters. "It's guys that have played together for a long period of time. Maybe it takes a couple shift adjustments, but the guys know each other. It's a pretty seamless transition."
Montreal knows the math is simple: it needs to win Game 3. Teams that fall behind 3-0 in the Stanley Cup Final have won just once in 27 tries. That means that for the Canadiens to have any realistic hope of coming back, they have to start winning in front of their home fans immediately.
"We have to win tonight," Toffoli said.