Claressa Shields has already established herself as the undisputed women's middleweight champion and one of the top pound-for-pound female fighters in the world. Now, she'll try to remove all doubt about her dominance as she takes on the undefeated Ema Kozin in Cardiff, Wales, on Saturday night.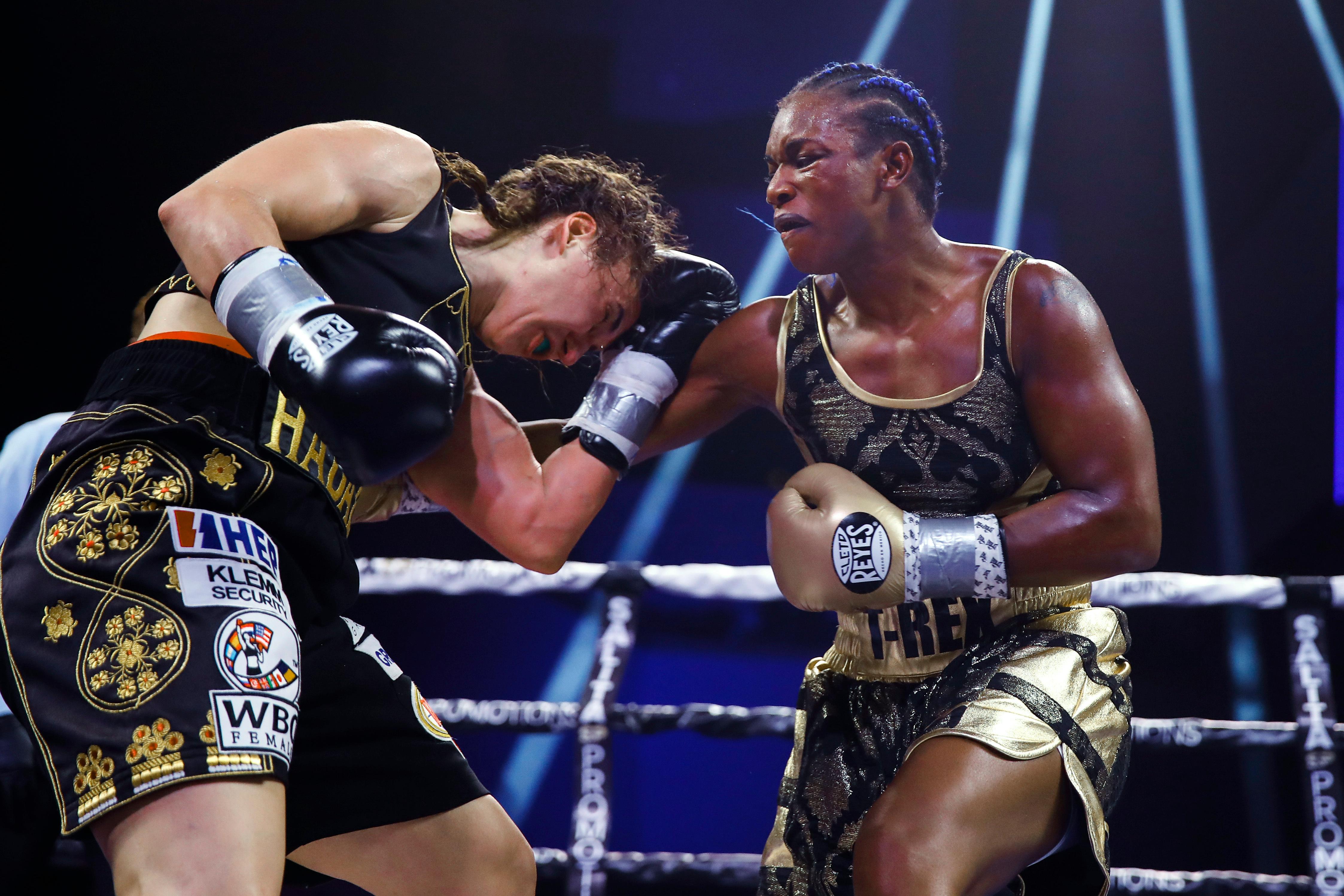 The fight is the first of two for Shields on a pay-per-view deal that will also see her take on England's Savannah Marshall, another undefeated middleweight who beat Shields as an amateur.
Shields earns big money for PPV fights
Shields (11-0, 2 KOs) has never faced a serious challenge inside the ring as a professional. She may only have two knockouts – partially a product of the two-minute rounds in women's boxing – but she has rarely lost rounds, even to her most prestigious opponents, and no bout in her career has been remotely close.
Now Shields comes in as an overwhelming -2500 favorite in her latest title defense, according to DraftKings Sportsbook. Shields plans on delivering a memorable performance on Saturday, one that will continue her rise into a bona fide pay-per-view draw.
"I'm not letting anybody take my titles," Shields said ahead of the fight. "As good as Ema is? I'm great. Don't blink tomorrow. I am bringing the belts back home to the USA."
Shields will earn just over $1 million in guaranteed money from her two upcoming fights against Kozin and Marshall. But while the Marshall fight looms as a bigger hurdle, Shields says she's not looking ahead just yet.
"I'm focusing on who's in front of me," Shields told reporters. "Marshall and her team are focusing on me."
Challenger undaunted by prestigious opponent
Kozin (21-0-1, 11 KOs) stands in front of Shields for now. As Shields herself has pointed out, Kozin has knocked out as many opponents as she has had fights in her professional career. That suggests that the challenger has at least a puncher's chance – even if DraftKings is offering +1000 on the underdog.
Certainly, Kozin has never fought an opponent of Shields' stature. But the Slovenian says she's not intimidated by facing an undisputed champion.
"Claressa certainly has a good reputation and is one of the greatest female boxers out there, but I don't feel any pressure because of who she is," Kozin told reporters. "I see it as a huge opportunity and not as some kind of burden."
Shields vows not to let that happen. She has said she will beat both Kozin and Marshall, and has no intention of giving up her titles anytime soon. In fact, she says comparing her to other great female fighters doesn't go nearly far enough.
"Not only am I the greatest woman of all time, but you can put me on the men's pound-for-pound list because my skills are unbelievable," Shields boasted.
Still, no matter how good Shields may be, Kozin promises to give her a battle.
"The boxing fans can expect a good fight," Kozin said. "I'm going to go in there and make this interesting for everyone watching. I will give everything I have like I always do and show the world how tough a fighter I am."