With California relaxing guidelines on allowing limited crowds into sporting venues, Santa Anita Park announced Thursday it will reopen to the public on Friday, April 2. That's just in time for the following day's Grade 1 Santa Anita Derby.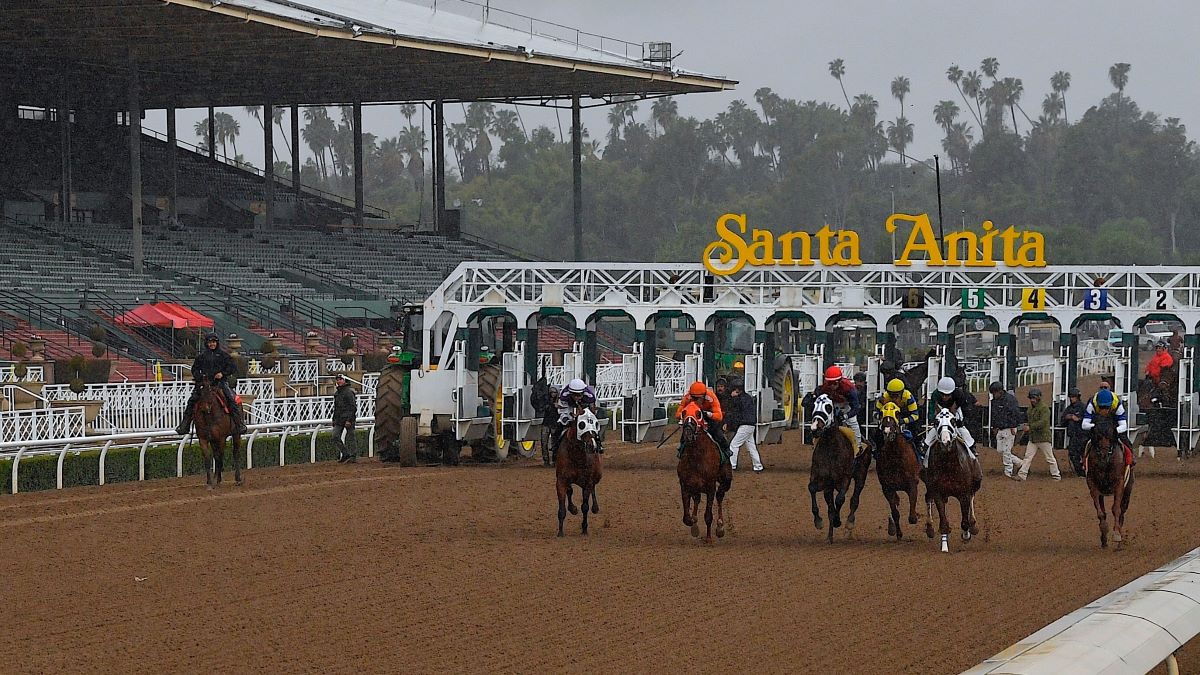 Track officials didn't reveal how many tickets they will sell or how many fans will be allowed in. Expect capacity to fall in line with other venues at somewhere between 15% and 20%.
Regardless of the number, race fans interested in returning to the Southern California track for the first time in more than a year must purchase tickets in advance. That will entitle fans to parking, a program, and a reserved seat, which is mandatory under state guidelines that prohibit general admission sales.
Santa Anita said in its release that no walk-up tickets will be sold. That too is a state guideline for the venue's reopening. Box seats, reserved seating, and tables at Santa Anita's several restaurants will be spaced to maximize social distancing.
Social distancing isn't a Santa Anita problem
Santa Anita's size allows for additional capacity, should COVID numbers improve in Los Angeles County. Santa Anita Park is a mammoth property that, in its heyday, welcomed upwards of 80,000 fans. The track hasn't come close to those numbers in decades, drawing upwards of 65,000 for the Breeders' Cup when it last played host in 2019.
A good weekend crowd is somewhere in the 20,000 to 25,000 neighborhood, which allows for plenty of social distancing. When a marquee horse runs the Santa Anita Derby – one of the best Derby preps in the country — those numbers are conservative.
In a normal year, this would be one of those times. Bob Baffert's Life Is Good will be the prohibitive favorite when he puts his three-race winning streak on the line in this year's Santa Anita Derby. Last year's duel between Honor A.P. and eventual Derby winner Authentic would have been one of those Santa Anita Derbies as well.
Santa Anita Derby a Kentucky Derby key prep
En route to winning Horse of the Year honors, Authentic became the 19th Derby winner coming out of Santa Anita.
Santa Anita closed last March 27 on orders of the LA County Health Department. It remained closed until May 15 when track officials and horsemen, such as Baffert, put a full-court press on county officials to reopen in the name of horse and backstretch worker safety and care.
"We are extremely excited to welcome back our racing fans to Santa Anita, just in time for the Santa Anita Derby," Santa Anita Senior Vice President and General Manager Nate Newby said in a release. "It hasn't been the same without the people who are so important to the sport. While the current restrictions are going to limit the size of the crowds, we are working hard to provide a memorable experience for our guests, and to thank them for their support."
Earlier this week, Santa Anita's southern neighbor, Del Mar, announced it will sell limited tickets for its summer meet that begins July 16.
Ticket information is available at santaanita.com/open.