Seattle Seahawks quarterback Russell Wilson has been cleared to return to the team after recovering from a finger injury and surgery. He's expected to start in Week 10's game against the Green Bay Packers on Sunday.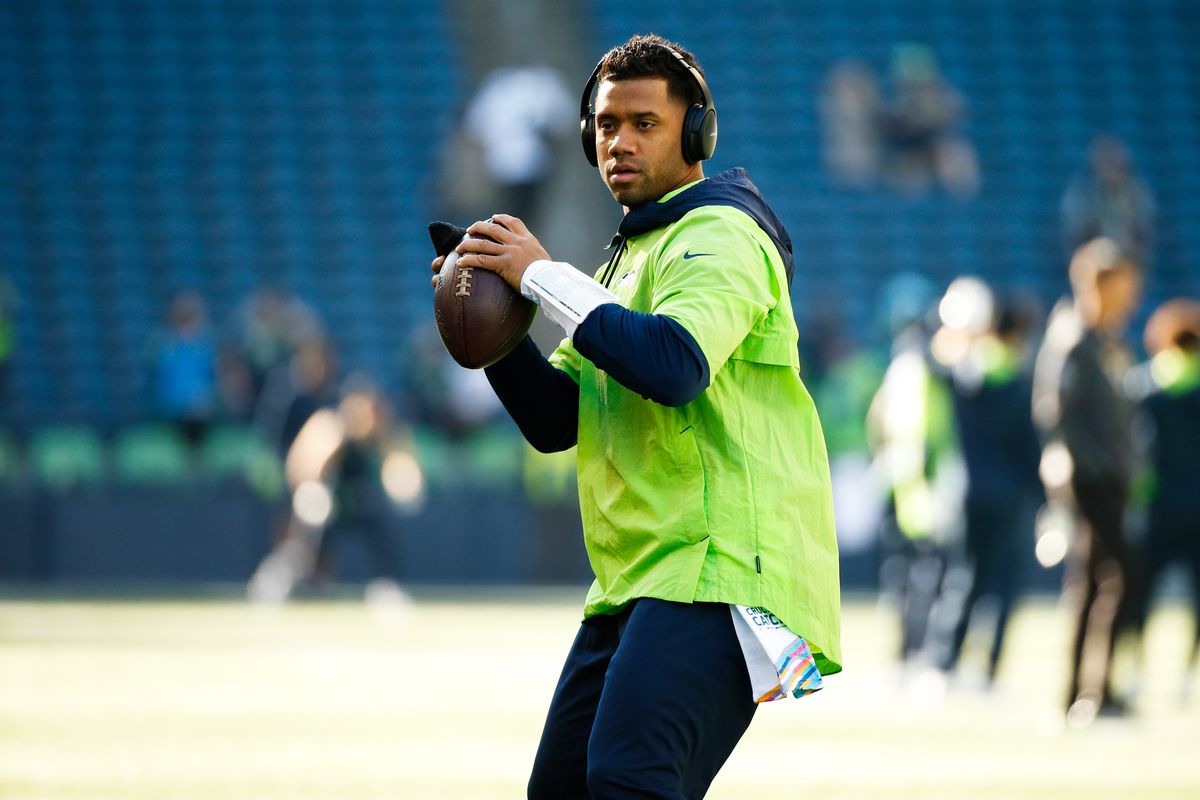 Wilson returned to practice on Monday, only 30 days after he suffered a dislocation and fracture of the middle finger on his throwing hand. He injured his finger against the Los Angeles Rams on Thursday Night Football in Week 5. Initial reports suggested Wilson could miss six to eight weeks, but he's back after only four weeks.
"This is a remarkable story of recovery and really of a guy intent that he was going to do this and pull it off," said head coach Pete Carroll. "He's way, way ahead of schedule and we just came off the practice field and he threw the ball all over the place. We knew that Russ was going to go for it. We didn't know if his body could respond, but it did."
The finger injury snapped a streak of 149 consecutive games Wilson played with the Seahawks, beginning in his rookie season in 2012 after he beat out veteran Matt Flynn for the starting QB job.
With Wilson sidelined, backup QB Geno Smith went 1-2 as the Seahawks' starter.
Wild-card dreams, OBJ gossip
The Seahawks opened as +5.5 underdogs against the Packers in Green Bay in Week 10. After Wilson was cleared to return to practice, the line has moved a couple of points. The Seahawks are currently +3.5 dogs. Green Bay's starting QB, Aaron Rodgers, tested positive for COVID-19 last week. He's also expected to clear health and safety protocols in time for Sunday's game.
The Seahawks are 3-5 and sit in third place in the tough NFC West. They'll have to embark on a heck of a winning streak in the second half of the season if they expect to make a playoff run and secure one of the wild-card spots. The Seahawks play the Packers in Green Bay this week, but still have two meetings against the Arizona Cardinals and divisional games against the Rams and 49ers. The Seahawks also have a couple of soft spots on their schedule, with games against the Washington Football Team, Houston Texans, Chicago Bears, and Detroit Lions.
With Wilson back, the Seahawks face their next round of drama as they try to determine if they'll sign disgruntled, yet talented, wide receiver Odell Beckham, Jr. The Cleveland Browns and Beckham agreed to part ways this week after the ornery Beckham chided Browns QB Baker Mayfield and offensive coordinator Alex Van Pelt for not getting him the ball.