Romanian midfielder Nicolae Stanciu (28) didn't take the knee before his national team's game against England in Middlesbrough. Nine of Romania's players followed their English opponent's lead, with defender Ionut Nedelcearu also refusing to kneel. England won the game 1-0 after a second-half penalty goal from Manchester United's Marcus Rashford.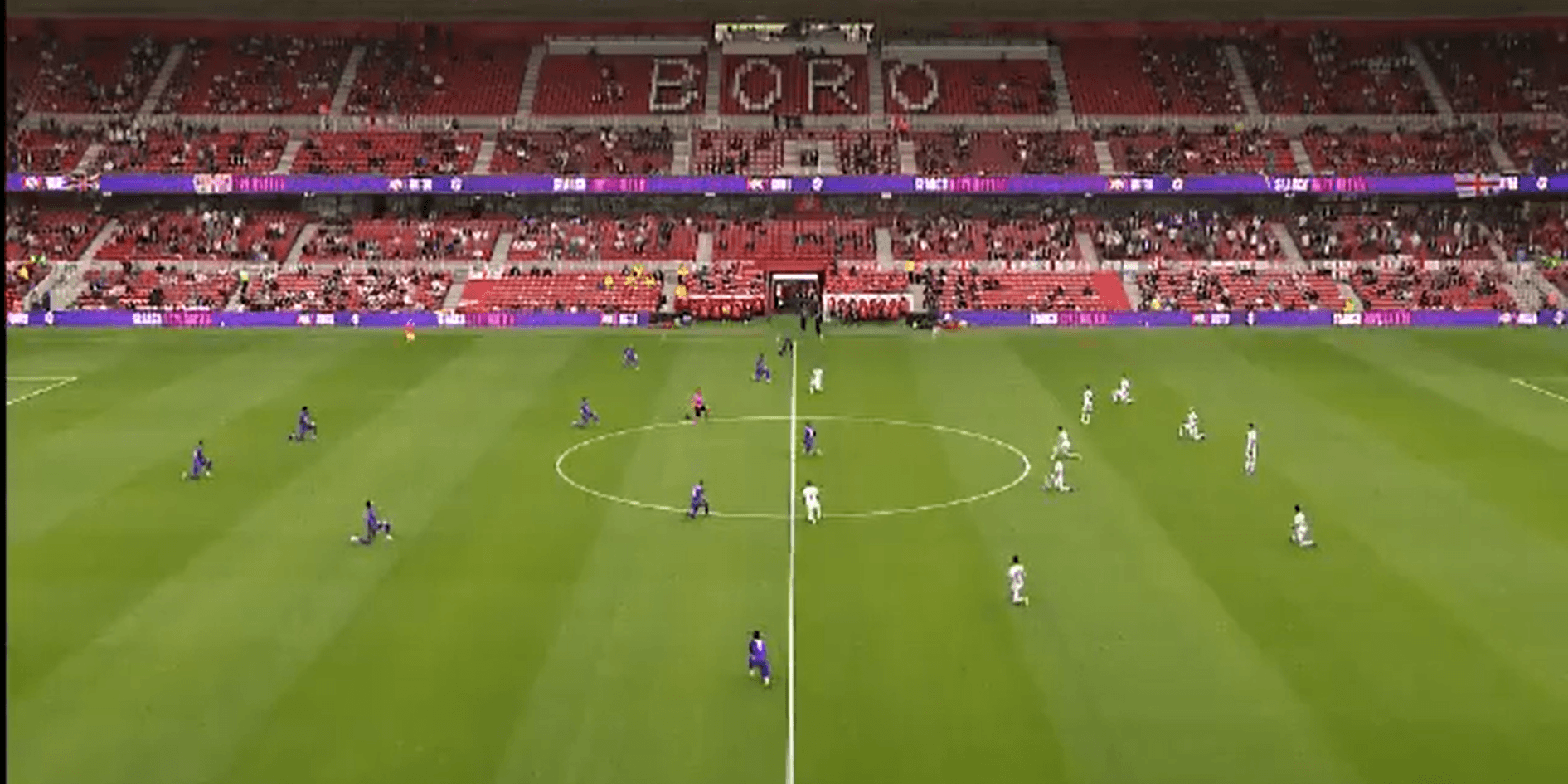 Stanciu and Nedelcearu aren't the first — and certainly won't be the last players — to disapprove of the kneeling gesture. Stanciu's comments after the game, though, sparked heated debates on social media. Asked to reveal his reason, Slavia Prague's creative maestro said he did it to "show solidarity" with his club teammate, Ondrej Kudela.
Romania's players taking the knee. Some of the fans booed the moment. Slavia Prague's Nicolae Stanciu and AEK Athens' Nedelcearu refused to kneel. #ENG pic.twitter.com/zfbDiiY5d2

— Emanuel Roşu (@Emishor) June 6, 2021
The Czech player was suspended by UEFA for a record 10 games after he was found guilty of racist remarks toward the Rangers' Glen Kamara. Rangers and Slavia met in the Europa League in April, with the Prague-based club progressing to the quarter-finals.
Stanciu: 'Kudela was suspended based on no evidence'
In the 87th minute of the return leg in Glasgow, with Slavia being 2-0 up and virtually qualified thanks to a 3-1 score on aggregate, players from both teams were involved in a dust-up. Kudela went to Kamara, covered his mouth, and told the Finish player a few words. Immediately afterward, Kamara went to the ref and told him he was racially insulted. Kamara's version was supported by one of his colleagues. UEFA's inquiry found Kudela guilty and suspended him for 10 games. Kamara was also sanctioned with a three-match ban for assaulting Kudela in the tunnel.
"I did the same with my team in the game against Arsenal in the Europa League. I find it normal," Staciu told Romanian TV station PRO TV after the game. "My aim was to show solidarity with my colleague at Slavia, Kudela. He was suspended for 10 games after the incidents at Ibrox earlier this year. There was no evidence against him. Just because a colleague of Kamara said he heard the word I can't pronounce, Kudela was suspended. I decided not to kneel, as I don't think that's the solution [to fight racism]."
Stanciu on choosing not to kneel before the game vs England: "I did it to show solidarity with Kudela, my colleague at Slavia. He was suspended for 10 games based on no evidence. I don't believe kneeling is the solution" pic.twitter.com/RkD87Jgv02

— Emanuel Roşu (@Emishor) June 6, 2021
Stanciu's comments went viral after the game between England and Romania, with thousands of comments on Twitter.
The English players decided to take the knee throughout the European tournament this summer. Manager Gareth Southgate said he supports his boys' plan and asked for a meeting with them before the game with Romania so he could represent them and their ideas in a better way.
"I think my players will not be taking any more questions on the matter, they want to concentrate more on their football and they want the talk to be about their football," Southgate argued.
A part of the English public in Middlesbrough booed the players for taking the knee in both their games against Romania and Austria last week. England is part of Group D at Euro 2020, along with Scotland, Croatia, and the Czech Republic. The Three Lions will start their adventure on Sunday against Croatia at Wembley. England is the second-favorite to win Euro 2020, at +500, just behind France at +450.