Roger Federer revealed Wednesday that he won't be able to play tennis this year, even if the tour resumes before the end of 2020.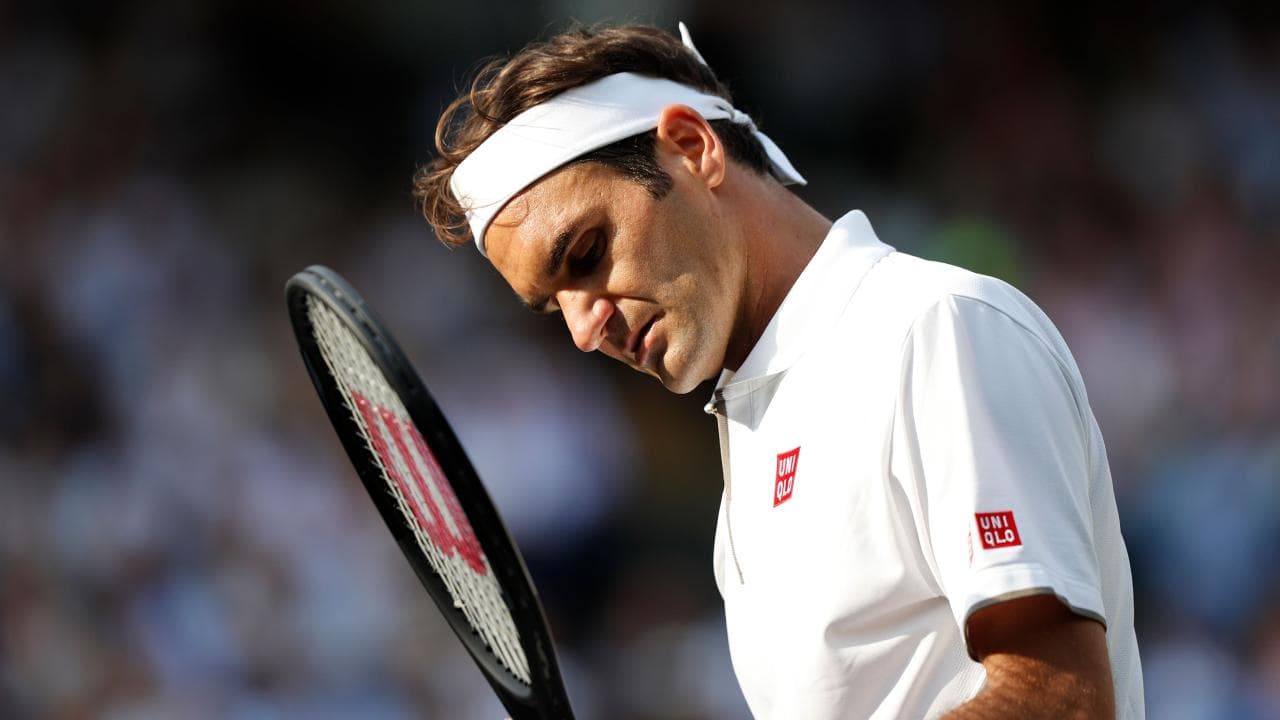 Federer made the announcement on Twitter saying that he'll need an additional procedure to deal with a setback during rehab from surgery on his right knee.
Federer Fading, But Still a Threat in 2021
The 38-year-old Federer underwent surgery in February. He planned to miss the clay-court season, but expected to return later in the year. The COVID-19 pandemic changed those plans, giving Federer more time to recover for potential events later in the year. He will now miss the entire year due to the setback.
— Roger Federer (@rogerfederer) June 10, 2020
"A few weeks ago, having experienced a setback during my initial rehabilitation, I had to have an additional quick arthroscopic procedure on my right knee," Federer wrote. "Now, much like I did leading up to the 2017 season, I plan to take the necessary time to be 100 percent ready to play at my highest level. I will be missing my fans and the tour dearly but, I will look forward to seeing everyone back on tour at the start of the 2021 season."
Between the injuries and his age, Federer is unlikely to ever enter another Grand Slam tournament as a favorite. However, bookmakers aren't writing off his chances entirely. FanDuel Sportsbook lists Federer as a +850 choice to win the 2021 Wimbledon title, behind only Novak Djokovic (+165), Rafael Nadal (+500), and equal third choice with young guns Daniil Medvedev and Stefanos Tsitsipas.
Federer has played in only one tournament this year, reaching the semifinals at the Australian Open before losing to Djokovic in straight sets.
Djokovic, Nadal Wary of Playing in US Open
Earlier this week, Djokovic told a Serbian television station that he can't imagine playing in the US Open this year due to the coronavirus protocols organizers plan to implement.
"The rules that they told us that we would have to respect to be there, to play at all, they are extreme," Djokovic told Prva TV. "We would not have access to Manhattan, we would have to sleep in hotels at the airport, to be tested twice or three times per week. Also, we could bring one person to the club, which is really impossible. I mean, you need your coach, then a fitness trainer, then a physiotherapist."
Nadal also said that he doesn't want to travel to the United States given the current state of the coronavirus pandemic.
"We need to be responsible, we need to be sure that the situation is safe enough, and then of course try to come back to our tour when the things are clear," Nadal said via ESPN.
ITF Creates Relief Fund for Lower-Ranked Players
On Wednesday, the International Tennis Federation announced the launch of a relief fund of more than $2.5 million for lower-ranked tour players. The ITF fund would give $1,000 each to all ATP or WTA players ranked between 501 and 700, with $750 going to each doubles player ranked 176 to 300.
The new fund follows on the heels of a joint effort by the ITF, ATP, and WTA, along with the Grand Slam tournaments, to provide $6 million for singles players ranked between 101 and 500.