The Pac-12 North winner Washington Huskies won't have a chance to face USC in the Pac-12 Championship Game at LA Memorial Coliseum 5 p.m. PST Friday on FOX.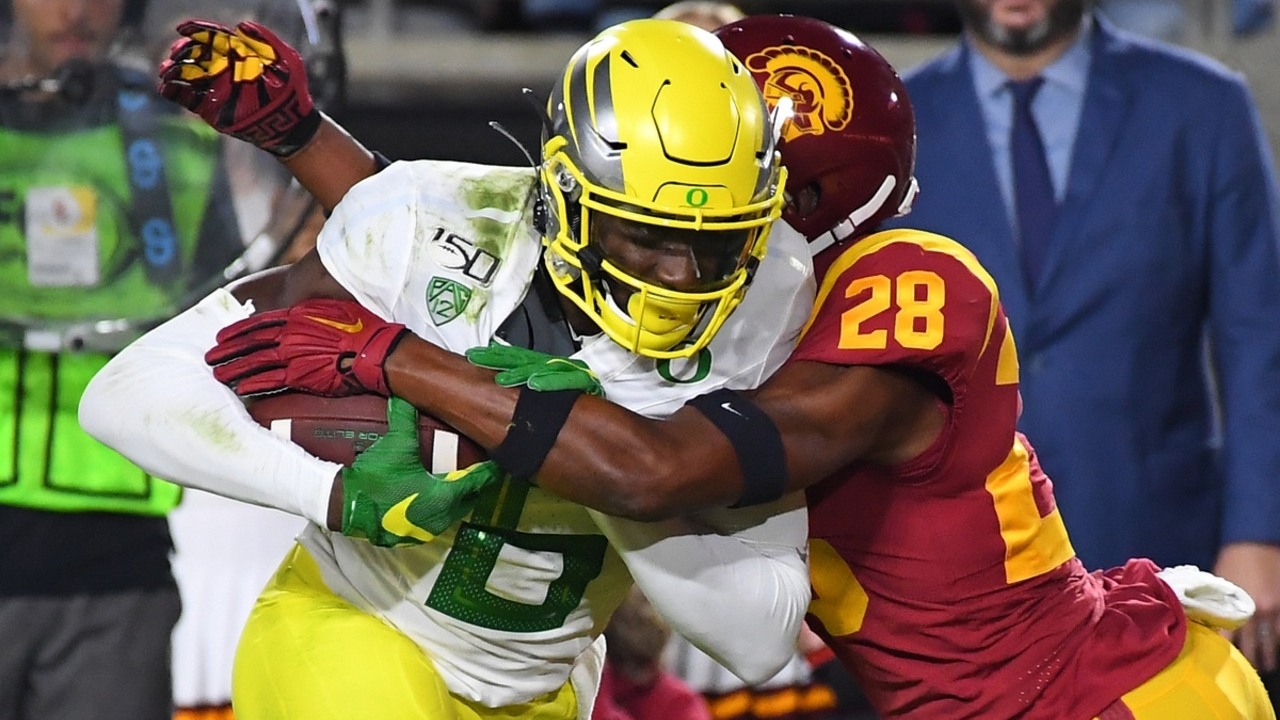 The conference made the announcement via Twitter on Monday, saying division runner-up Oregon will go instead.
UPDATE: Statement on 2020 #Pac12FCG ⤵️ pic.twitter.com/QKg6rheTmj

— Pac-12 Conference (@pac12) December 14, 2020
The news wasn't a surprise, as the Huskies canceled their game on Saturday vs. unranked Oregon (3-2) amid the program's shut down. The Huskies' team physician, Dr. Kim Harmon, confirmed on Monday that Washington had confirmed coronavirus cases late last week and through the weekend.
"This increase in cases, combined with issues with a key position group, doesn't allow for a path forward for us this week," Harmon said.
Minutes after the announcement, Washington's Director of Athletics Jennifer Cohen said she was disappointed, but the decision to bow out was inevitable.
"Our football program has battled through adversity all year during these challenging times, and I am so disappointed they won't have the opportunity to play and represent the University of Washington in the Pac-12 Championship Game Friday night," Cohen said in a statement. "The health and well-being of our students have been, and will always be our top priority."
In the wake of the news, Huskies coach Jimmy Lake said, "unfortunately, the virus is in our footprint. We have not been able to resume football activities, and currently, the entirety of one of our key position groups, deemed a critical position group by the Pac-12, is in quarantine. There is no path forward to practice or play this week."
USC Could Find Clear Path to College Football Playoff
No. 13 USC at 5-0 could still argue to appear in the College Football Playoff should things break their way. They need a convincing win against Oregon and a little help from No. 15 Northwestern, which faces No. 3 Ohio State in Saturday's Big 10 Championship Game in Indianapolis. Every school between Ohio State and USC in the rankings either has at least one loss, or isn't a Power 5 program.
For now, USC head coach Clay Helton said the team has turned its focus to Oregon. A season that shifts from moment-to-moment is something he said his players are used to.
"This was a short week for us, so the kids got a feel for what it is for it to pop on you pretty quick," Helton said Sunday evening. "We said anytime, anyplace, anywhere, and we're fortunate. We're glad that we're home. We'll put the ball down and play."