The United States won the last two team all-around competitions in Olympic women's gymnastics, and most expected Team USA to coast to a third straight gold. But Russia and China showed that they aren't going to let the Americans walk away with the crown during the qualification round of the team competition.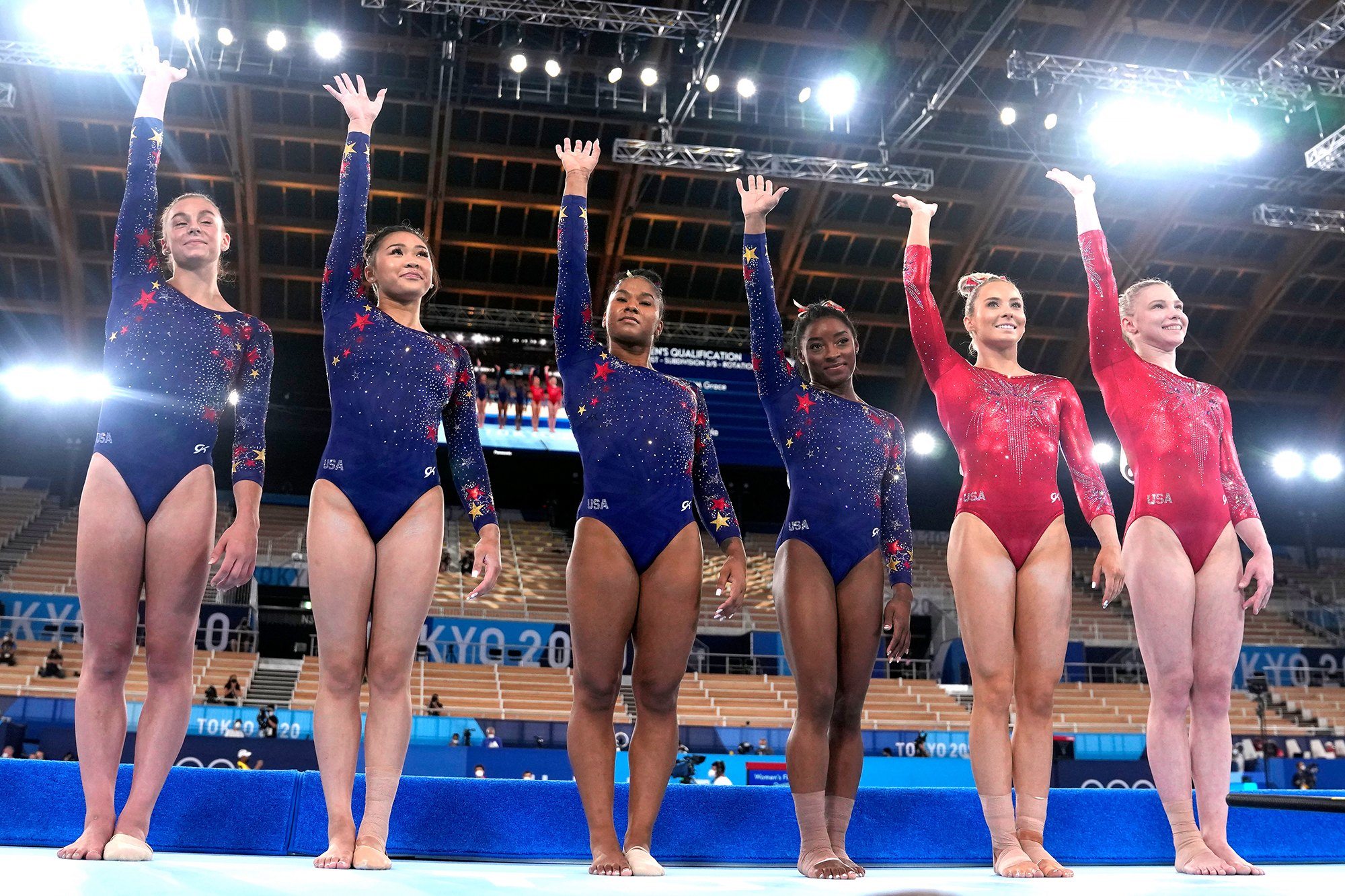 Team USA easily earned a spot in the final as one of the top eight teams in Sunday's qualification round. But the Russian Olympic Committee (ROC) team actually outperformed the United States overall to qualify in first place.
Errors land US in second place for qualifying
Those scores don't carry over to Tuesday's final, so the United States will start on even footing once again. That's good news for an American team that showed far from its best in qualifying.
Simone Biles qualified in first overall for the individual all-around competition, but stepped off the mat in both her floor routine and on her qualifying vault. Jordan Chiles fell twice during her balance beam routine, and tapped the floor twice on uneven bars.
It's not that the Americans were bad, exactly. It just might not be enough to win if they repeat the same performance on Tuesday.
"I feel we did a pretty good job," Biles told reporters after the qualifying meet. "Obviously, there are little things we need to work on, so we'll go back and practice and work on that so we can do our best performance at team finals, because that's what matters."
In the end, the ROC team outperformed the United States by just over a full point, 171.629 to 170.562. But despite that performance, PointsBet still rates Team USA as the -400 favorite to take home gold when the teams face off again in the finals.
ROC closes gap in women's gymnastics team odds
But that outcome no longer seems like a forgone conclusion. The ROC team (+300) scored the highest total on both the uneven bars and the floor exercise. They may have the overall ability to compete with the Americans thanks to all-around stars Angelina Melnikov and Vladislava Urazova, both of whom will be medal contenders in the individual all-around.
---
Olympic Women's Gymnastics Odds (Team All-Around) – To Win Gold (via PointsBet)
USA: -400
Russian Olympic Committee: +300
China: +650
Japan: +1100
Italy: +1400
France: +5000
Great Britain: +5000
Belgium: +10000
---
Meanwhile, China (+650) looms as an outside threat. The Chinese team put up the best overall numbers on the balance beam, though they will probably need some mistakes from ROC and the United States to catch those two squads. China finished nearly five points back of ROC in qualifying at 166.863.
Regardless of the ultimate order, those three teams stand as the clear medal favorites in the women's gymnastics competition. Both Japan (+1100) and Italy (+1400) are outside threats at the podium, but France (+5000), Great Britain (+5000), and Belgium (+10000) shouldn't approach the top spots. That said, outside of the United States and ROC, it feels as though any of these teams could rise up to take bronze on any given day.
Bettors looking to wager on women's gymnastics may have to live with only placing bets on the team all-around competition. Sportsbooks are carefully navigating regulations that prevent betting on athletes under the age of 18, which could limit or entirely eliminate markets for the individual competitions later this week.