Simone Biles may be the most recognizable athlete on Team USA, if not in the entire Tokyo Olympics. But bettors who want to make a few dollars on the American gymnast's brilliance may find it difficult to place wagers at regulated bookmakers in the United States.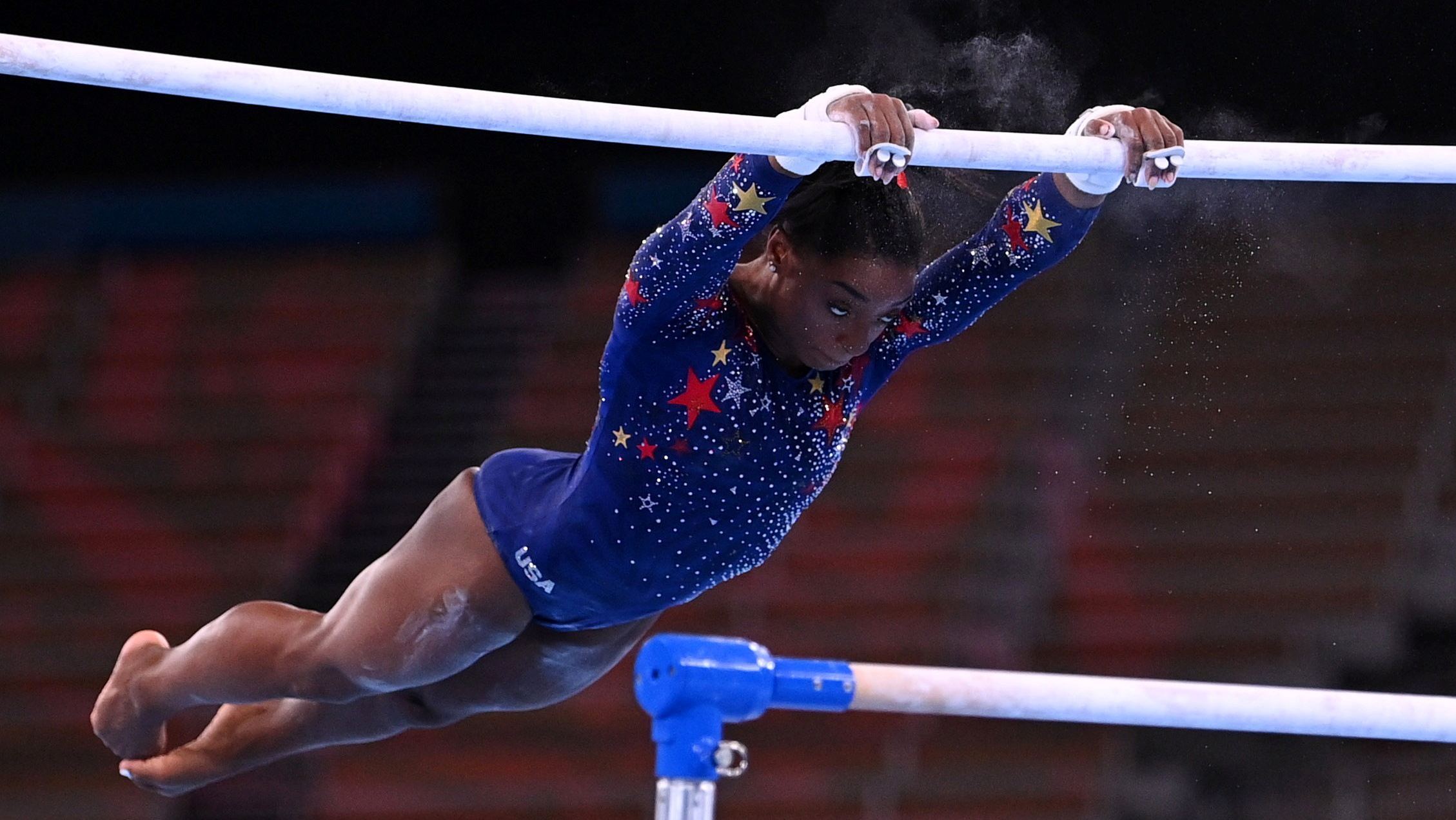 The presence of many athletes under the age of 18 limits what sportsbooks can do when it comes to offering odds on some sports. Of the sports impacted, women's gymnastics is likely the most popular.
Underage Olympians populate skateboarding, gymnastics rosters
Bookmakers anticipated the problem of underage competitors well in advance of the 2020 Tokyo Olympics. Early last year, I wrote an article about playing against the Olympic gold medalists in curling, and asked PointsBet sports content manager Andrew Mannino to create a hypothetical line for that contest.
Mannino noted that while PointsBet and other bookmakers would likely offer odds on almost all Olympic events, there was one important regulation in New Jersey: the majority of competitors in a given event must be over the age of 18 for sportsbooks to offer bets.
That's rarely, if ever, a problem, even in the events with the youngest fields. Even in women's gymnastics, the majority of participants are over 18: Biles, for instance, is 24 years of age.
But one of the newest sports in the Olympics features even younger competitors. In the finals of the women's street skateboarding competition, four of the eight athletes were under age 18. That included all three eventual medal winners, with 13-year-old Momiji Nishiya of Japan ultimately becoming the youngest person ever to win a gold medal for Japan.
Because of their ages, bettors wouldn't have been able to wager on any of the medalists, and it's unlikely that any major oddsmaker even had a market for the event. A quick survey of oddsmakers found none offering lines on the upcoming women's park or men's park skateboarding competitions.
Team betting, limited fields only options for bettors
According to PointsBet director of communications Patrick Eichner, similar issues explain the lack of individual odds on women's gymnastics events.
"We have some individuals up, but for the most part, PointsBet and our competitors are avoiding majority under 18 competitions where we can, given the rules and regulations around Olympic betting," Eichner told OnlineGambling.com in an email. "We are not allowed to list under 18 names on site."
So while Biles stands as the clear favorite to win several gold medals, including in the women's artistic individual all-around competition, you won't find betting odds for her. That extends to UK bookmakers and even offshore sportsbooks like Bovada as well. Five of the 24 qualifiers in the all-around competition are under 18, with several more exactly 18 years of age.
There are a few ways around this restriction, however. DraftKings is currently offering odds on the women's rhythmic individual all-around gymnastics competition, but is doing so in a "without under 18 competitors" market, meaning the results of underage athletes won't be considered in settling those bets.
The fact that most athletes in women's gymnastics are over 18 means team betting may still be an option. PointsBet lists the United States as the -400 pick to win gold in the women's team all-around, with the Russian Olympic Committee team (+300) the second choice.