The United States has won six straight gold medals in women's basketball, and hasn't faced a serious challenge in decades. That dynamic appears unlikely to change at the 2020 Tokyo Olympics.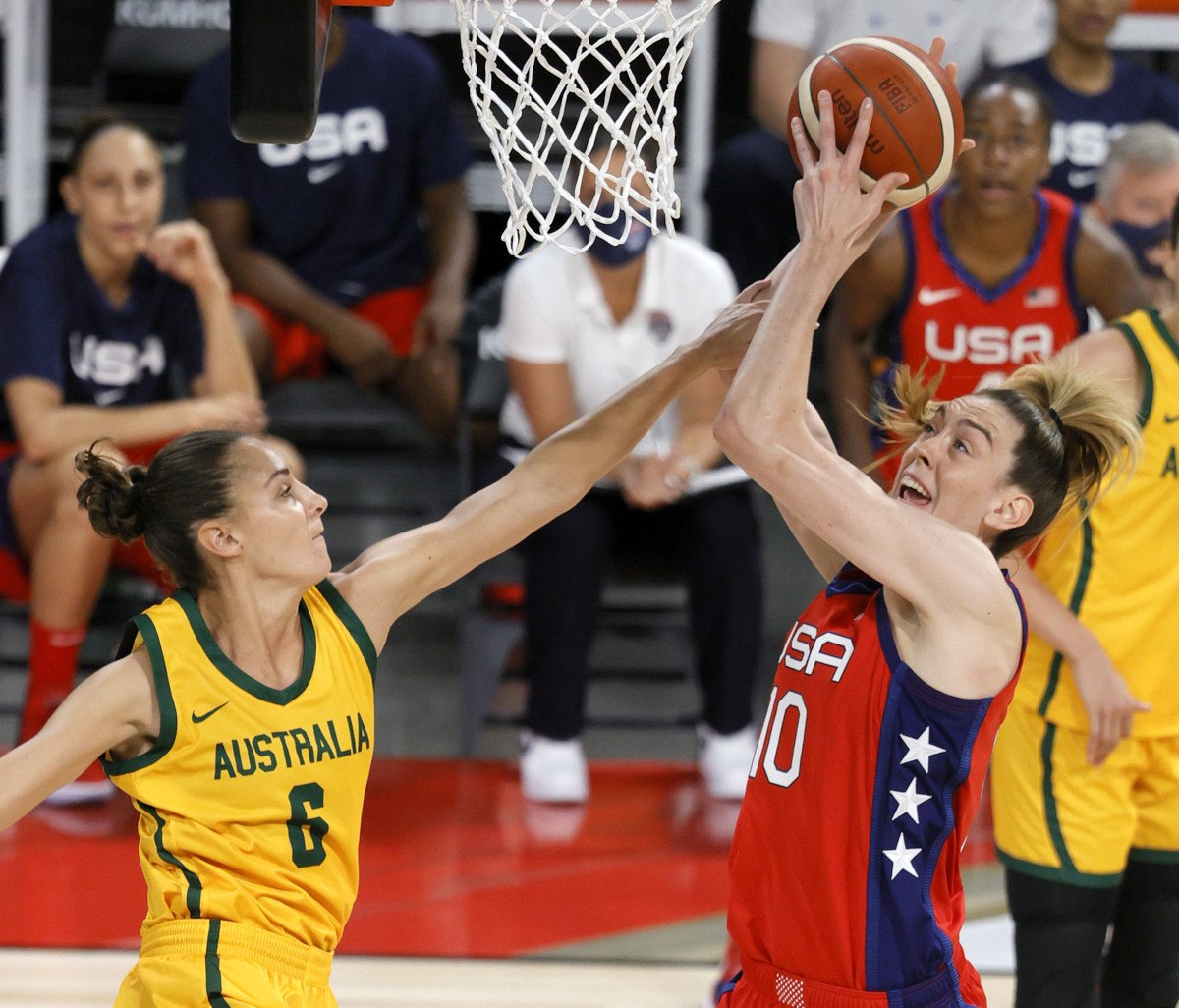 The Americans come into the tournament as a -1100 favorite to win gold, according to DraftKings Sportsbook.
Depth, star power makes USA team to beat
Just like in the men's competition, professional players participate in Olympic women's basketball, meaning players from the WNBA and other leagues worldwide are a part of these rosters. But while there are a handful of familiar names dotting other lineups, only the United States can line up 12 WNBA superstars from top to bottom.
The American roster reads like a who's who of women's basketball. Veterans like Sue Bird and Diana Taurasi are joined by younger stars including A'ja Wilson, Breanna Stewart, and Brittney Griner. Even Team USA's closest rivals have nowhere near the talent or depth it enjoys.
That doesn't make the United States invincible, of course. Team USA lost to Australia 70-67 in an exhibition last week, a stunning defeat that exposed the one weakness the Americans might have: the lack of experience all of these superstars have as a team.
But the United States came back to defeat Nigeria 93-62 last Sunday. Players say that the team is just now starting to play its best basketball.
"The chemistry is coming together, especially with the posts," Griner said, via ESPN.com. "We play against each other so much that we know each other's tendencies. Just knowing when somebody's gonna roll, when they're gonna flash. Where to place the ball for them, relying on each other on defense."
It would be a disaster for the United States to do anything other than win gold, and unthinkable for them not to medal – the team is a -5000 pick to land on the podium. But there are other nations in the Olympic women's basketball tournament that harbor dreams of taking home medals as well.
Australia, Canada among women's basketball medal contenders
Australia (+1500 to win gold) figured to be the clear second choice heading into the Olympics. But the withdrawal of Liz Cambage robbed the team of much of its star power. The Australians still bring five WNBA players to the tournament, however.
Spain (+1900) brings a talented roster of players who primarily compete in their home country, as does France (+1900). Serbia (+2500) boasts players from around the world, including 19-year-old Angela Dugalic, who currently plays college basketball for the Oregon Ducks. And Canada (+2800) could easily compete for a medal with a roster featuring plenty of WNBA and NCAA talent, including WNBA All-Star Kia Nurse.
---
Olympic Women's Basketball Odds – To Win Gold (via DraftKings Sportsbook)
USA: -1100
Australia: +1500
Spain: +1900
France: +1900
Serbia: +2500
Canada: +2800
Belgium: +4000
China: +9000
Japan: +10000
Nigeria: +10000
South Korea: +50000
Puerto Rico: +50000
---
But there's absolutely no doubt that the United States is the overwhelming favorite in women's basketball. Team USA opens its campaign on Tuesday against Nigeria, and comes into the game as a 31-point favorite.
The first round-robin games in the women's basketball tournament begin on July 26. Eight of 12 teams will reach the knockout rounds, and the final two will face off in the gold medal game on Aug. 8.