Oklahoma City Thunder rookie Josh Giddey suffered a hip injury and he will sit out for two weeks and get re-evaluated then.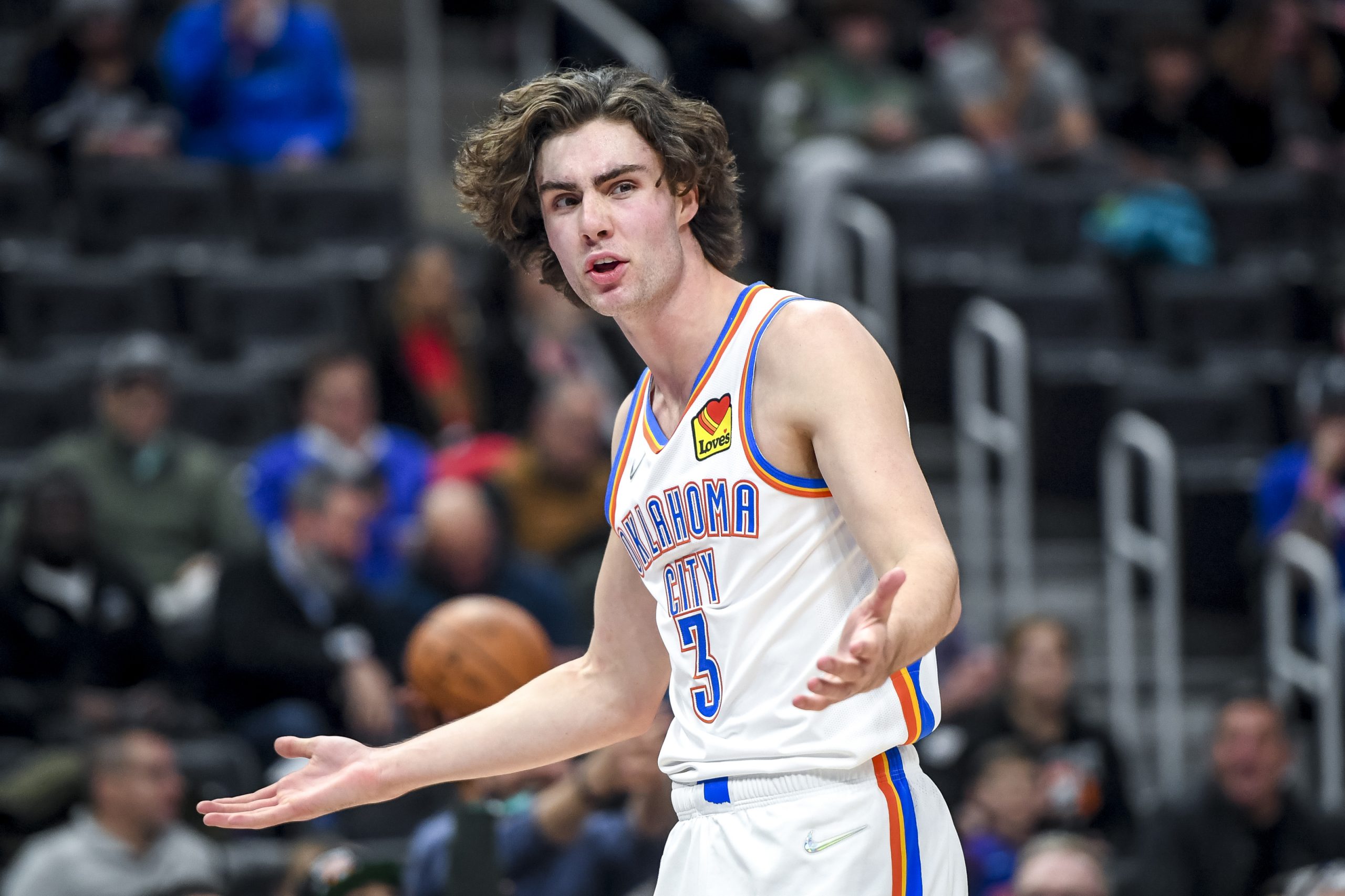 In 54 games with the Thunder, Giddey averages 12.5 points, 7.8 rebounds, and 6.4 assists per game.
The Australian-born Giddey was named the Western Conference NBA rookie of the month in February. He's now won the honor for a fourth-straight month in the Western Conference. During ten games in February, Giddey averaged 16.3 points, 8.7 rebounds, and 7.7 assists, and he secured a triple-double in three-straight games. Oscar Robertson is the only other rookie in NBA history to achieve that super-rare feat.
LeBron James heaped tons of praise on the rookie from Down Under.
"I've always loved pass-first guards who can see plays happen before they happen," said LeBron. "Josh is one of those kids who can definitely see the game a lot quicker than a lot of guys out on the floor. He's got three straight triple-doubles. He's playing beautiful basketball."
Shortly before the All-Star Break, Giddey set a career-high with 28 points during a triple-double against the New York Knicks at Madison Square Garden. That night at MSG, he tallied a triple-double in consecutive games, and the teenager set an NBA record for the youngest player in history to notch back-to-back triple doubles.
Giddey Shut Down
Giddey missed the last four games, but the Thunder decided to shut him down indefinitely. The rookie has a promising career and they do not want to rush him back under he's 100% healthy.
"We're trying to balance development but also being cautious and being wise," said head coach Mark Daigneault. "We'll learn a lot more in a couple weeks here. See how he responds with the treatment he's getting now."
Giddey had been experiencing discomfort in his hip, which is why the Thunder initially sat him against the Indiana Thunder last Friday. He missed three other games.
"Certainly it was something he was managing before that, but it was definitely acute that night," added Daigneault. "I think that was a really late scratch. We were planning on having him play that night."
At the same time, the Thunder (20-43) are in contention for a lottery pick as the fourth-worst team in the NBA. With so many bad teams in the league right now — including the Houston Rockets (15-48), Orlando Magic (16-48), and Detroit Pistons (17-47) — the Thunder do not want to squander they're chance at a high pick. Without Giddey in the lineup with the hip injury, the Thunder went 2-2.