Going to an NFL game isn't cheap. No matter what city you're in, and depending on how good your seats are, what you plan to eat and drink, and even how close you want to park, a day at the game with the family can cost you more than a mortgage payment.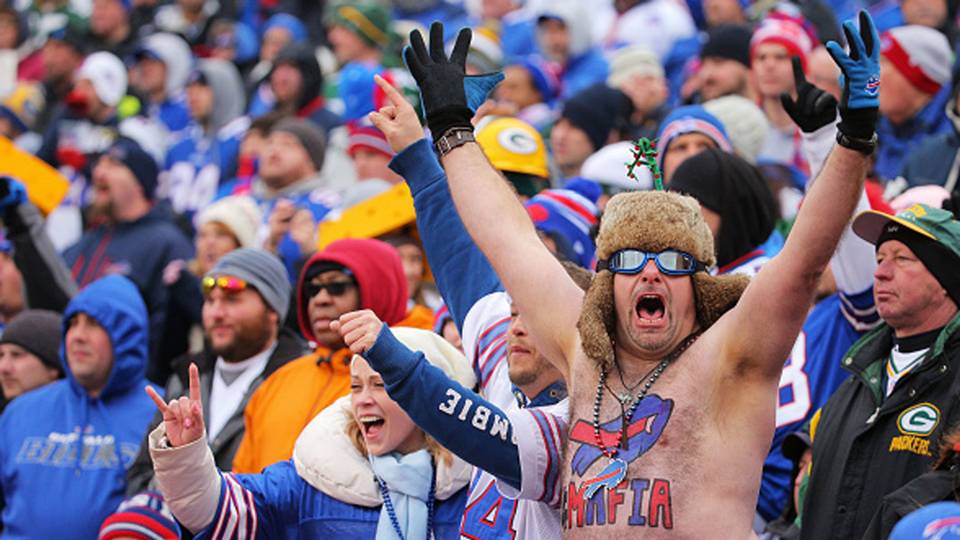 The research team at OG wanted a better idea how much we really were talking about to see a game live in 2018, and then that made us wonder how different teams compared. That gave birth to our new
Check it out … This nifty tool allows you to know with more certainty how much you'll ultimately spend at the game. And you can see with just a few clicks how your team — and home stadium — lines up with other teams around the league.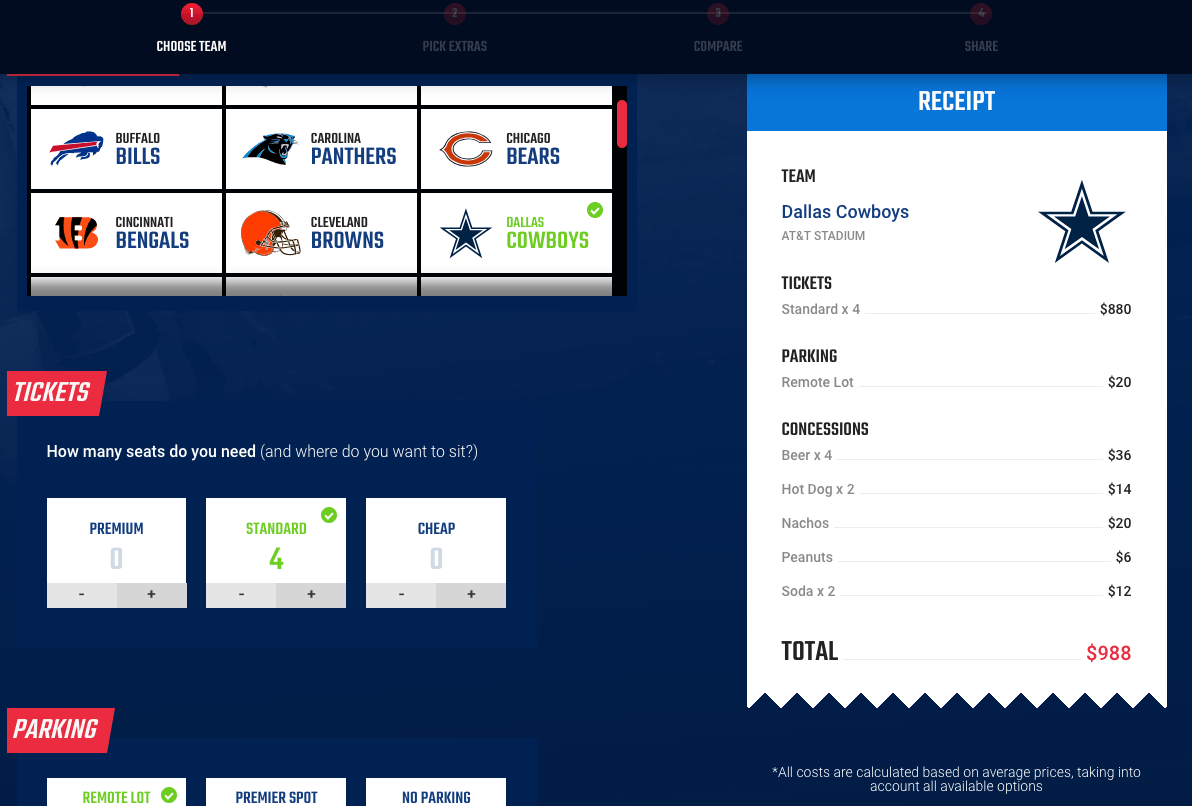 OnlineGambling.com's researchers compiled extensive data from all 32 NFL teams to create a calculator that compares not just ticket prices, but also expenses that can add up, such as parking, concessions, and souvenirs. A few curious highlights:
The 2017 Super Bowl champion New England Patriots command the highest standard ticket price — $549
A typical Cincinnati Bengals ticket is the most affordable at $94
In Tampa Bay, luxury seats at the 50-yard-line cost more than $3,000
Minnesota Vikings fans can get a cheap ticket for just $17, but they may want to take an Uber because parking at US Bank Stadium costs $100
Nachos ain't cheap either in Minneapolis — $9
These are just some of the factoids we found. We also had a blast seeing which of our favorite teams were most likely to pass on the costs of a $100 million running back or new stadium luxury boxes to loyal, foam-finger-waving fans camped out in the nosebleeds.