The NFL's Washington Redskins are getting a new name and one sportsbook's odds favor the Redtails. BetOnline has a proposition bet on what the team's new name will be, and installed the Redtails at 3/1. That name supplants the Presidents, which was the favorite when the odds were released on July 3. The Redtails weren't listed when the odds first came out 11 days ago.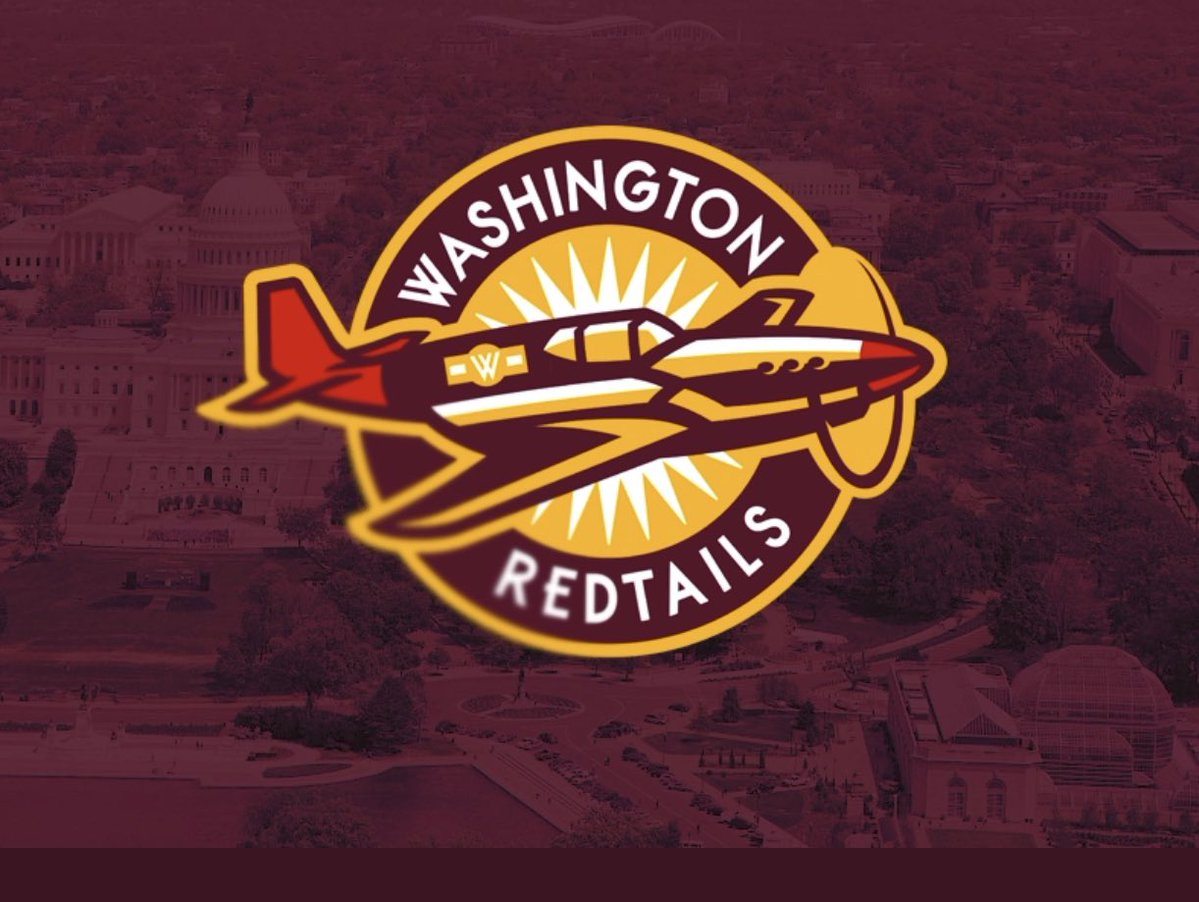 Team officials announced on Monday that they're retiring the Redskins name, but haven't said when they'll announce the new name. They did issue a statement saying the process of deciding on a new team name is ongoing.
— Washington Redskins (@Redskins) July 13, 2020
Many consider Redskins to be offensive to Native Americans, and special interest groups had lobbied Washington owner Dan Snyder to change the name. He vowed for years not to bend to outside pressure, but finally relented when sponsors including FedEx, Nike, and PepsiCo, requested a change. FedEx owns the naming rights for the stadium where Washington plays. FedEx CEO Frederick Smith is a minority owner of the team and purchased the naming rights to the stadium in 1999 for $205 million.
What Will the New Name Be?
The odds look much different today than they did when they were first released on July 3. The Presidents were the top contender, but the Redtails started gaining momentum after quarterback Dwayne Haskins said on Twitter he likes the name. The Redtails was the nickname for a group of Tuskegee Airmen who were all African-American fighter pilots during World War II.
And the Odds Are …
| | | |
| --- | --- | --- |
| New Name | July 3 Odds  | July 13 Odds  |
| Redtails  | Not on Board | 3/1 |
| Presidents | 3/1 | 4/1 |
| Generals | 4/1 | 4/1 |
| Lincolns | 4/1 | 6/1 |
| Veterans  | 6/1 | 8/1 |
| Americans | 5/1 | 10/1 |
| Memorials | 5/1 | 10/1 |
| Kings | 5/1 | 12/1 |
| Capitals | 6/1 | Not on Board |
| Jeffersons | 7/1 | Not on Board |
| Roosevelts | 7/1 | 12/1 |
| Monuments | 8/1 | 10/1 |
| Arlingtons  | 10/1 | Not on Board |
| Redhawks | Not on Board | 15/1 |
Source: BetOnline
The Redtails would also allow the team to almost seamlessly transition from Redskins. Washington's fight song "Hail to the Redskins," and substituting Redtails for Redskins in the song would allow the team to keep the "HTTR" motto.
Redtails would also be a nod to the history of African-American contributions in World War II, and a sly public relations move for Snyder who has long been heavily criticized for the perceived slur toward Native Americans.
Snag for Snyder Over New Name
One problem that may exist for Snyder and his quest for a new team name comes from a man named Martin McCaulay. The 61-year-old has filed trademarks for several of the names the Redskins are considering.
McCaulay has been accused of trademark squatting, a process where someone files trademark applications and holds on to them with no intention of using them. The party that wants that trademark is then encouraged to financially compensate the trademark holder to release them.
McCaulay denies that is his intention. He told Richmond.com that he had plans for the 15 names he filed trademark protections for five years ago. Those names include the Tribe, Americans, Bravehearts, Federals, and Natives.
"A squatter reserves a name with no intention to use it," McCauley said. "I went to the extreme of buying a lot of merchandise, making it my brand, and selling it."
Last week, McCauley filed trademark protections for Redtails, Monuments Veterans, Renegades, and Red-Tailed Hawks. McCauley claims he sent a letter to the NFL last week offering his trademarks for free if it would speed up the renaming process.
"I don't want to be the one who is an obstacle," McCauley told Richmond.com.
He says the league didn't get back to him, and he rescinded that offer.