Novak Djokovic will once again have to fight a legal battle in order to defend his Australian Open title, as the Australian government has revoked his visa for the second time.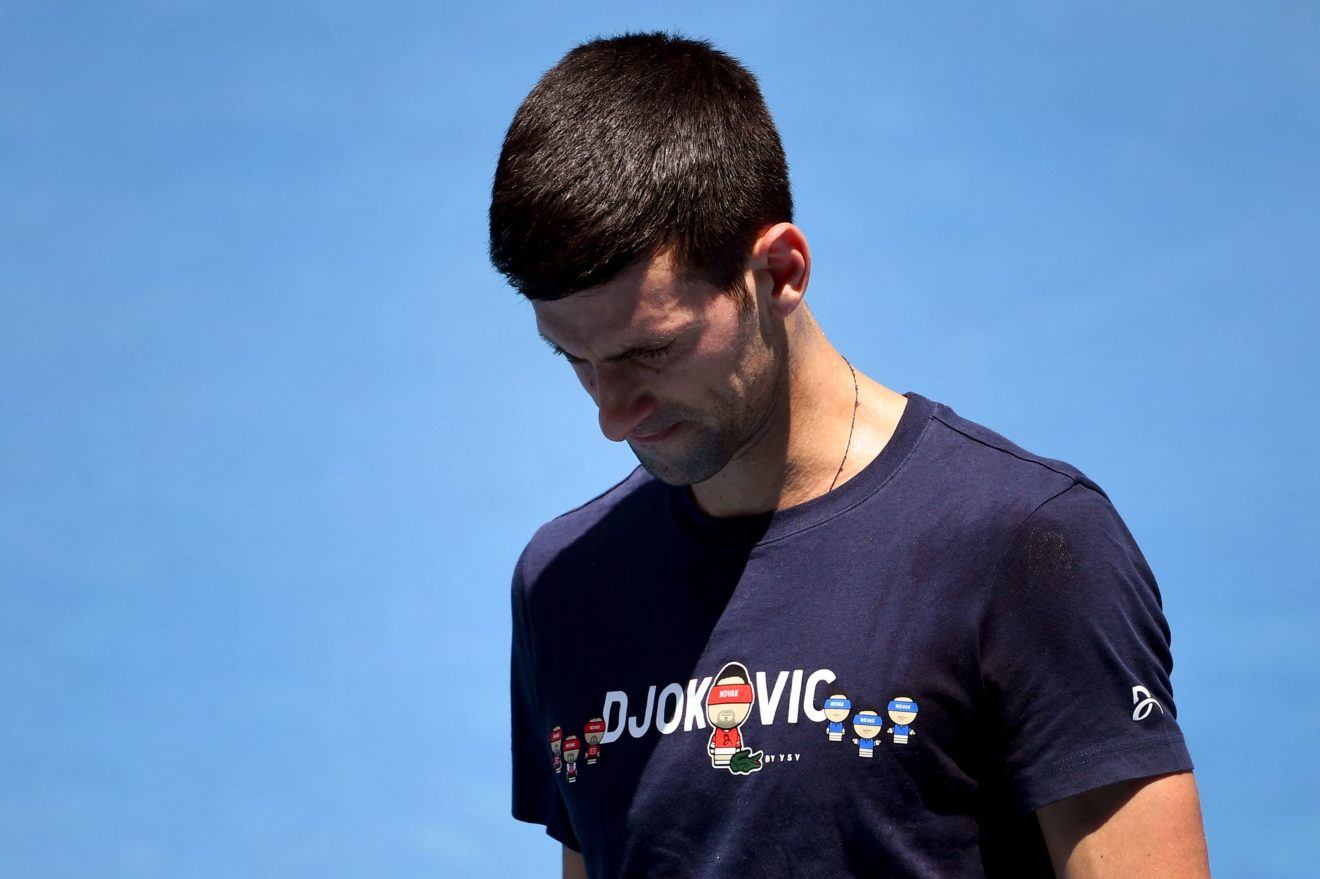 The news shook futures markets for the men's Australian Open title, with Daniil Medvedev (+145) overtaking Djokovic (+170) as the tournament favorite.
Morrison applauds visa decision
Australian Immigration Minister Alex Hawke told reporters Friday that he was revoking Djokovic's visa on public interest grounds. Prime Minister Scott Morrison supported the decision.
"This pandemic has been incredibly difficult for every Australian, but we have stuck together and saved lives and livelihoods," Morrison said in a statement. "Australians have made many sacrifices during this pandemic, and they rightly expect the result of those sacrifices to be protected."
Australian Open officials, working with the Victorian state government, approved a medical exemption for Djokovic. Normally, Australia requires all foreign visitors to show proof of vaccination. However, Djokovic has publicly stated that he is unvaccinated. He claimed an exemption on the basis that he contracted COVID-19 in December.
When Djokovic arrived in Melbourne on Jan. 5, border officials rejected his exemption and canceled his visa. The 20-time Grand Slam winner appealed, and a judge overturned the decision on Monday.
Djokovic's legal team is once again appealing this decision in the Federal Circuit and Family Court. Anthony Kelly, the same judge that previously ruled in Djokovic's favor, is hearing the case. Melbourne-based immigration lawyer Kian Bone told the Associated Press that Djokovic will struggle to win this appeal.
"Very rarely do the courts order a member of the executive government to grant a visa," Bone told the AP.
Djokovic questions reasoning behind revocation
Djokovic is arguing that Hawke's decision wasn't based on any real public health risk, but rather on how the Serbian's participation in the Australian Open would look to anti-vaxxers.
"The minister only considers the potential for exciting anti-vax sentiment in the event that he's present," lawyer Nick Wood told reporters. "The minister gives no consideration to what effect [removing Djokovic] may have on anti-vax sentiment and indeed on public order. That seems patently irrational."
Djokovic has won the Australian Open nine times in his career. He was won the tournament in each of the past three years and is the current No. 1 player in the world.
Australian Open officials released the tournament draw on Thursday. If Djokovic plays, he would face fellow Serbian Miomir Kecmanovic in the first round on Monday. Many fellow players have criticized Djokovic for his anti-vaccination stances. However, they have also sympathized with his struggles given how the Australian government has handled the visa situation.
"It's not a good situation for anyone," Andy Murray told reporters. "It just seems like it's dragged on for quite a long time now – not great for the tennis, not great for the Australian Open, not great for Novak."