Magnus Carlsen is asserting himself at Norway Chess, taking the tournament lead after defeating his closest rival, Fabiano Caruana, in the fourth round of the super tournament.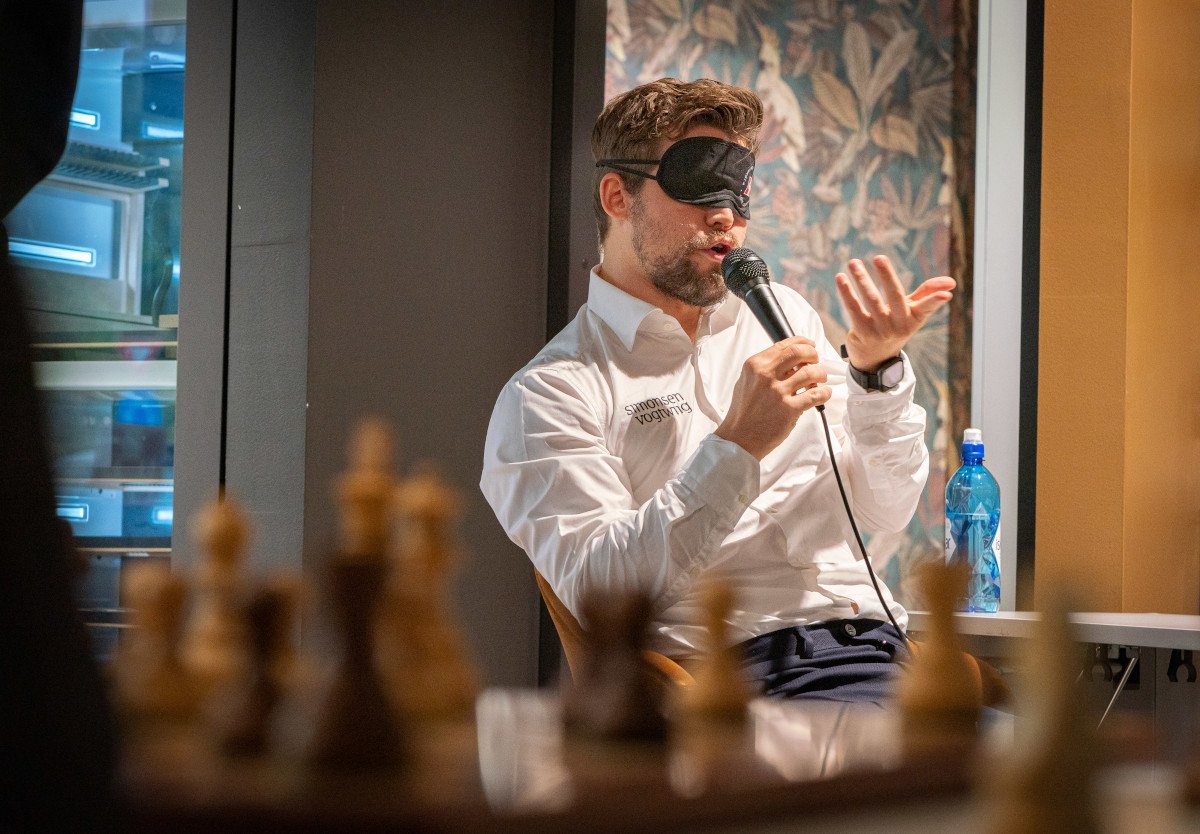 Carlsen now leads Norway Chess on nine points, with Levon Aronian just one point back, while Caruana and Alireza Firouzja sit just two points behind in a tie for third place.
Last Time on Chess Bets
The Bet: Carlsen to beat Caruana (+425)
The Result: Carlsen wins ($425)
Overall: +$456
Here's a fairly obvious tip for anyone who wants to bet on chess. If anyone gives you more than four-to-one on the World Chess Champion to win a game with White, you take those odds all day, every day.
Magnus Carlsen beats Fabiano Caruana after a streak of 19 draws in classical games between them! https://t.co/CByRhNEAz4 #c24live #NorwayChess pic.twitter.com/qNkZNSa6GX

— chess24.com (@chess24com) October 8, 2020
Granted, we had a bit of good fortune. Carlsen built a slightly better position that seemed likely to end in a draw out of the middlegame. The top two players in the world had played 19 consecutive classical games to draws, and it looked like the streak would extent to 20 for about half of their encounter on Thursday.
But the stunner error 30…Rc6? left Caruana with a simply lost position. Instead of a difficult to hold defensive structure, Caruana found himself with no way to defend, and the game ended after 51 moves in a Carlsen win.
Magnus Carlsen now leads #NorwayChess going into the first rest day! https://t.co/CByRhNEAz4 #c24live pic.twitter.com/JCnG8ktVib

— chess24.com (@chess24com) October 8, 2020
Did we get lucky? In a certain sense, yes. But Carlsen has cemented his legacy as one of the greatest players of all time because he can draw blood from a stone. Time and time again, the world champion takes even – but not dead drawn – positions, and plays accurately while his opponents inevitably err at some point. That means wins for Carlsen, and for those who back him in betting markets.
Playing it Safe in Round 5 at Norway Chess
When I look at the odds for the Round 5 matchups at Norway Chess coming out of the rest day, there's nothing that stands out as a great opportunity for bettors. Sure, Levon Aronian at +900 to win as Black against Caruana is tempting. But, he probably figures to win that game right around 10% of the time, so while the odds feel generous by the standards of what sportsbooks generally offer, I'm not sure we have an edge there.
---
Norway Chess Odds – Round 4 (via Unibet)
White
Draw
Black
Fabiano Caruana: +260
-225
Levon Aronian: +900
Jan-Krzysztof Duda: +1300
-125
Magnus Carlsen: +125
Alireza Firouzja: +175
-155
Aryan Tari: +900
---
Instead, I'm targeting two safer markets. First, I'll back a draw at -125 (either at Bwin or Unibet) in the Jan-Krzysztof Duda vs. Carlsen matchup. Carlsen will play Black in this game, which makes a win in Armageddon far more likely than one in the classical matchup. While I'd be shocked if Duda actually ends Carlsen's 125-game undefeated streak in classical chess, he's strong enough to hold a draw with White.
I'll also back Alireza Firouzja at +175 to beat Aryan Tari with the white pieces. Tari has shown he is shaky against his world-class opposition at Norway Chess so far, and Firouzja has played well over the first four rounds. That's no guarantee that he'll win, but he should be able to build a strong position and pressure Tari, giving us plenty of value on our bet as he presses for the full three points.
The Picks: Jan-Krzysztof Duda vs. Magnus Carlsen to Draw (-125); Alireza Firouzja (+175) to beat Aryan Tari