The pandemic-infused college football season's biggest surprises aren't just the number of programs sidelined by COVID-19, the lack of mitigating efforts from the NCAA or the College Football Playoff, or even the sheer number of upsets. Instead, notably, it's which programs are still standing with perfect records.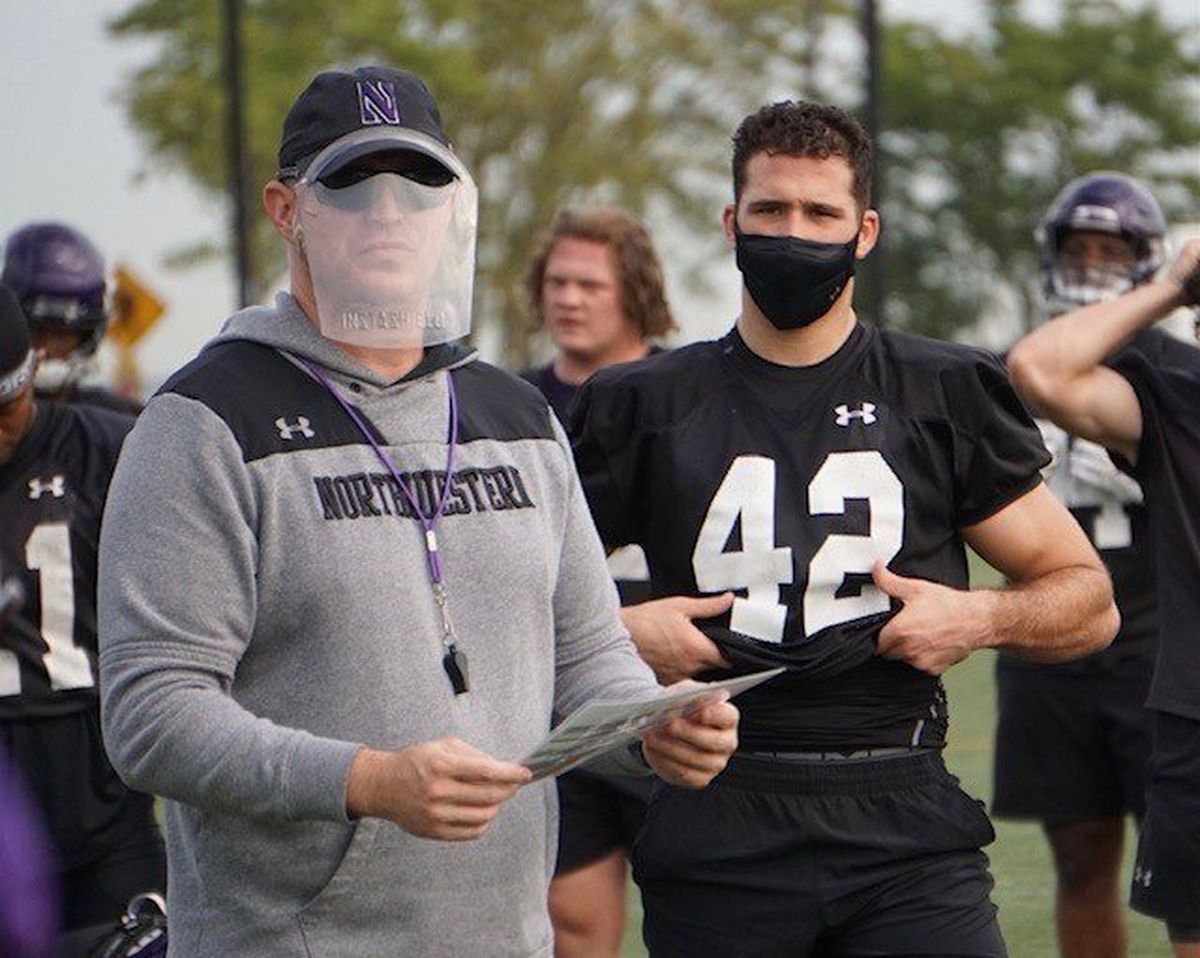 In a Week 12 first, 16 Football Bowl Subdivision schools remain undefeated. They are Alabama, Notre Dame, Ohio State, Cincinnati, BYU, Indiana, Wisconsin, Oregon, Colorado, Washington, Marshall, Coastal Carolina, Northwestern, USC, Liberty, San Jose State, and Nevada. 
This is no great surprise, as Pac-12 programs are only two weeks into their season, and the Big Ten and Mountain West have played only four weeks thus far. On that list, every other school has had at least one postponement this season due to outbreaks on their squad, or an opponent's. 
Nine schools are still perfect against the spread and undefeated, including Oregon, Colorado, San Jose State, Wisconsin, Indiana, and Northwestern. 
Almost All Undefeated Programs Have Avoided COVID
What might these programs have in common? With the lone and notable exception of Wisconsin, which was sidelined three weeks thanks to a COVID outbreak, all of the perfect ATS schools haven't had to postpone, cancel, or reshuffle their schedules because of the pandemic. The question is, though, which of those schools will stay perfect through Week 12?

Here are a handful of programs that look ready to continue their winning and/or ATS-busting ways. 
No. 9 Indiana vs. No. 3 Ohio State
Indiana at Ohio State is Week 12's only top-10 matchup. It's also a great example of a spread that remains large despite indicators that the game will play close. The Buckeyes are a 20.5-point favorite at home while Indiana (4-0, +12.8 ATS), has the most wins ATS along with the second-highest positive point differential in college football this season. By contrast, Ohio State (2-1 ATS) maintains a winning record but holds a negative (-1.8) point differential. 
No. 10 Wisconsin at No. 19 Northwestern
All the action is in the Big Ten this weekend as Wisconsin returned to play last week, and promptly crushed Michigan, after their 21-day hiatus. Because the Badgers seem healthy and sharp, they're a seven-point favorite on the road. However, the Wildcats showcase the Big Ten's most dangerous defense and boast a 4-0 record (3-0-1 ATS) with a +8.2-point differential.
Wisconsin, at 2-0 ATS, has put up a college football best +24.2 points ATS in their two matchups. The sample size for the Badgers is small, but if they can get some early scores on the Wildcats' stingy defense, they could improve on that record.
No. 11 Oregon vs. UCLA
Oregon is 2-0 ATS with a modest +6.5 point differential. The Ducks are favored (+17.5) at home vs. a Bruins squad coached by former Ducks frontman Chip Kelly. Ducks Quarterback Tyler Shough has been quietly putting up big numbers. In just two games, he's amassed four TDs and 312 yards on 30 attempts in addition to picking up 81 yards on the ground.
While UCLA has had problems on both sides of the ball, they showcased some offensive spark in a Week 2 win against Cal. Several players, including quarterback Dorian Thompson-Robinson, are currently in doubt for Saturday because of at least one positive COVID test this week. The Ducks will also seek to put up points and gain national attention as one of the few possible West Coast representatives to sneak into the playoff conversation.