Four members of the San Antonio Spurs tested positive for COVID-19 and the NBA postponed the team's next four games in accordance with the league's health and safety protocols. The NBA also postponed tomorrow night's game between the Charlotte Hornets and the Chicago Bulls, and bumped Friday night's Charlotte game against the Denver Nuggets.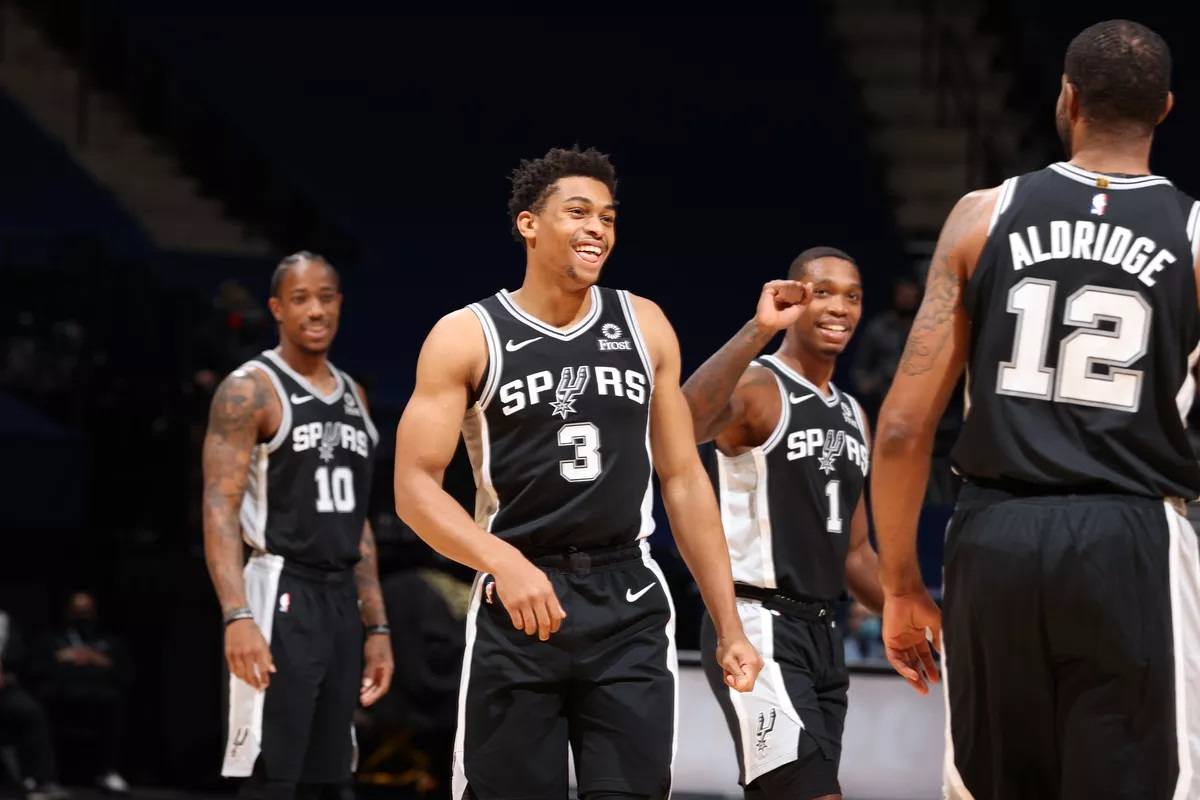 The Charlotte Hornets, the last team to play San Antonio, are currently undergoing contract tracing. On Sunday, the Spurs defeated the Hornets 122-110.
So far, the league postponed six games to contain this most-recent COVID-19 outbreak among the Spurs squad.
The NBA postponed the next four games for the Spurs, including tonight's game against the Detroit Pistons. Other postponements include games against the Cleveland Cavs, New York Knicks, and Indiana Pacers. The Spurs and the league both hope they can return to action against the Oklahoma City Thunder in eight days.
Due to the league's COVID-19 policy, the identities of the players who tested positive have not been released.
The Spurs missed one game this season when a late-January tilt against the New Orleans Pelicans was postponed.
San Antonio head coach Gregg Popovich recently celebrated his 72nd birthday by getting the COVID-19 vaccine.
San Antonio Upswing, KJ Rising
The COVID-19 outbreak disrupts a very good season for the Spurs (16-11), who are among the top 10 teams in the league. The Spurs look significantly better than they did last season when they missed the playoffs for the first time in two decades. If the season were to end right now, the Spurs would secure the #6 seed in the Western Conference playoffs. They're ahead of the Denver Nuggets (15-11) and Golden State Warriors (15-13) in the playoff seeding.
DeMar DeRozan leads San Antonio in scoring with 19.8 ppg, and he's taken on the role of big brother to small forward Keldon Johnson. The young Johnson made big strides in his second season in the league, averaging 14.5 points and seven rebounds per game as a starter.
"DeMar is not only having a great season playing, he's doing a great job as a mentor with Keldon being a young, energetic guy with a lot to learn," said Popovich. "DeMar enjoys him, but also wants the best team he could possibly have, and bringing Keldon along quickly is part of that."
The Spurs are struggling at home this season with a losing record at 7-8. On the road, they're a different team. The Spurs have the third-best best away record in the NBA with a 9-3 clip. They recently started a seven-game road trip and beat both the Atlanta Hawks and Charlotte Hornets before the postponements.
The Spurs are +50000 odds to win the NBA championship according to a recent update by the Westgate SuperBook in Las Vegas.