The NBA has formally proposed a plan that would allow for legalized sports betting in the United States. The plan was shared by a league attorney during testimony before the New York State Senate Committee on Racing, Gaming, and Wagering.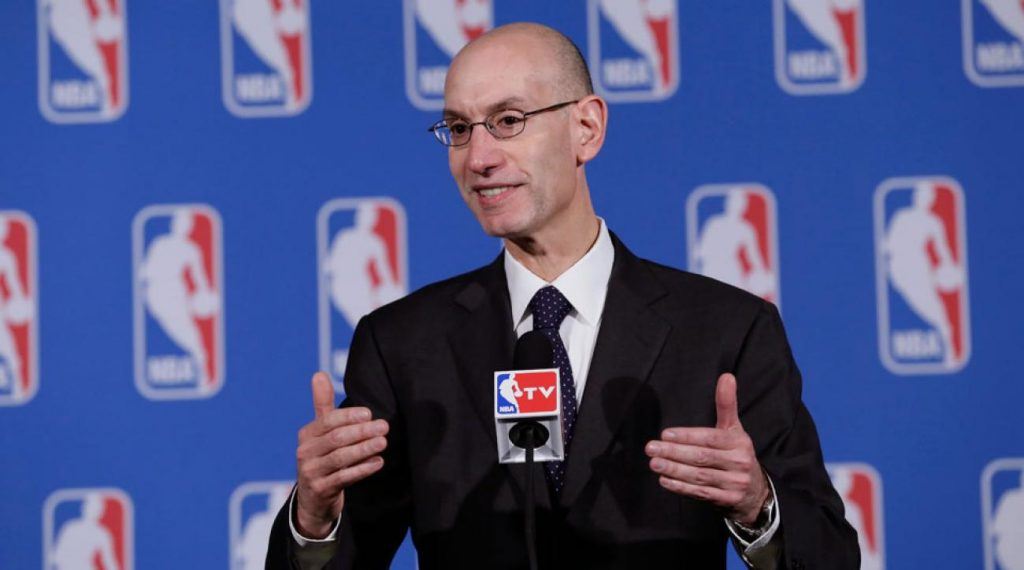 "The time has come for a different approach that gives sports fans a safe and legal way to wager on sporting events while protecting the integrity of the underlying competitions," attorney Dan Spillane told the committee on Wednesday.
The NBA has long been a proponent of legalized sports betting. In 2014, current NBA Commissioner Adam Silver penned an op-ed piece for the New York Times in which he argued for allowing states to regulate betting on professional sports. Former league commissioner David Stern has also said that he now supports allowing fans to bet on NBA games.
One percent 'Integrity Fee'
The NBA's interest in allowing gambling isn't altruistic. There's an indirect benefit for the league in giving fans a reason to keep watching games even when there isn't much excitement on the court. But the plan proposed by the NBA would also include a one percent integrity fee on all bets made on its games.
According to NBA spokesman Mike Bass, this fee would help offset the costs the league would have to deal with if legalized sports betting came into effect.
"If sports betting is legalized federally or state by state, we will need to invest more in compliance and enforcement, and believe it is reasonable for operators to pay each league one percent of the total amount bet on its games to help compensate for the risk and expense created and the commercial value our product provides them," Bass said in a statement.
That statement also pointed out that this approach would be similar to ones seen in some international jurisdictions. In both Australia and France, professional leagues are given a small percentage of any bets made on their sports.
Leagues Want Their Cut
This isn't the first mention of an integrity fee. Last week, there were reports that both the NBA and Major League Baseball had lobbied for a similar fee in a sports betting bill that was introduced in the Indiana legislature.
Casino operators aren't on board with the idea. While the American Gaming Association (AGA) praised the NBA for supporting the concept of legalized sports betting, they questioned the value of an integrity fee.
"We can all agree that the 25-year ban on sports wagering has been a failure in every regard," AGA President and CEO Geoff Freeman said in a statement. "Now, let's get real about eliminating the illegal market, protecting consumers and determining the role of government – a role that most certainly does not include transferring money from bettors to multi-billion dollar sports leagues."
The NBA's proposal comes against the background of Christie v. NCAA, a case currently under consideration by the Supreme Court. The state of New Jersey brought the case in the hopes of overturning the Professional and Amateur Sports Protection Act, which prevents the state from licensing and regulating legal sports betting.
A ruling on that case is expected by June. During oral arguments, several justices expressed skepticism over PASPA, leading many to speculate that the court is leaning towards overturning the law.