With 21 games remaining in the regular season for the Philadelphia 76ers, Joel Embiid is the consensus betting favorite to win the 2022 NBA MVP at +120 odds even though the Sixers added James Harden in a trade with the Brooklyn Nets for Ben Simmons.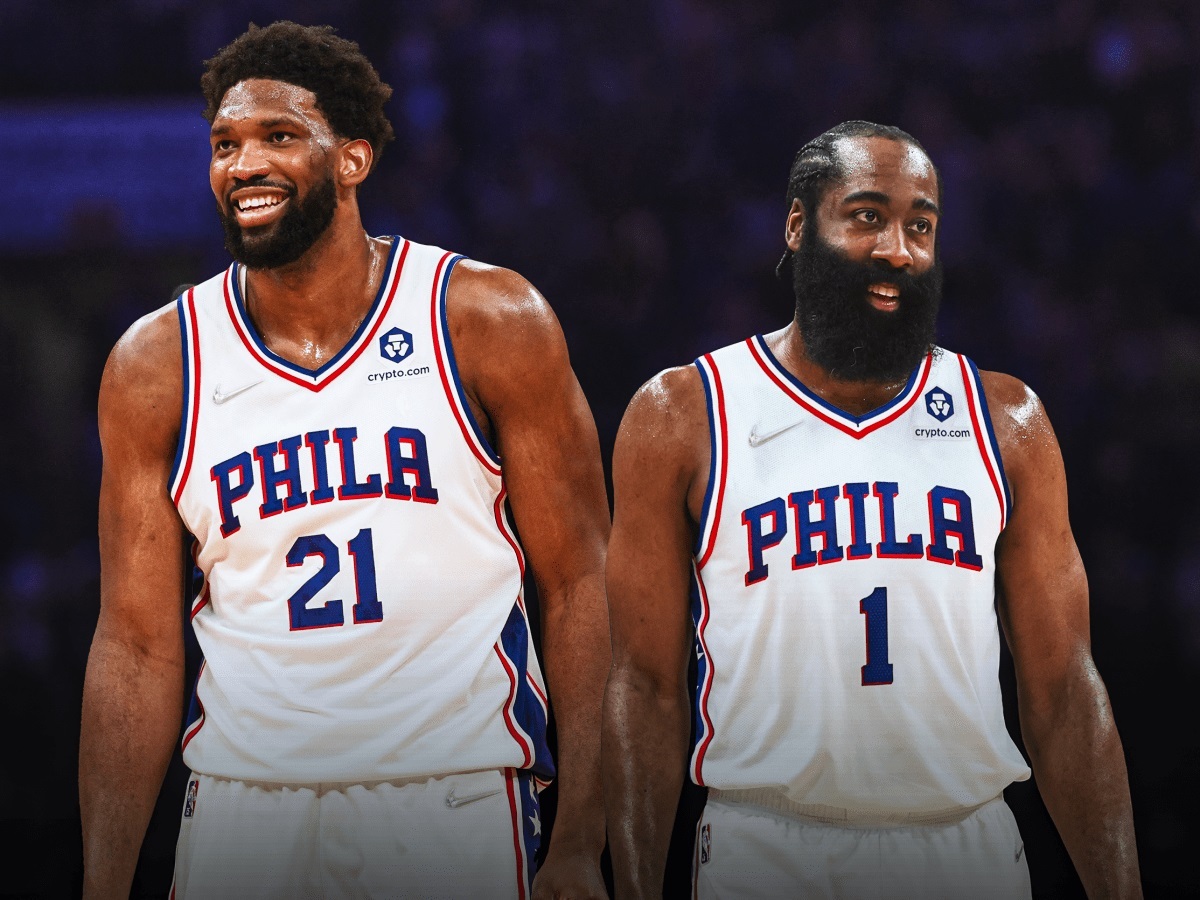 Embiid holds a slight edge over the reigning NBA MVP — Nikola Jokic from the Denver Nuggets — who is +280 odds as the second favorite on the betting board.
Both Giannis 'Greek Freak' Antetokounmpo and Steph Curry, previous recipients of the MVP, saw their 2022 MVP odds slip over the previous four weeks. Curry was the betting favorite in January after a sizzling first half of the season. However, after Curry got bogged down in a shooting slump, his MVP odds dipped from +180 to +400 in February, and then slipped to +2000 at the start of March.
| | | | |
| --- | --- | --- | --- |
|   | NOW | 2/2/2022 | 1/2/2022 |
| Joel Embiid | +120 | +200 | +600 |
| Nikola Jokic | +280 | +300 | +550 |
| Giannis Antetokounmpo | +600 | +370 | +250 |
| Ja Morant | +1000 | +1100 | +1000 |
| Steph Curry | +2000 | +400 | +180 |
| Devin Booker | +2200 | +1500 | +4500 |
---
Ja Morant is in the middle of one of his best stretches of his young career after he scored 96 points in back-to-back games including a career high with 52 points the other night. Morant, who was our pick as the MVP in OG's NBA Midseason Awards, saw his odds uptick to +1000.
Embiid Gets Boost with Harden
The 76ers won three games in a row since Harden finally suited up with his new squad. Harden averaged 27.3 points, 12.3 assists, and 9.0 rebounds since his arrival. He even posted a triple-double against the New York Knicks in his first game back to Gotham since the Nets traded him to Philly.
Embiid leads the NBA in scoring with 29.8 ppg. He's also ranked #8 in rebounding averaging 11.1 boards per game. His PER rating of 32.10 is ranked #3.
Embiid is still the primary scoring option for the 76ers despite the emergence of the "unstoppable duo." Even with Harden cranking out 20-plus a night, Embiid saw his MVP odds improve since the Harden/Simmons swap. It's a short sample size, but Harden and Embiid look like they mesh on the court.
"We all just fit together," said Embiid. "You've got someone in James that comes in with his experience and his playmaking ability, scoring ability, and you add up what he adds and he's been amazing, and what we have on the team. It all fits."
"Every game for us is gonna be tough," added Harden. "We're new, we're fairly new, we're still learning each other. Every game is going to be a learning experience for us, and we've got to just find ways to continue to chip away, continue to get better, win or lose."
The 76ers (38-23) extended their overall winning streak to four games in a row. They moved into the #3 seed in the Eastern Conference playoff hunt, and sit just two games behind the top-seeded Miami Heat (41-22), and just a half-game behind the Chicago Bulls (29-23) in the #2 seed.