In the latest installment of NBA High Guys, LeBron James and Luka Doncic both secured triple-doubles this week. Meanwhile, Zach LaVine lit up the New Orleans Pelicans with nine 3-pointers, scoring 46 points in an impressive victory for the Chicago Bulls.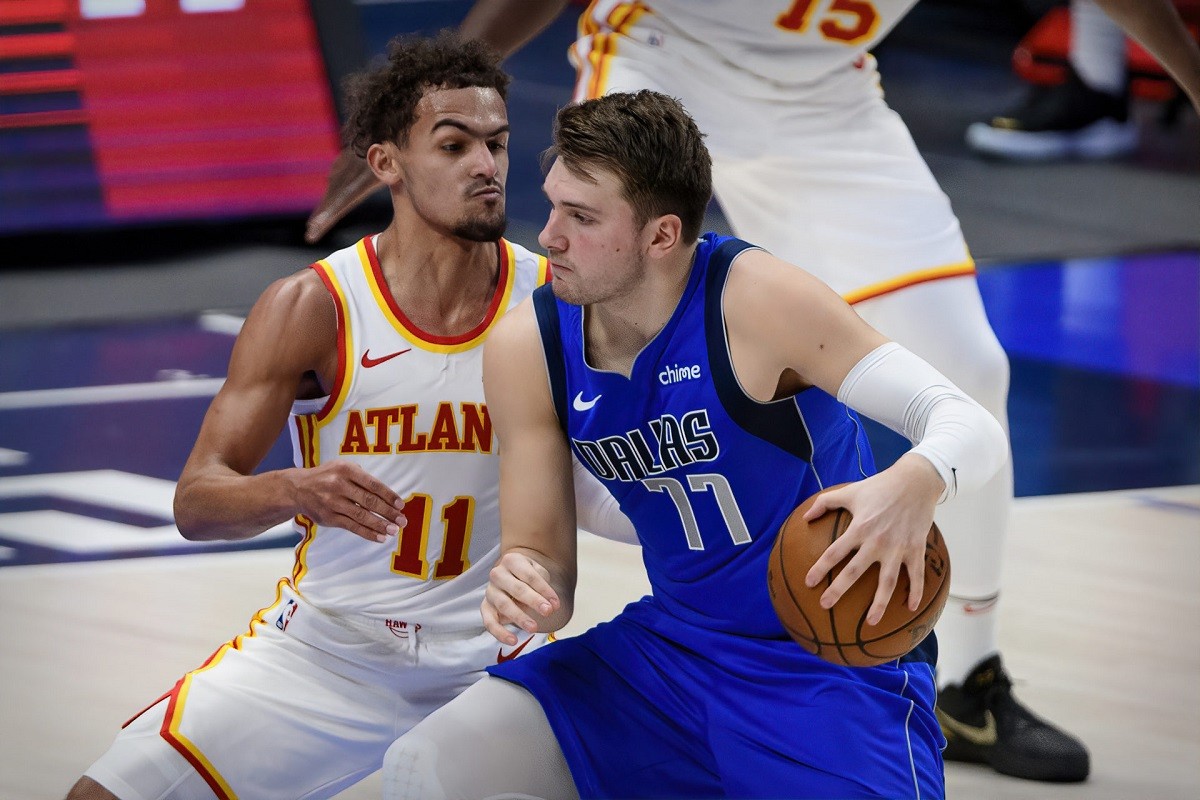 Giannis Antetokounmpo also had a milestone night when the Greek Freak scored a season-high 47 points for the Milwaukee Bucks in a 1-point loss to the Phoenix Suns.
---
NBA High Guys
Team
 Points
3-Pointers
Rebounds
Assists
Greek Freak
Milwaukee Bucks
47
–
11
–
Zach LaVine
Chicago Bulls
46
9
–
–
Devin Booker
Phoenix Suns
36
–
–
8
LeBron James
Los Angeles Lakers
28
–
14
12
Luka Doncic
Dallas Mavericks
28
–
10
10
Jonas Valanciunas
Memphis Grizzlies
27
–
20
–
---
That's why we're showing some much-needed love to Jonas Valanciunas, who posted a 20-20 night with 27 points and 20 rebounds in the same game.
Triple-Double Guys: Luka and LeBron
At this point, is it even still newsworthy if LeBron and Doncic post a triple-double?
Doncic notched his seventh triple-double of the season, which leads the NBA. It marked triple-double #32 of his short career. The Dallas Mavericks held off Trae Young and the Atlanta Hawks 118-117 during a fourth quarter that became the Luka vs. Trae show. Young finished with 28 points, 15 assists, and seven rebounds in the loss. The Mavs got a much-needed win, while Doncic scored 28 points with 10 rebounds and 10 assists.
LeBron locked up his third triple-double of the season on Monday night during a 119-112 win in overtime against the OKC Thunder. He scored 28 points, hauled down 14 rebounds, and dished 12 assists while helping the Lakers overcome a double-digit deficit in the second half against the Thunder. Not bad for an old guy, eh? LeBron is closing in on 100 triple-doubles for his career.
Freak and LaVine
Zach LaVine ignored all the trade rumors with the New York Knicks and put on another epic performance for Chicago Bulls fans. He dropped 20 points in the first quarter against Zion Williamson and the New Orleans Pelicans. When the night was over, he tallied 46 points and went 9-for-14 from 3-point range. His teammate, Coby White, knocked down eight treys and the two set an NBA record as the only teammates with at least eight treys each in the same game. Not even the Splash Brothers accomplished that rare feat for the Golden State Warriors.
The Milwaukee Bucks had a five-game winning streak come to a screeching halt Wednesday night against the Phoenix Suns. The Greek Freak clanked a potential buzzer-beater and the Bucks missed out on a comeback victory. The Freak scored a season-high 47 points and added 11 rebounds. The Freak's critics have been hammering him about his free-throw percentage, which fell to a career-low 62%. However, he went an impressive 17-for-21 from the charity stripe.
The Jo-Val and D-Book Show
Jonas Valanciunas and Devin Booker could be a great sitcom duo. One of them is a goofy 7-footer from Lithuania and the other dated Kendall Jenner. Together, they could play basketball by day and fight crime at night in the shadows of Hollywood.
Valanciunas recently returned from an injury and the Grizzlies went on a losing streak without their big man. With Valanciunas back in the mix, he posted a monstrous game with 27 points and 20 rebounds in a 128-113 loss against his former team, the Toronto Raptors.
The Phoenix Suns are back on track after winning four games in a row thanks to Devin Booker. D-Book had a couple of good games this week and we legit flipped a coin on which game to highlight. He scored a season-high 36 points in a 6-point win over the Cleveland Cavs on Monday evening. Booker has yet to explode for a truly monstrous game, but he's due for a 50-point heater any day now.
Almost High Guys: De'Aaron Fox and Coby White
We've been showing De'Aaron Fox a lot of love over the last week or so, and it's rightfully deserved. Fox emerged as the Sacramento Kings' go-to guy in crunch time. He had another 30-plus point night with 34 points and 10 assists during a 119-111 loss to the Phoenix Suns.
Coby White knocked down eight treys and scored 30 points for the Chicago Bulls in a historic win over Zion and the Pelicans. Overall, the Bulls connected on 25 3-pointers, including nine from LaVine. White shot 10-for-20 from the floor and 8-for-17 from beyond the arc. He also dished seven assists.
Check out more installments of NBA High Guys.