The National Basketball Coaches Association is concerned that some high-risk team staff won't be able to participate in the NBA's Orlando restart plan, an absence that could hurt their careers further down the line.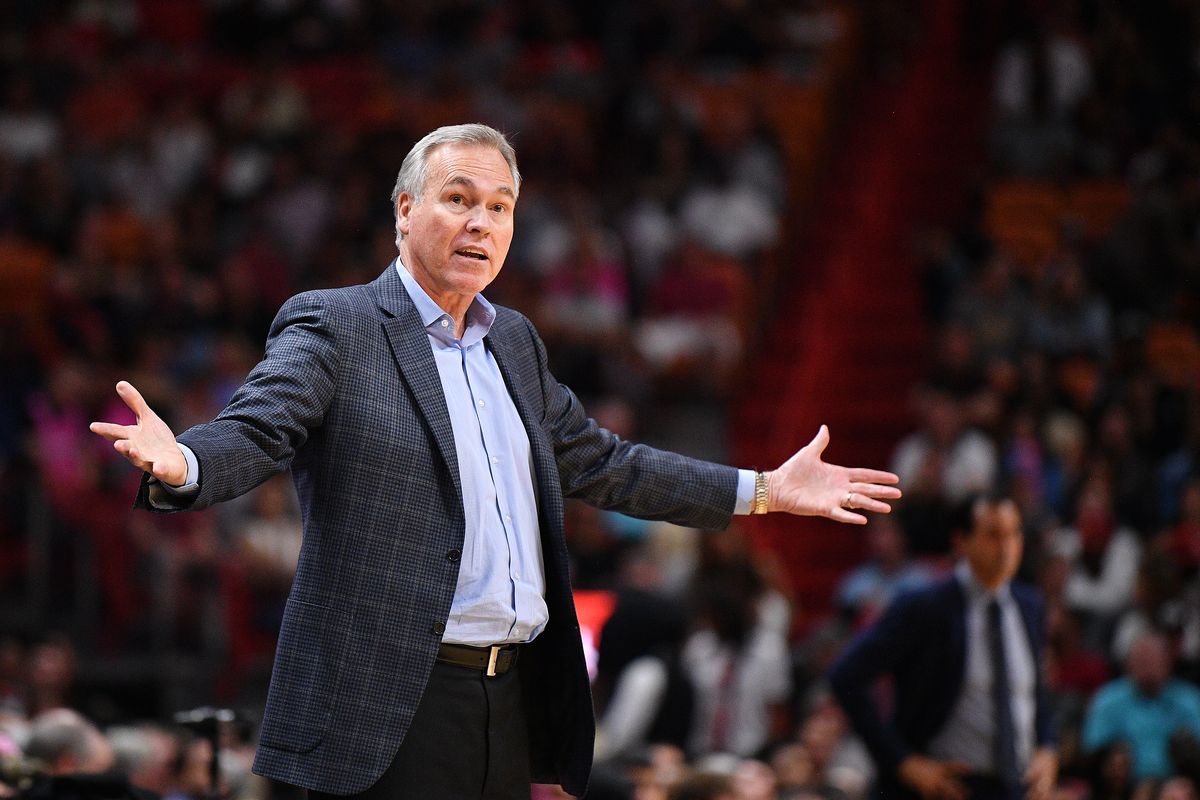 That could potentially include some of the league's older coaches, who could face unique restrictions and challenges when the NBA resumes play.
NBCA: NBA Coaches Should Have Opportunity to Work
The NBCA singled out three head coaches in particular due to their ages. They include Gregg Popovich of the San Antonio Spurs (71 years old), Mike D'Antoni of the Houston Rockets (69), and Alvin Gentry of the New Orleans Pelicans (65). Those concerns extend to several assistant coaches as well.
"The health and safety of all NBA coaches is our main concern," the NBCA said in a statement issued to ESPN. "However, we are also concerned with a coach's opportunity to work and to not have their ability to secure future jobs be severely jeopardized."
The NBA has assured the coaches' union that age won't be the only factor in its decision making, according to the NBCA.
"We feel the medical review process is designed to flag only those individuals who pose significant threats of substantial harm to themselves that cannot be reduced or eliminated by the NBA's considerable steps to create a health and safe atmosphere in Orlando," the statement reads. "Absent a significant threat, we believe a coach should be able to understand and assume their individual risks, waive liability, and coach in Orlando."
On Tuesday, the NBA issued protocols with a questionnaire that all team staff members must complete. That survey includes questions about health issues, such as heart problems, asthma, kidney or liver diseases, ongoing cancer treatments, and other factors related to potentially compromised immune systems, according to ESPN.
Rockets Stand to Lose if NBA Restricts D'Antoni
This isn't the first sign that the NBA might limit how some coaches operate in Orlando. Earlier this month, NBA commissioner Adam Silver told TNT that some coaches might not be able to work from the bench during games.
"They can be in front of a room, a locker room or a ballroom with a whiteboard," Silver told TNT. "But when it comes to actual play, we're not going to want them that close to players in order to protect them."
Coaches pushed back on that statement immediately, with some saying that such restrictions would make their jobs impossible.
Of the named coaches, D'Antoni's absence would have the biggest impact on the playoff race. While Houston currently holds the sixth seed in the Western Conference, they remain the biggest threat to the big three of the Bucks, Lakers, and Clippers. FanDuel Sportsbook lists the Rockets as a +1300 pick to win the NBA Championship.
While the NBCA will work with the NBA to try to find an equitable solution, at least one agent has made it clear that he's willing to take more drastic steps if necessary.
"I hope there is a basketball solution to this issue rather than a legal one," Warren LeGarie, the agent who represents both D'Antoni and Gentry, told ESPN.