Michigan State enjoyed just one week as the darling of college football, as the Spartans lost 40-29 to the Purdue Boilermakers on Saturday to cripple their national championship odds.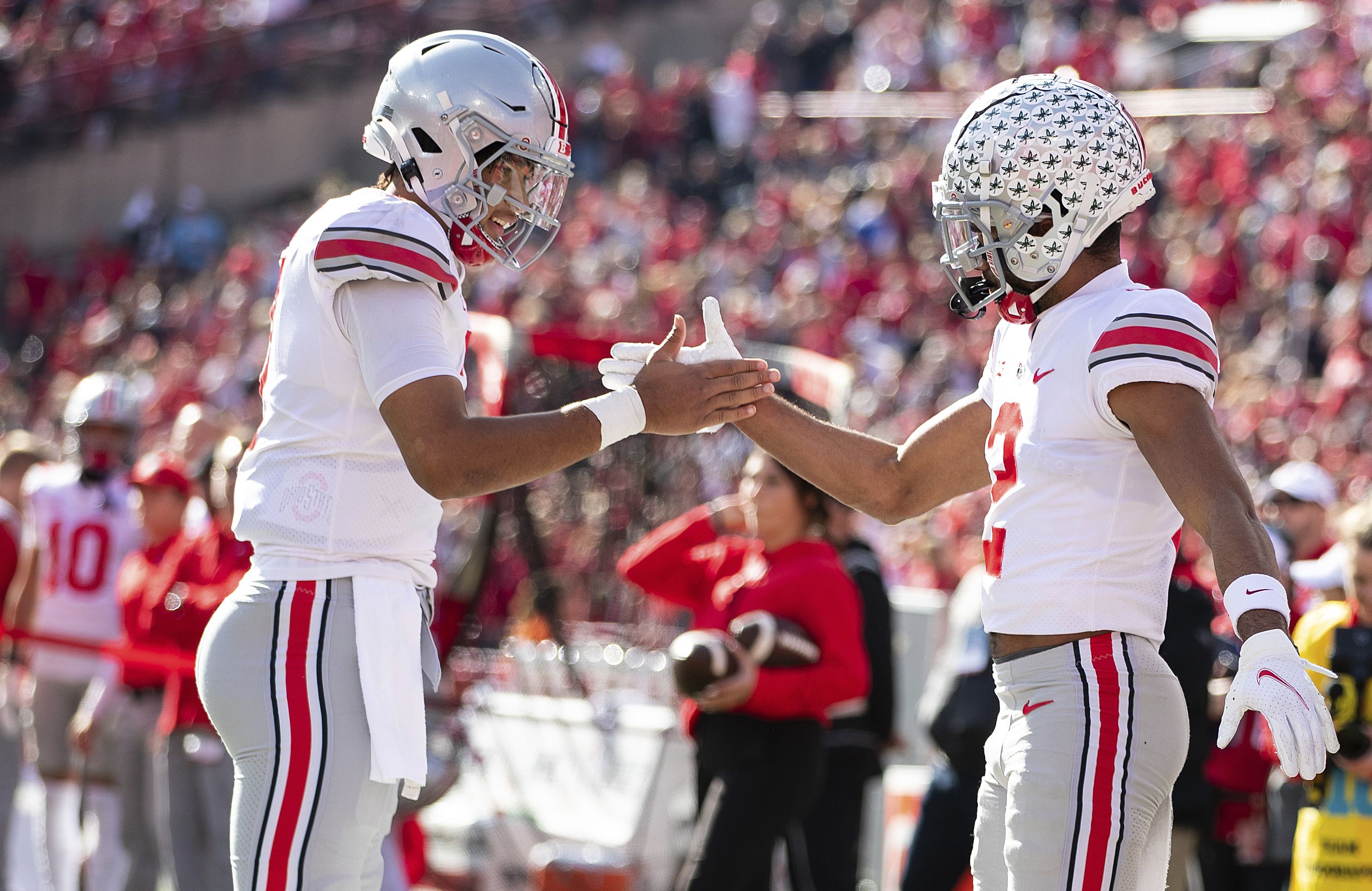 The loss dropped Michigan State from No. 3 to No. 7 in the College Football Playoff rankings this week.
Buckeyes among top national championship contenders
After their big win over Michigan, the Spartans were a +8000 pick to win the national championship at FanDuel Sportsbook. Those odds lengthened to +10000 with Saturday's loss, however. Michigan State does still have a matchup against Ohio State, which means the Spartans have at least one opportunity to potentially move back into the playoff conversation.
Michigan State's loss opened the door for the Buckeyes, who jumped into the No. 4 position in the CFP rankings. Ohio State beat Nebraska 26-17, which was good enough to hold their ground against the teams behind them and pass by Michigan State. Oddsmakers remain high on the Buckeyes, with FanDuel listing them as a +450 choice to win a national championship this year.
That Ohio State win wasn't exactly dominant, and that was a theme for most contenders over the weekend. No. 2 Alabama (+450) only held off unranked LSU by a 20-14 final. No. 3 Oregon (+3000) beat Washington by a pedestrian 26-16 score. And No. 5 Cincinnati is still knocking on the door of the college football playoff after a 28-20 win at home against Tulsa.
Cincinnati still holds the longest odds of any serious national championship contender. FanDuel now lists the Bearcats as a +10000 pick, up from +5000 before their relatively close call over the weekend.
Georgia stands apart from the field
Those numbers likely reflect more skepticism about Cincinnati's chances in a playoff, rather than their hopes of getting into the tournament. The committee moved the Bearcats up one spot, seemingly ending thoughts of an artificial ceiling for the undefeated AAC powerhouse.
With more chaos sure to come, Cincinnati might ultimately slip into the top four should they win out. However, a string of closer-than-expected wins against weak teams has put their ability to compete with the likes of Ohio State, Alabama, and Georgia into question.
---
College Football Playoff Rankings (Odds via FanDuel Sportsbook)
Record
National Championship Odds
No. 1 Georgia
9-0
-125
No. 2 Alabama
8-1
+450
No. 3 Oregon
8-1
+3000
No. 4 Ohio State
8-1
+450
No. 5 Cincinnati
9-0
+10000
No. 6 Michigan
8-1
+8000
No. 7 Michigan State
8-1
+10000
No. 8 Oklahoma
9-0
+1400
---
Speaking of No. 1 Georgia, the Bulldogs continued to roll on Saturday, thrashing Missouri by a 43-6 margin. Georgia stands as the consensus No. 1 team in the country, and hasn't been seriously challenged since their opening 10-3 win at Clemson.
Sportsbooks now see Georgia as the clear team to beat in the College Football Playoff. FanDuel rates the Bulldogs as the -125 pick to win the national championship, tightening the already stingy -110 odds on the favorite from last week. With virtually everyone else showing weakness at times, it's easy to understand why Georgia has earned such respect from oddsmakers and bettors.
Two other schools to watch are also just outside the CFP picture at the moment. Michigan (+8000) sits at No. 6 despite their earlier loss to Michigan State. Meanwhile, undefeated Oklahoma (+1400) remains a national championship contender even in the No. 8 position, as they can improve their profile if they win out in the Big 12.