This week's Monday Night Football match up features the Washington Redskins (2-1) visiting the New Orleans Saints (3-1) at the Superdome. Saints QB Drew Brees is closing in on 500-career touchdowns and he's only 201 yards away from breaking the all-time NFL passing record.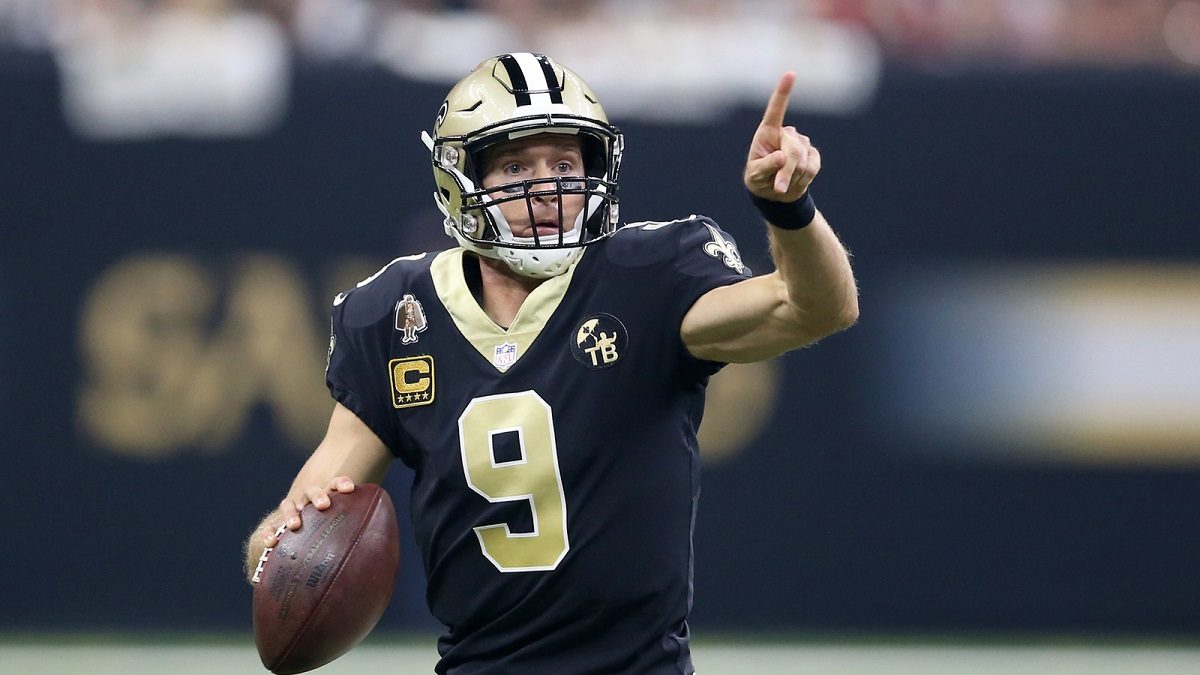 Brees has a chance to reach both milestones in front of a nationally-televised audience.The Saints are a consensus favorite by a touchdown.
Washington Redskins (2-1) at New Orleans Saints (3-1)

Location: Superdome, New Orleans, LA
Kick-off: 8:15pm ET
Point Spread: Saints -6.5
Over/Under: 53
Chase for 500 Touchdown Club
Drew Brees (1295 passing yards, 8 TDs, 0 INT) is trying to become the fourth-player in NFL history to throw 500 touchdowns. Brees currently has 496 under his belt. He will need four more to reach the historic milestone.
Tom Brady joined the 500 Touchdown Club earlier this week. Brady tossed his 500th touchdown to WR Josh Gordon mid-way through the 4th quarter in a victory over the Indianapolis Colts.
Peyton Manning currently holds the record for most touchdowns with 539. Brett Favre is second on the list at 508.
All-Time Passer
Brees is close to breaking the NFL passing record. Brees is only 201 yards shy of the record, currently held by Peyton Manning's 71,941 yards passing.
Although 4 TDs is a stretch, Brees is expected to break Manning's record on Monday night.
Brees is leading one of the top teams in the NFC. The South Point Casino in Las Vegas lists the Saints as an 8-1 favorite to win the Super Bowl.
Unstoppable Kamara
RB Alvin Kamara scored 6 touchdowns so far with 5 rushing TDs and he caught 1 for a TD. Whether itís on the ground or in the air, the Saints have been feeding Kamara the ball. Kamara has 35 receptions through 4 games and he has more receiving yards (336) than rushing yards (275).
Kamara was limited in practice this week with an ailing knee, but he's expected to start on Monday night.
Ingram Returns
The Saints running game just got even better. RB Mark Ingram returns after sitting out for four games after violating the NFL's substance abuse policy. Ingram will get some playing time against the Skins, but it will be interesting to see how many touches he'll take away from Kamara.
Shootout in the Big Easy
The Saints are expected to win another shootout. The over/under for this game opened at 51 points and has been bet up to 53. Everyone is expecting a high-scoring affair on MNF.
The Saints are third in the NFL in scoring (34.3 ppg), but they also give up the third most points (30.3 ppg). The Saints D gave up 37+ points twice this season including 40 points against Fitzmagic and the Bucs during a Week 1 loss.
The Skins struggle to score points (21.3 ppg), but QB Alex Smith will be facing a porous Saints secondary that gives up chunks of yardage.
Tough D in DC
The Washington Skins boast the second-best D in the NFL allowing only 14.7 ppg. In terms of advanced metrics, the Skins D is ranked #3 in passing DVOA.
One of the top defenses in the league will have their hands full containing Drew Brees and Alvin Kamara.
Washington MNF Woes
Bye weeks started in Week 4 of this year's NFL season. While most teams welcome a bye week to rest up, an early bye week is not as advantageous as a later one.
Although they are coming off a bye, the Skins are still an underdog by a touchdown. Perhaps it's hard to ignore the long-term historical data.
For some unexplained reason, the Washington Redskins choked over the years when they were slated to play on Monday Night Football. Washington has a career record of 5-21 on MNF since 1998. Since 2013, the Skins have been 1-8.