In an attempt to bolster the lineup around the Greek Freak, the Milwaukee Bucks acquired Jrue Holiday from the New Orleans Pelicans in a trade for Eric Bledsode, George Hill, and three first-round draft picks. The Bucks also made a trade with the Sacramento Kings to acquire sharpshooting swingman, Bogdan Bogdanovic.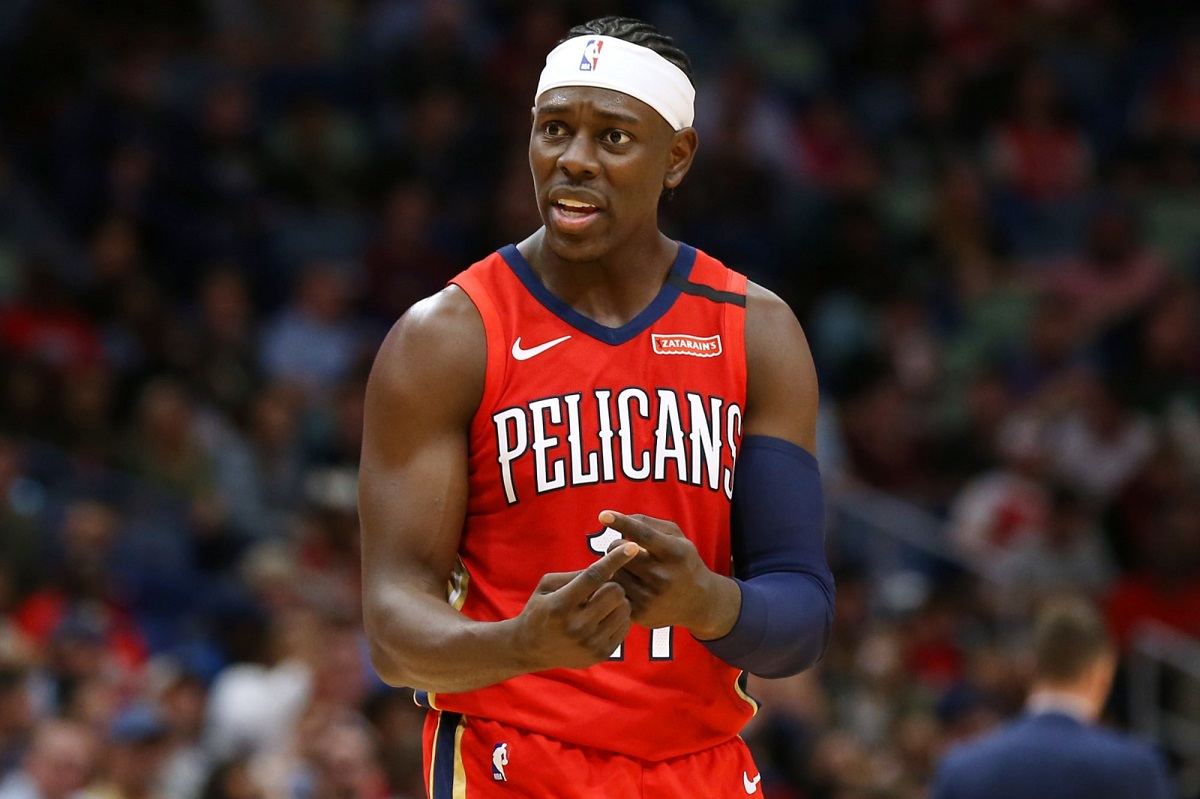 The Pelicans now have more draft capital with which to build a team around Zion Williamson.
The Bucks added much-needed perimeter firepower. Holiday, 30, averaged 19.1 points and 6.7 assists per game with the Pelicans. The Philadelphia 76ers originally selected Holiday out of UCLA with a first-round pick in the 2009 NBA Draft. Holiday became the team's youngest All-Star, but they traded him to the Pelicans in 2013. In 2018-19, Holiday posted his best season as a professional with 21.2 points, 7.7 assists, and 1.6 steals per game.
---
Milwaukee Bucks get: Jrue Holiday
New Orleans Pelicans get: Eric Bledsoe, George Hill, 2020 first-round pick, 2025 first-round pick, 2027 first-round pick
---
Two seasons ago, Holiday earned a spot on the NBA All-Defensive Team. Last season, he earned a spot on the All-Defensive Second Team. He narrowly missed a spot this season.
In the playoffs, any legit title contender needs a defensive stopper. Holiday provides the Bucks with stellar two-way play, which allows them to add a top-notch defender without sacrificing any scoring punch. The Bucks ditched their veteran point guards Hill and Bledsode. Bledsode started, but averaged only 11.7 points per game in the postseason. Hill came off the bench and averaged just 9.5 ppg during the playoffs.
Bogdan Bogdanovic Time
The Bucks are aware that this could be the Greek Freak's final season in Milwaukee. The team did everything possible to demonstrate their willingness to win now by leveraging the future. While the Bucks moved all-in and, apparently gave up three first-round picks for Holiday, they acquired Bogdan Bogdanovic for three players: Donte DiVincenzo, DJ Wilson, and Ersan Ilyasova. All three were bench players, and DiVincenzo was the only one who logged significant playing time in the postseason. DiVincenzo averaged only 6.6 ppg in the playoffs.
---
Milwaukee Bucks get: Bogdan Bogdanovic
Sacramento Kings get: Donte DiVincenzo, DJ Wilson, and Ersan Ilyasova
---
The Bucks need someone other than Greek Freak or Khris Middleton to provide a scoring punch. While Holiday gives them much-needed stability at point guard, they need someone who can light it up off the bench. That's where Bogdanovic comes into the picture.
Bogdanovic, 28, emerged as a valuable sixth man who provided instant scoring off the bench in his three seasons with the Sacramento Kings. He averaged 15.1 points per game this season, and even filled in as a starter in 28 games.
After the trades, the Milwaukee Bucks saw their 2021 NBA championship odds move from 13/2 to 5/1 to win the title next season.