With all due respect to the Cincinnati Bearcats, Michigan might be the most surprising team to reach the College Football Playoff this year. Now, the Wolverines have a shot at playing for a national title if they can get past the Georgia Bulldogs at the Orange Bowl on Friday night.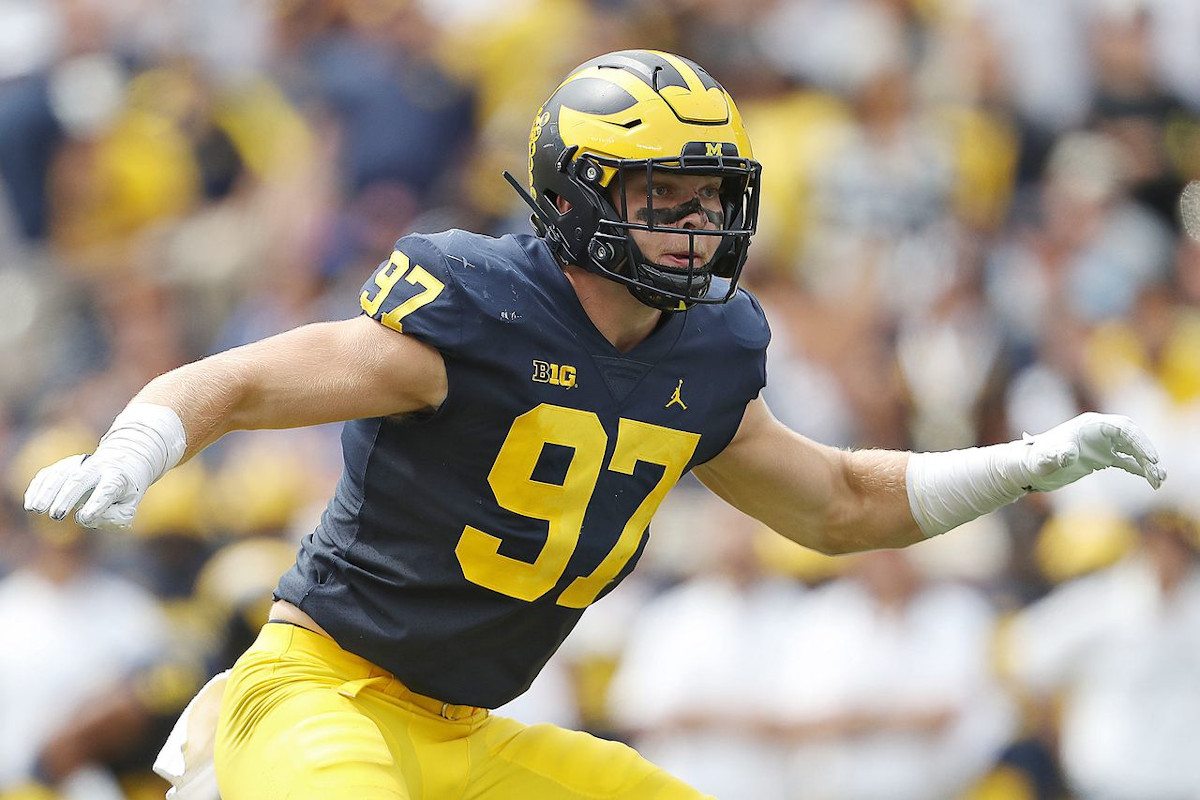 Michigan (12-1) comes into Friday's game red hot, having won five straight since a late October loss at Michigan State.
Michigan goes from unranked to playoffs
That includes a win over Ohio State to end the regular season, and a dominant 42-3 victory over Iowa in the Big Ten Championship. That's a lot to accomplish for a team that started the year outside of the AP's preseason Top 25.
During a pregame press conference, Michigan head coach Jim Harbaugh said he never worried about those early rankings.
"The approach always from the beginning and each year, every day matters, and the games are the ones that count," Harbaugh told reporters. "We're going into our 14th game that counts. Our guys have done a tremendous job each day, making each day matter, and then when they get to the games, they've made those days count."
Georgia (12-1) tarted the year as a clear national title contender, then rose to become the No. 1 team and the consensus favorite to win the championship with a 12-0 regular season. But Alabama stunned the Bulldogs in the SEC Championship, beating Georgia 41-24 in a game that wasn't as close as the score suggested.
Bulldogs unfazed by SEC Championship loss
That didn't knock Georgia out of the playoffs, but it did shatter their aura of invincibility. Now, the Bulldogs come into the Orange Bowl as the No. 3 seed. But head coach Kirby Smart says it doesn't matter how his team got to the semifinals.
"To be in the CFP is where you want to be," Smart told reporters. All the tactical motivation techniques you have for whether it's Texas, Baylor, or Cincinnati in one of the New Year's Six bowls certainly creates a different kind of energy that this, this being in the CFP."
Despite their late season loss, few have forgotten what Georgia looked like throughout the majority of the season. The Bulldogs come into the Orange Bowl as a 7.5-point favorite at FanDuel Sportsbook, and are -320 on the moneyline.
Georgia has relied on its defense all year long, which has held opponents to a national low of just 9.8 points per game. Michigan has also held opposing offenses down: the Wolverines allowed only 16.1 points per game themselves. While many regard the Georgia defense as the most talented in the country, Smart said dealing with Michigan's defenders – particularly Heisman Trophy finalist Aidan Hutchinson and David Ojabo – will be an imposing challenge for his team.
"Our offensive line embraces challenges like this. They want these opportunities," Smart told reporters. "You want to play against the best. You want to be measured against the best, and that's what the playoffs allow you to do."