The Memorial Tournament at Muirfield Village Golf Club always presents a challenge, even for the world's best players. But this year's event comes with a few added caveats that might generate some surprises over the weekend.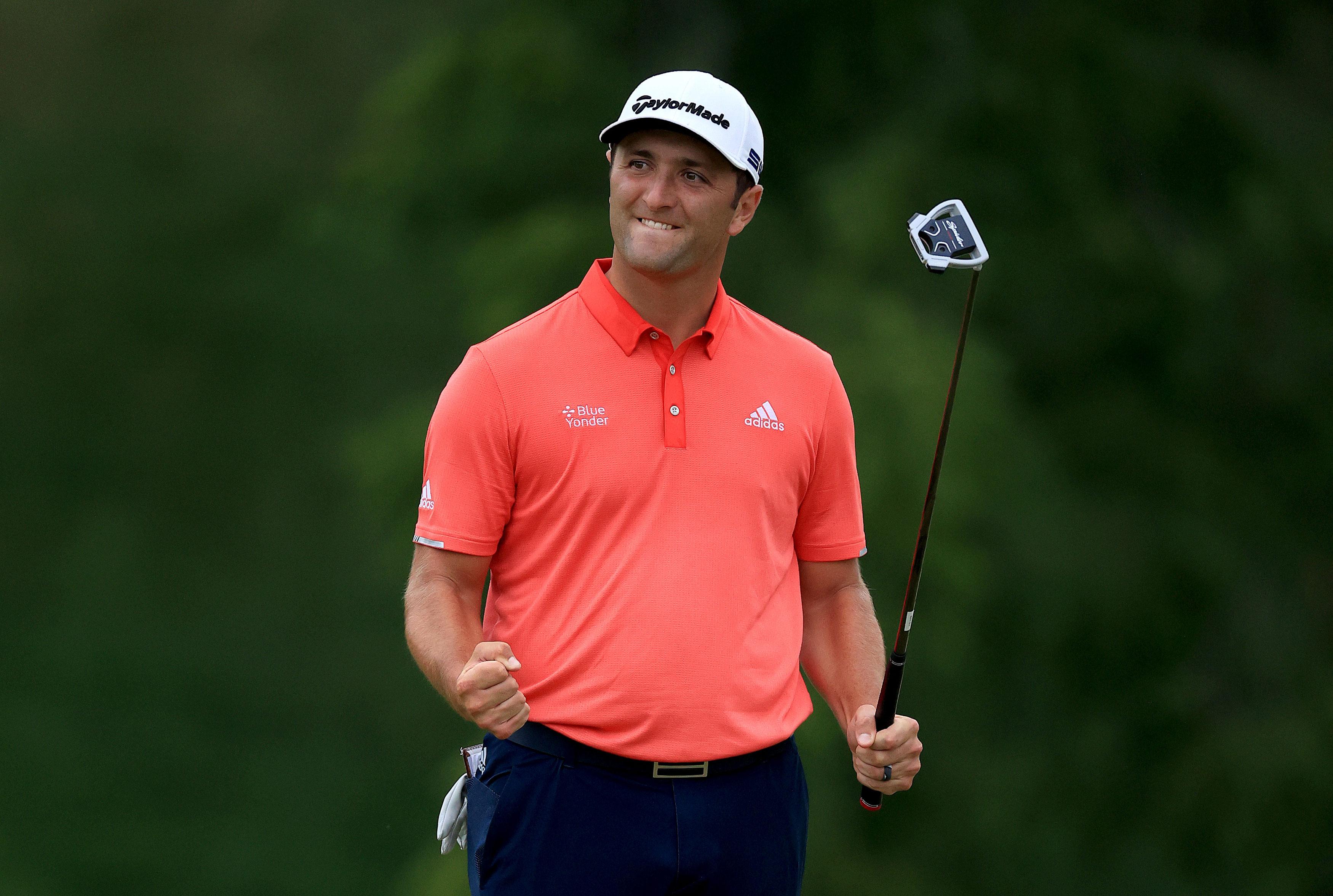 Players will have to contend with a brand-new course, ferocious rough, and perhaps even distractions from falling cicadas if they want to pick up a title at Muirfield this week.
New design, punishing rough at Muirfield
Course designer Jack Nicklaus completely renovated Muirfield. The new layout includes new bunkers, repositioned greens, and expanded tees, meaning even players who had become used to the course will need to reacquaint themselves for the Memorial Tournament.
The rough seems especially difficult, even for those who have had success here before.
"I haven't seen rough like this really ever," Patrick Reed told reporters on Wednesday. "I've hit a couple shots out of the rough this week. You can get yourself an okay lie if it gets kind of in a little area down grain that you might be able to advance it to the green. But a lot of times it just sits there, and you look at where you want to play your third shot from and try to get up-and-down."
Then there are the cicadas. The bugs are out for their once-every-17-year excursion, which means they'll be everywhere around the course. That could include dropping on players, or more likely spectators, which can sometimes result in unwanted movement or noise from a frightened fan.
"The funniest thing was them falling out of trees and landing on people," Nick Price, who will be celebrated as the Memorial Tournament honoree, told The Columbus Dispatch. "I remember the first time I saw one I thought it was a prehistoric insect."
Rahm favored to repeat
Jon Rahm comes into the Memorial Tournament as the +1000 favorite to win, according to FanDuel Sportsbook. Rahm is the defending champion at the tournament and will be looking to rebound from a frustrating performance at the PGA Championship two weeks ago. Rahm bogeyed his final two holes in the third round, then sparred with reporters when they asked him about eventual champion Phil Mickelson's chances.
"I don't know and I don't care, to be honest," said Rahm, who ultimately finished tied for eighth after a strong final round. "I hit the ball tee to green as well as I could have for the most part and barely made any putts. And yeah, I'm not really happy."
---
Memorial Tournament Odds (via FanDuel Sportsbook)
Jon Rahm: +1000
Bryson DeChambeau: +1400
Rory McIlroy: +1400
Collin Morikawa: +1600
Jordan Spieth: +1600
Justin Thomas: +1600
Viktor Hovland: +1600
Patrick Cantlay: +2000
Xander Schauffele: +2000
Hideki Matsuyama: +2200
---
Bryson DeChambeau and Rory McIlroy share the honor of being the second choice at the Memorial, with both fetching +1400 odds. McIlroy withdrew from the Wednesday pro-am and skipped his press conference due to personal reasons, but is still in the lineup for the tournament this weekend.
Collin Morikawa, Jordan Spieth, Viktor Hovland, and Justin Thomas all come into the Memorial Tournament as +1600 picks to win the event, with Patrick Cantlay (+2000) and Xander Schauffele (+2000) also among the top contenders.