Manchester United needs only a draw on Wednesday to go through to the Champions League knockout stages, but will face a stiff challenge from Paris Saint-Germain, which desperately needs points to avoid missing out on the Round of 16 a season after reaching the final.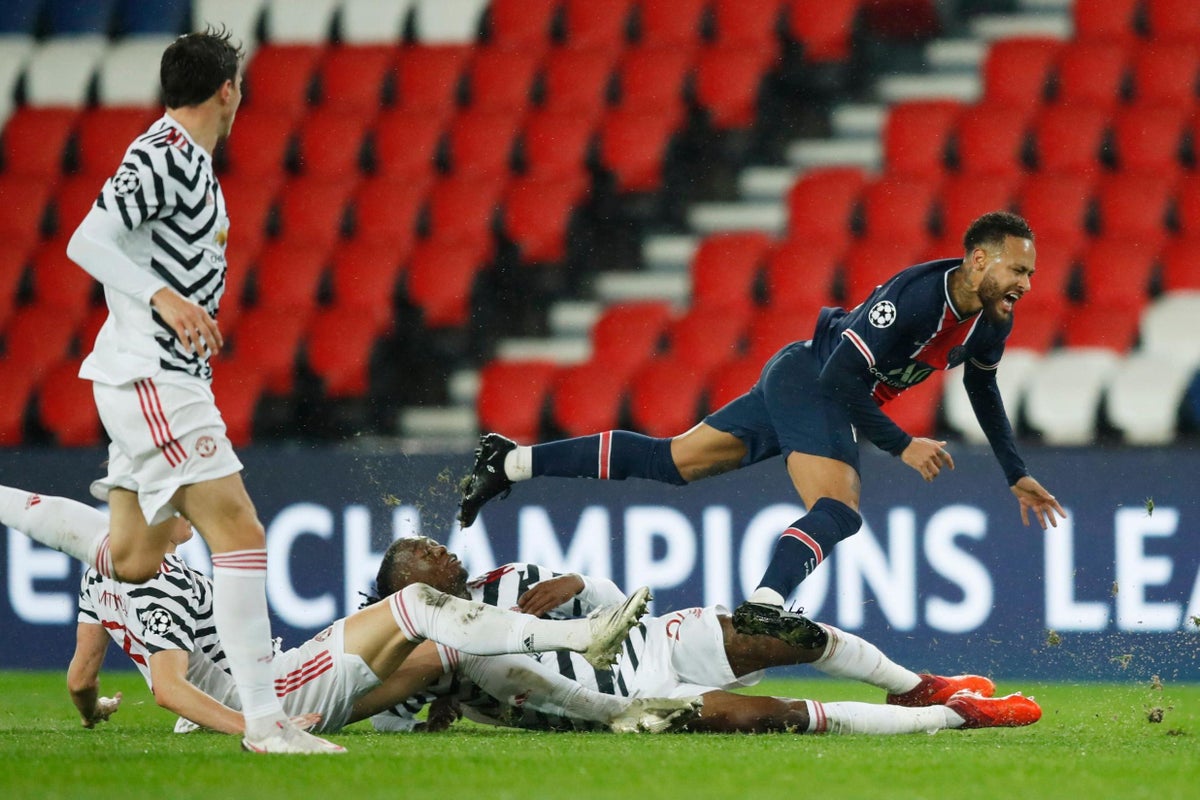 PSG (+140) enters the game as a slight favorite, according to FanDuel Sportsbook, but United (+185) enjoys home-field advantage in a match where all three results are certainly in play.
Tuchel: PSG Faces 'Final' at Old Trafford
PSG has struggled to a 2-2 record and six points so far in Group H of Champions League play. That record includes both a home loss to United and a 2-1 defeat away to RB Leipzig.
That leaves PSG on uncertain footing. While United leads the group on nine points, both PSG and Leipzig sit on six, while Istanbul Basaksehir is theoretically still in the hunt on three.
Because United beat PSG 2-1 in Paris earlier in the group stage, a draw would leave them with the edge in a potential tiebreaker between the two clubs. With Leipzig likely to pick up a win in Istanbul on Wednesday, only a win would leave PSG feeling confident about its prospects heading into the final matchday next week.
"There are several reasons why things are a bit difficult for us at the moment," PSG manager Thomas Tuchel told reporters. "But here we are, it's like a final against Manchester United at Old Trafford, and one we have to win. We're not here to make excuses and want to show what we are capable of."
United find themselves with a clear path to advancement, but a loss to PSG would suddenly cast doubt on the group results, likely leading to a three-way race also involving Leipzig on the final day. That's why manager Ole Gunnar Solskjaer wants to get qualification over with as soon as possible.
"The quicker you qualify the better," Solskjaer said at his pre-match press conference. "We want to win the group, we go out there in our style with attacking intent and defending well against a top team, of course. Our mindset is to win the game and win the group."
Dortmund Hosts Lazio in Group F Decider
Man United won its last four competitive matches, stretching back to its shocking defeat at Basaksehir earlier in the group stage. That stands in stark contrast to PSG, which has struggled as of late. Although the French side grabbed an important 1-0 win over Leipzig in Champions League play last week, it lost to Monaco in domestic play two weekends ago, then gave up a second-half lead at home to draw Bordeaux 2-2 at home on Saturday.
---
Champions League Odds (via FanDuel Sportsbook)
Basaksehir: +600
Draw: +410
RB Leipzig: -250
FK Krasnodar: +170
Draw: +230
Rennes: +165
Ferencvaros: +500
Draw: +350
Barcelona: -195
Sevilla: +190
Draw: +230
Chelsea: +150
Juventus: -410
Draw: +500
Dynamo Kiev: +1200
Dortmund: -165
Draw: +330
Lazio: +420
Man United: +185
Draw: +250
PSG: +140
Club Brugge: +105
Draw: +270
Zenit St. Petersburg: +240
---
"Usually, I always defend them, but tonight I can't accept our second half," Tuchel said after the draw. "I am very disappointed. We can't play a Ligue 1 game like this. Without efforts, it is deserved, we can't win."
The Man United vs. PSG match is far from the only crucial Champions League contest on Wednesday. Borussia Dortmund (-165) faces Lazio (+420) with the winner assured a spot in the knockout rounds, while Leipzig (-250) looks to keep pace with the Group H leaders when it travels to face Basaksehir (+600).