Defending Premier League champion Liverpool will face off against Championship winner Leeds United in an intriguing debut match when the 2020-2021 EPL season begins on Saturday.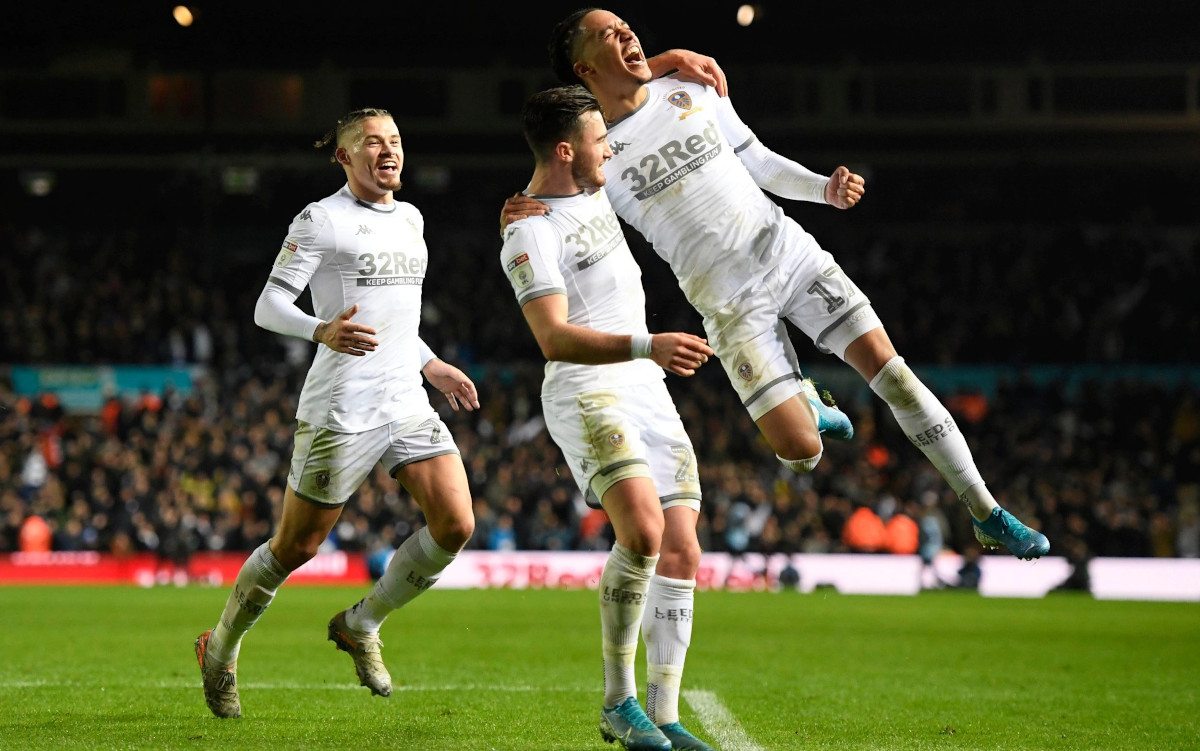 Leeds will play in the Premier League for the first time in 16 years, and will jump right into the fire against one of the top clubs in Europe.
Klopp: Liverpool Won't Dismiss 'Tough' Leeds Test
Liverpool blew away the competition last season, outpacing Manchester City by 18 points to win its first Premier League title and its first English league title since 1990. But there's no guarantee of a second straight crown: FanDuel Sportsbook pegs City as the -145 favorite over Liverpool (+200) in what will likely be another two-team race.
The Reds begin their season at home and come in as a -380 favorite to grab a win out of the gate. Manager Jurgen Klopp isn't taking anything for granted against a Leeds club that will be hungry to re-establish itself as a Premier League staple.
"We have a tough start against Leeds United, who have waited 16 years to get back into the top flight," Klopp told reporters. "They have a world-class manager and it is a historical game so it will be very, very tough."
That world-class manager is Marcelo Bielsa, who helped Leeds finally return to the Premier League. The club came close a season ago when it fell in the Championship playoff, but removed all doubt by winning the second-tier league this past year.
While Leeds supporters are excited about a return to the EPL, Bielsa knows his squad is in for a tough fight in their first top-flight match.
"A just champion with a consistent style of play," Bielsa told BBC Sport when asked about Liverpool. "Without a doubt one of the best teams in the world."
New Blood Makes Chelsea Legitimate Contender
Man City will enjoy a week off, granted to the club due to its late exit from the Champions League in August. But other top contenders are in action over the weekend, including Chelsea, which will travel to Brighton to open its season on Monday.
FanDuel lists Chelsea as a +1100 pick to win the Premier League this season, making them one of the handful of clubs with an outside chance of challenging the consensus top two.
Chelsea honored American forward Christian Pulisic with the No. 10 jersey – formerly worn by luminaries like Eden Hazard and Willian – ahead of the start of what the club hopes is a breakout year for the 21-year-old — and the club as a whole. Chelsea bolstered an already formidable squad by adding players like Hakim Ziyech, Timo Werner, Thiago Silva, and Ben Chilwell.
"I'm not going to lie: we've brought in what we feel are a high level of player that's going to improve our squad," Chelsea manager Frank Lampard told reporters. "At the same time, I also know what it takes to win Premier Leagues, and I know that as a player. If you look at the teams that have dominated in recent years, in particular Liverpool and Manchester City, they are a story that has run over a few years."
Chelsea enters Monday's match as a -165 favorite over Brighton (+420). Also this weekend, Tottenham (-115) hosts Everton (+340), while Arsenal (-185) opens its season at Fulham (+500).