LIV Golf is in the news again this week as the Saudi-backed golf tour makes its United States debut at the Pumpkin Ridge Golf Club in North Plains, Oregon.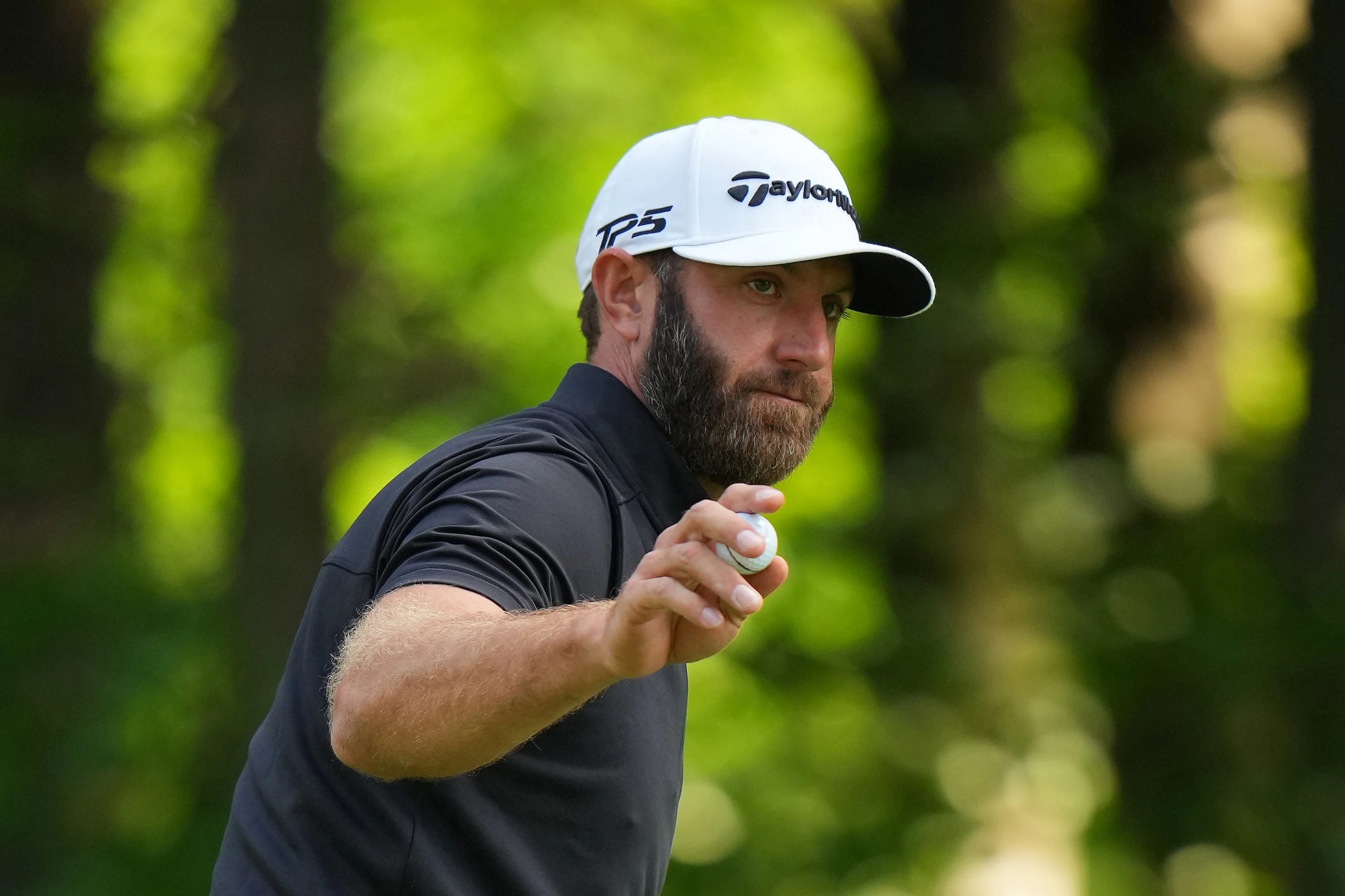 Dustin Johnson starts the tournament as the +650 favorite to win LIV Portland, according to DraftKings Sportsbook.
LIV Portland golfers highlight strength of field
The LIV Portland tournament could earn itself the lion's share of attention in the golf world this week. The PGA Tour's John Deere Classic features an unusually weak field, as many players are already traveling for the Genesis Scottish Open. Some LIV players noted this fact when comparing the two tours, at least for this week.
"How many major winners do you have here compared to the John Deere? It's not even close," Pat Perez, ranked 170th in the world, told reporters. "The Tour keeps talking about strength of field, the strength of field is here."
---
LIV Portland Odds (via DraftKings Sportsbook)
Dustin Johnson: +650
Louis Oosthuizen: +1000
Abraham Ancer: +1100
Talor Gooch: +1200
Brooks Koepka: +1200
Sergio Garcia: +1600
Bryson DeChambeau: +1600
Patrick Reed: +1800
Kevin Na: +1800
---
LIV Golf still hasn't drawn away anyone in the world top 10. But, with players like Johnson (No. 17), Brooks Koepka (No. 19), and Louis Oosthuizen (No. 21) in the field, LIV Portland has far more star power than the John Deere, which lacks any players inside the world's top 50.
Still, it's unclear how much golf fans want to watch the LIV event. The tour lacks television coverage in the United States, though it's widely available through online streams. Some fans also take issue with the tour's Saudi Arabian ties, and local officials in North Plains — and Oregon as a whole — have blasted Pumpkin Ridge for hosting the event.
Oregon officials blast Saudi-backed tournament
While Saudi Arabia's human rights record contributes to the chilly reception, Oregonians also point to the death of Fallon Smart. In 2016, Saudi student Abdulrahman Sameer Noorah faced trial for the hit-and-run death of the 15-year-old Smart in Portland. Noorah escaped, however, with US authorities believing the Saudi government arranged for him to travel back to Saudi Arabia.
"We oppose this event because it is being sponsored by a repressive government whose human rights abuses are documented," North Plains Mayor Teri Lenahan and 10 other local mayors said in a signed letter. "We refuse to support these abuses by complicitly allowing the Saudi-backed organization to play in our backyard."
Notable players like Koepka and Bryson DeChambeau once again defended their participation with LIV Golf.
"For me, it was a personal business decision," DeChambeau told reporters, implicitly referencing the large contracts LIV Golf is paying to top players. "I run and operate my golf as a business, as well as wanting to be one of the better players in the world."
DeChambeau is a +1600 pick to win LIV Portland, with Koepka also among the favorites at +1200.
"They're allowed to have their opinions," Koepka said of LIV Golf. "We've heard it. I think everybody has. It's been brought up. But, look, like we said, our only job is to go play golf, and that's all we're trying to do."
Oosthuizen, who won the first LIV Golf event, is the second choice at +1000. Abraham Ancer (+1100), Talor Gooch (+1200), and Sergio Garcia (+1600) are among the other top players in the field.