LeBron James isn't used to being in this position, but if he's worried he isn't showing it. The best player in the game told reporters after an 18-point loss in the first game of Cleveland's opening round series against Indiana that the team will bounce back. It was the first time James had lost a first-round game since 2012, breaking his streak of 21 consecutive first-round victories.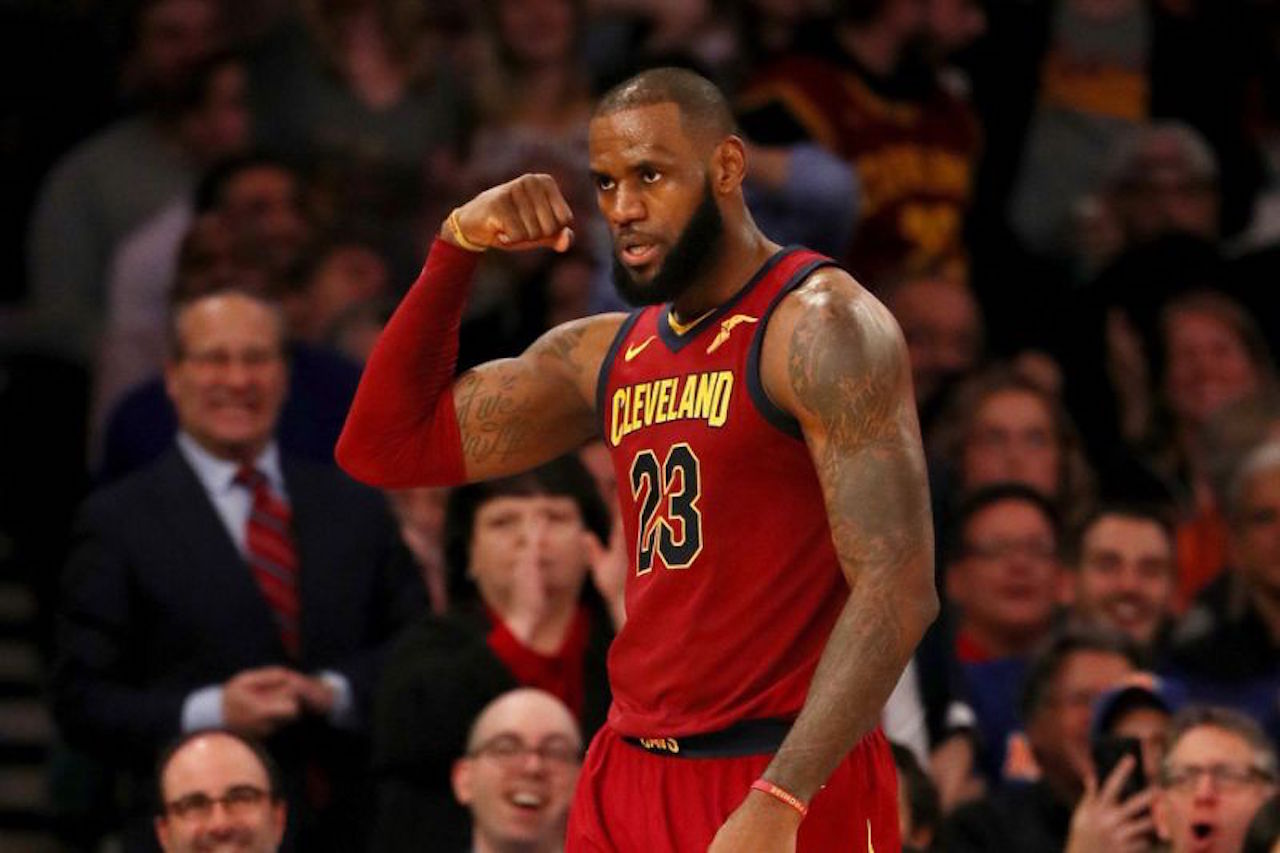 "I've always stayed even-keeled with the postseason," James said. "I mean, I'm down 0-1 in the first round. I was down 3-1 in the (2016) Finals. So I'm the last guy to ask about how you're going to feel the next couple days."
What James didn't address was how the Cavaliers got beat by nearly 20 points to a team they were favored to defeat by 7.5. He also didn't mention why he went 0-7 outside the key in the loss. James did finish with 24 points, 12 assists and 10 rebounds.
What Went Wrong
While James notched his 20th triple-double in the playoffs, only two other players were in double figures and the team shot 38.5 percent from the field. The MVP said nerves could have played a factor.
"We had some guys in their first time out there playing in this setting, and they definitely … like I told you guys, you always ask me, 'Is there anything you can tell them?'" James said. "Listen, experience is the best teacher, and they got it today. I think everybody is going to be a lot more calm and a lot more precise in what we want to do, too. So it's definitely a feel-out game. We'll see what they're going to do."
But Coach Ty Lue said the playoffs are no place to be experimenting. He wants to see the team, especially his superstar forward, take charge.
"I just think you can't ease into the Playoffs," Lue said. "I thought (Indiana) came in and they attacked us. They hit us first and we were never able to recover. So, you can't ease into the game. You have to be physical, you have to be mentally tough and mentally strong."
Oddsmakers seem to be taking the side of Lue on Game 1. Before the first game Cleveland was a -750 to win the series, while Indiana was a +475. After the loss the Cavaliers have moved to -260, and Indiana is at +215.
Why Cavaliers Should Be Worried
This is the seventh time James has trailed in a series against an Eastern Conference opponent, and in the previous six occasions his team came back to win the best-of-seven contest.
Sportsbooks have the Cavs as a 7.5 favorite to win Game 2 on Wednesday, but this time might be different for a couple of reasons.
The first is that Indiana won the regular season series 3-1, including a 124-107 beating early in the season. They second is James has a weaker supporting cast around him. James might get his points, but if the rest of the team isn't contributing, an upset is definitely possible.
Another factor to consider is that Cleveland is now 1-4 against the spread in games with the Pacers. They may survive this round of the playoffs, but betting against them in regards to ATS might be a wise move.