After five events, Graze of Glory leads in the 2020 Cravendale Cup Last Marble Standing with one more event remaining. Graze of Glory took gold in Event #5, Block Pushing, to secure its third gold in five events.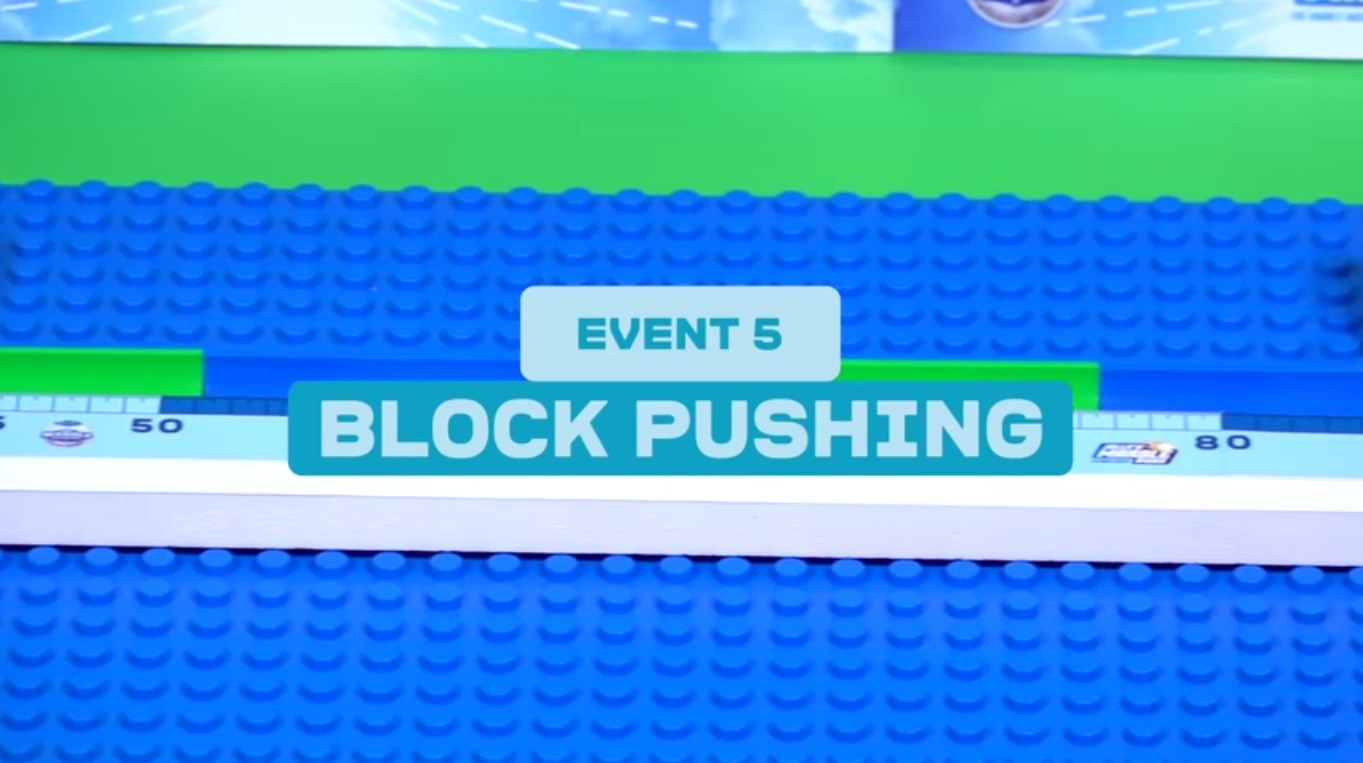 Jelle's Marble Runs hosted a special event, dubbed Last Marble Standing, before the start of their Marble Olympics (aka 2020 Marble League). Six teams participated in this six-event series, each with a different format.
Event #5, Block Pushing, involves four marbles racing down a track and pushing a block down a path. Graze of Glory emerged the victor and won gold with the best overall score. The Semi-Skimmers secured a silver finish to put them in a second-place tie with Team Purity.
Team Purity scored a pair of silver finishes in the first three events. Purity notched a bronze finish in Event #5 to pull even with Semi-Skinners for second place overall.
LAST MARBLE STANDING STANDINGS (THROUGH EVENT #5)
1. Graze of Glory 22 (3 Wins)
2. Semi-Skinners 18 (1 Win)
3. Team Purity 18
4. Dairy Dash 17
5. The Freshers 16 (1 Win)
6. Milky Madness 14
With one event remaining, either the Semi-Skinners or Team Purity could still win the overall Cup if they grab the final six points for first place in Event #6.
If Graze of Glory finishes fourth or better in the final event, they'll lock up the 2020 Cravendale Cup and win Last Marble Standing.
The closing contest, Event #6, features a lap race that will take place on Saturday, June 20.
Event #5: Block Pushing
In Block Pushing, the goal is simple and self-explanatory. Four marbles per team race down a slide and slam into a block, pushing it down the track. Officials measure how far the block traveled when it comes to a complete stop.
Teams squared off in two heats. The winning team tallied the best cumulative score.
In Heat #1, Semi-Skimmers jumped out to an early lead with the highest total at 77.85 centimeters.
Graze of Glory got close with 77.50 cm in Heat #1. Team Purity stayed close with 74.75 cm. The other three teams all posted below 68. Milky Madness brought up the rear with an unimpressive 52.60 in their initial heat.
EVENT #5 BLOCK PUSHING RESULTS
Gold: Graze of Glory 161.85 cm
Silver: Semi-Skinners 159.60 cm
Bronze: Team Purity 151.05 cm
4. Dairy Dash 141.50 cm
5. The Freshers 139.90 cm
6. Milky Madness 128.05 cm
In Heat #2, Semi-Skinners made things interesting with a second push worth 81.75 cm. They looked like the team to beat with a final tally of 159.60.
On the last push of the match, Graze of Glory locked up the gold with a comeback victory. Graze of Glory recorded the highest score of the day with 84.35 in their second heat. They scored just enough to seize first place and win gold with 161.85 overall points.
Semi-Skinners, the silver winner, was the runner-up after losing by only 2.25 cm.
Team Purity scored 76.30 in Heat #2 to hold onto third place and a bronze finish.