The Colorado Rockies surprised many around baseball on Wednesday when they signed third baseman Kris Bryant to a seven-year, $172 million contract.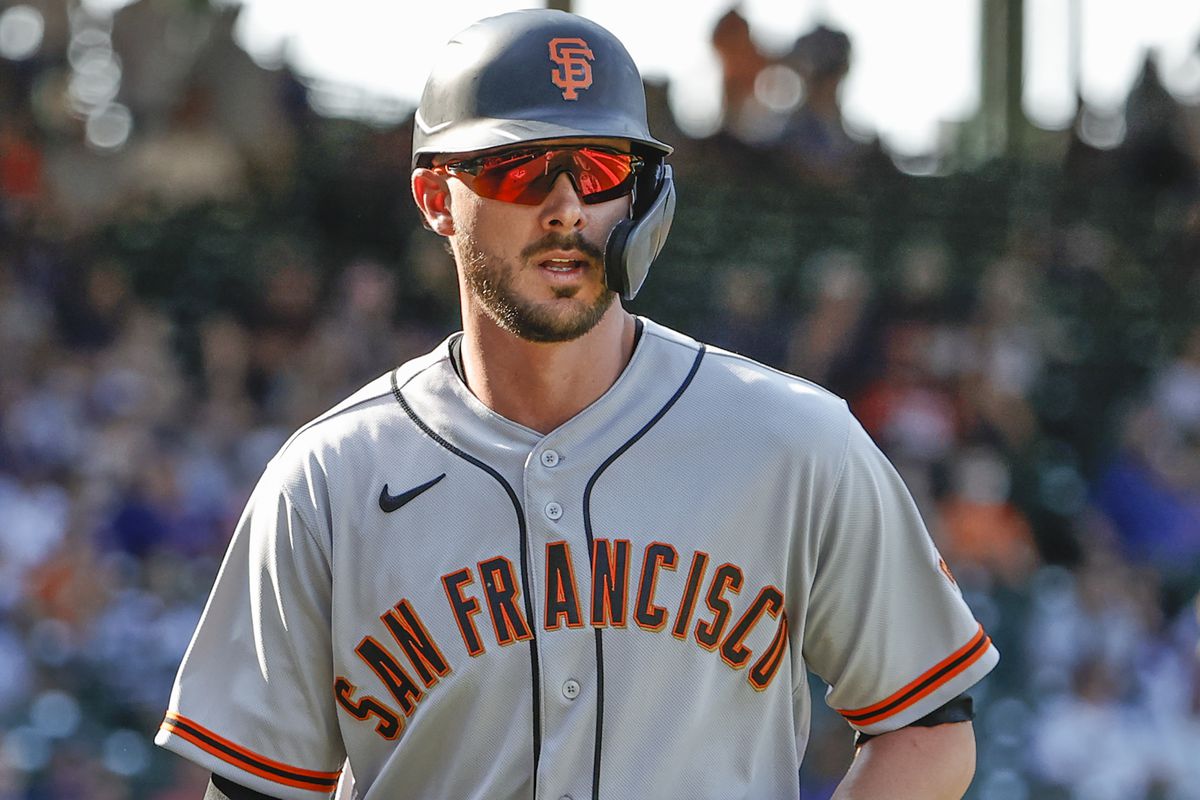 Many teams were reportedly in the market for Bryant, who spent most of his major league career with the Chicago Cubs.
Rockies splash cash despite rebuild
Bryant spent six-plus years of his career in Chicago. The Cubs traded him mid-season in 2021 to the San Francisco Giants on a pure rental deal for the eventual NL West winners.
That left Bryant as one of the most prized targets on the free-agent market this offseason. The four-time All-Star has primarily played third base, but can also slot in around the outfield or first base, playing solid defense at all of those positions.
While Bryant struggled in 2020, he enjoyed something of a rebound year in 2021. The 30-year-old hit .265 with 25 home runs and 32 doubles on the season. That attracted the attention of many teams looking to add a dependable right-handed bat to their lineups.
Surprisingly, it was the Rockies who ultimately shelled out the cash for Bryant. The Rockies traded away star third baseman Nolan Arenado just over a year ago and spent most of 2021 looking for all the world like a team going through a rebuild. While Colorado never actually traded away shortstop Trevor Story – a move that would have returned significant value in prospects from a contender – they didn't seriously consider resigning him, either.
Lets recap the Rockies the past 2 years…

– Trade Nolan Arenado for nothing

– Instead of trading Trevor Story for prospects they decide to let him go for free

– Sign Kris Bryant for 7 years 182 million

MAKE IT MAKE SENSE

— Adam Samuels (@SamuelAdams_12) March 16, 2022
Other than signing Bryant, the Rockies haven't done anything to position themselves to contend in 2022. Colorado actually rates among the least likely World Series winners this season, with DraftKings Sportsbook listing the team at +15000 to win a title – better than only the Pirates, Orioles, and Diamondbacks.
Bryant still productive despite slight decline
That means the Rockies might see Bryant as a long-term piece to build around in the years to come. The problem with that idea is that he appears to be on the downside of his career, despite being relatively young.
Bryant opened his career in 2015 by winning the NL Rookie of the Year Award. He followed that up with an MVP award in 2016, a year in which he posted a .939 OPS and hit 39 homers while scoring an NL leading 121 runs.
While Bryant hasn't experienced a steep decline, he has seen a drop-off in production over the years. Since 2017 – when he posted another strong .946 OPS – he's never received a single MVP vote. Though Bryant has made All-Star Game appearances in the past two full MLB seasons, it's hard to imagine him once again emerging as an MVP contender. DraftKings lists Bryant as a +4500 pick to win NL MVP honors in 2022, likely a function both of his slight decline and the fact that the Rockies will likely finish far out of contention in the NL West.