The final weekend of major Kentucky Derby prep races resulted in two prominent casualties, validated two Eastern horses, and put a heretofore barely known West Coast horse from a familiar trainer into the Derby mix.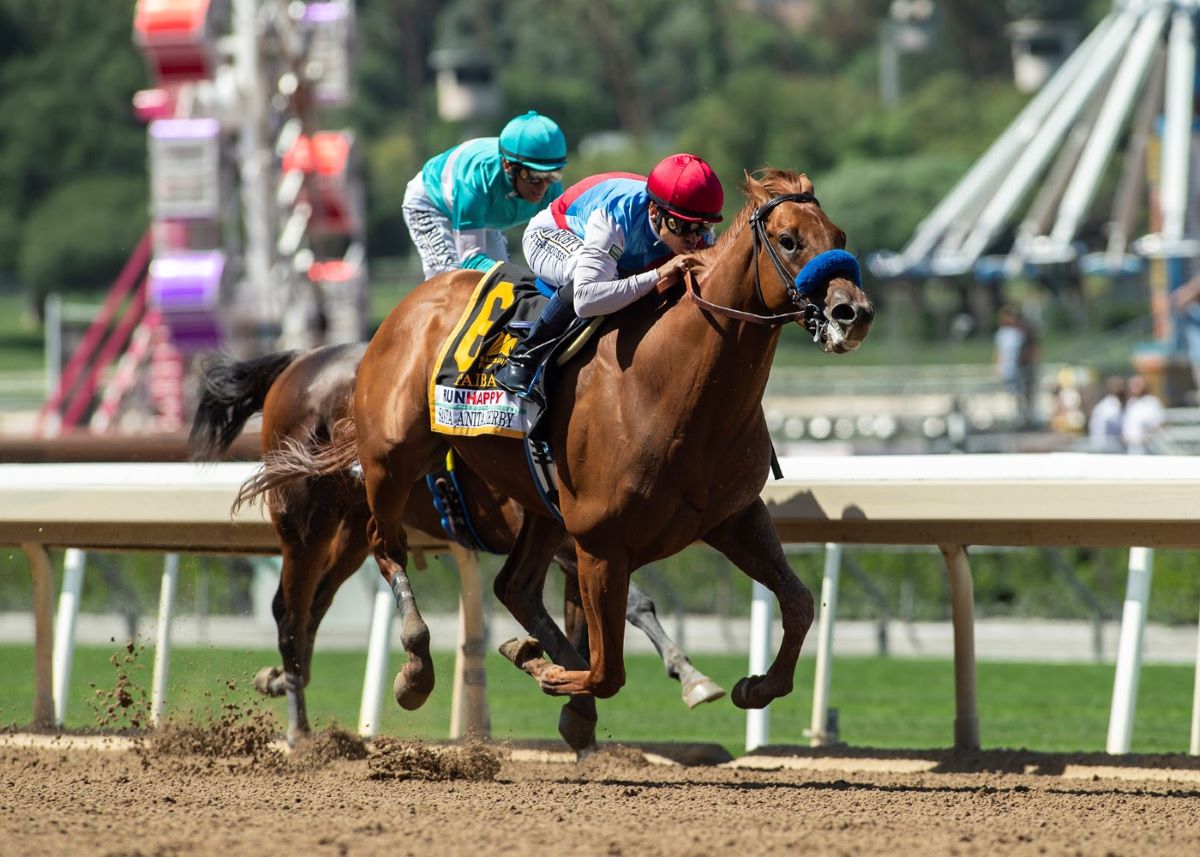 Going into last weekend, Classic Causeway and Forbidden Kingdom were two of the top Kentucky Derby prospects and two of the favorite choices of Derby future bettors. But the bumpy, oft-unpredictable Kentucky Derby trail claimed both after their final Derby prep races.
Horse Racing Nation reported that both Classic Causeway and Forbidden Kingdom will bypass the May 7 Derby. Classic Causeway's defection came after his last-place finish in the April 2 Florida Derby. Forbidden Kingdom's came after he finished last in Saturday's Santa Anita Derby.
Classic Causeway sat 10th with 66 Derby points. As of last week, he was 20/1 on Circa Sports Kentucky Derby future board and 40/1 at Caesars/William Hill. He swept Tampa Bay Downs' two major Derby preps, the Grade 3 Sam F. Davis and the Grade 2 Tampa Bay Derby. But his inexplicable 11th-place Florida Derby finish – by 21 ¼ lengths – with a 68 Equibase Speed Figure led trainer Brian Lynch to scratch him.
Forbidden Kingdom a top-three future favorite
Forbidden Kingdom enjoyed more rarefied odds air. He came into Saturday's Grade 1 Santa Anita Derby as the third favorite on both Circa's (10/1) and Caesars/William Hill's (7/1) boards. He too was safely in the Derby field with 50 points. But his Derby stock plummeted when he set the pace, then left the pace, in that Derby prep. Forbidden Kingdom led the 1 1/8-mile Derby prep through three-quarters of a mile, but he faded badly in the stretch, finishing sixth and last, 14½ lengths behind winner Taiba.
Trainer Richard Mandella told Horse Racing Nation that Forbidden Kingdom will go to an equine hospital for an epiglottis issue. The American Pharoah colt is off the Derby trail after winning a pair of Grade 2 Derby preps, the San Vicente and the San Felipe.
Speaking of Taiba, that colt vaulted into the Derby starting gate with his upset victory in the Santa Anita Derby. He sits eighth with the 100 points he garnered from that race, which doubled as his one and only Derby prep.
Taiba makes most of his lone Derby prep
Taiba let Forbidden Kingdom set the pace, watched stablemate Messier take over coming out of the far turn, then caught and passed Messier at the 16th pole. For his 2 ¼-length victory in his second start, Taiba paid $10.60, $3.60, and $3.20 as the 4.30/1 favorite.
That means his owner, Amr Zedan, returns to Churchill Downs for the second consecutive year. Zedan owned the late Medina Spirit, who crossed the finish line first in the 2021 Derby. Medina Spirit was later stripped of his Derby title after testing positive for the banned-on-race-day anti-inflammatory betamethasone.
"Amr was just over the moon. All the credit obviously has to go to him (for running Taiba), because, in my professional opinion, I advised him to take a different route in Taiba's next start," trainer Tim Yakteen told Santa Anita's Ed Golden. "But Amr made an educated decision based on the information that was given him, and it resulted in a big payday. All the credit goes to him on this."
Mo Donegal, Zandon set for reunion after wins
Meanwhile, Mo Donegal captured his second Derby prep, winning the Grade 2 Wood Memorial at Aqueduct. He's fourth on the points ladder with 112 points. Mo Donegal is 26/1 on Circa's future board and 14/1 at Caesars/William Hill.
Mo Donegal's Remsen Stakes rival, Zandon, solidified his place with his 100-point score in the Grade 1 Blue Grass Stakes at Keeneland. He sits second with 114 points after his Derby prep win. Zandon is 25/1 at Circa and 15/1 at Caesars/William Hill.
Next week is the final stop on the Derby trail when the Grade 3 Lexington runs at Keeneland. That Derby prep offers 20-8-4-2 points to the top four finishers. One of the probables/possibles for the race, according to the Keeneland racing office, is Tawny Port. He currently sits on the points bubble in 20th place with 40 points.
Lexington could make a difference in the field
Four other horses have 40 points, the traditional cut-off for one of the 20 spots in the Derby starting gate. Tawny Port trainer Brad Cox told Keeneland the colt is nominated "… and the race is in play. It is very much on the table." That, despite the fact Tawny Port would come back on just two weeks' rest. Should Tawny Port run and finish in the top four, he'd be guaranteed a Derby spot.
The Keeneland racing office lists two other horses, In Due Time (20 points) and Bye Bye Bobby (20 points), as probable or possible. Either would get in with a victory.