The sport of horse racing found itself in another legal tangle on Thursday when Jeff Drown, the owner of Grade 2 Remsen Stakes runner-up Zandon, filed a protest with the New York State Gaming Commission over a rejected post-race inquiry against race winner Mo Donegal.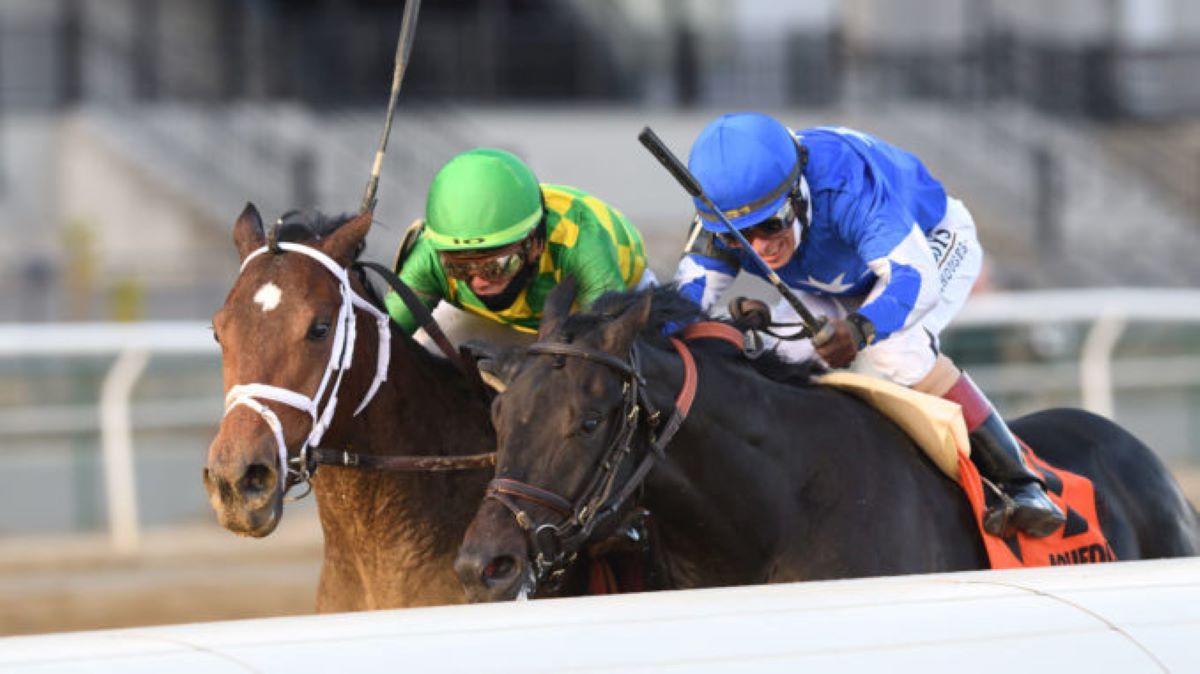 Drown filed the protest after stewards rejected a post-race foul call from Zandon's jockey, John Velazquez, who claimed Mo Donegal rider Irad Ortiz Jr. interfered with 6/5 favorite Zandon in deep stretch. Mo Donegal won the race by a nose, claiming the 10 Kentucky Derby qualifying points come with the victory.
Drown told the Daily Racing Form, which broke the story, that he filed the protest with the New York State Gaming Commission because Ortiz guided Mo Donegal into Zandon short of the wire. Along with that, Drown claims Ortiz used his arms and elbows to make exaggerated, threatening motions at Zandon.
Zandon's trainer, Chad Brown, said after the race that 7/5 second-favorite Mo Donegal "should have come down (disqualified). We got beat an inch. I thought we had the best horse in the race, so it's disappointing."
Zandon's Velazquez appealed for a foul
Velazquez called for a foul against Ortiz, who has been in stewards' crosshairs lately after another reckless ride last Friday at Aqueduct. During the eighth race, the three-time Eclipse Award-winning jockey steered his horse, Grand Casique, into Ragtime Blues. The bumper car-like move slammed Ragtime Blues into the rail and dumped his rider, apprentice Omar Hernandez Moreno.
Both Ragtime Blues and Moreno were OK. That earned Ortiz a 30-day suspension he began serving Tuesday. The DRF reported that New York State steward Braulio Baeza Jr. told the publication that part of the suspension had to do with Ortiz's ride in the Remsen. And Ortiz has a reckless streak. But none of that played a part in the stewards rejecting Velazquez's appeal and letting the Remsen results stand.
So enter Drown, who brought in attorney Drew Mollica to handle Zandon's protest with the NYSGC. Mollica is a veteran New York-based equine attorney and former jockey agent who represents many trainers and owners on racing matters.
Gaming Commission can hear — or not hear — the protest
"We're hopeful the Gaming Commission will see there was a rules violation and there should be a review," Mollica told the DRF "(Zandon) was beaten an inch. No way in the world the foul that occurred didn't cost the horse an inch."
Baeza told the DRF that the Commission has discretion in hearing the protest.
"Certainly, the outcome was affected by how the race was ridden," Drown told the DRF. "The case against the other rider is fairly clear to people who watched the video."
Zandon received four Derby points for finishing second.