James Wiseman, the #2 pick in the 2020 NBA Draft, won't rejoin the Golden State Warriors this season while he continues to rehab a knee injury.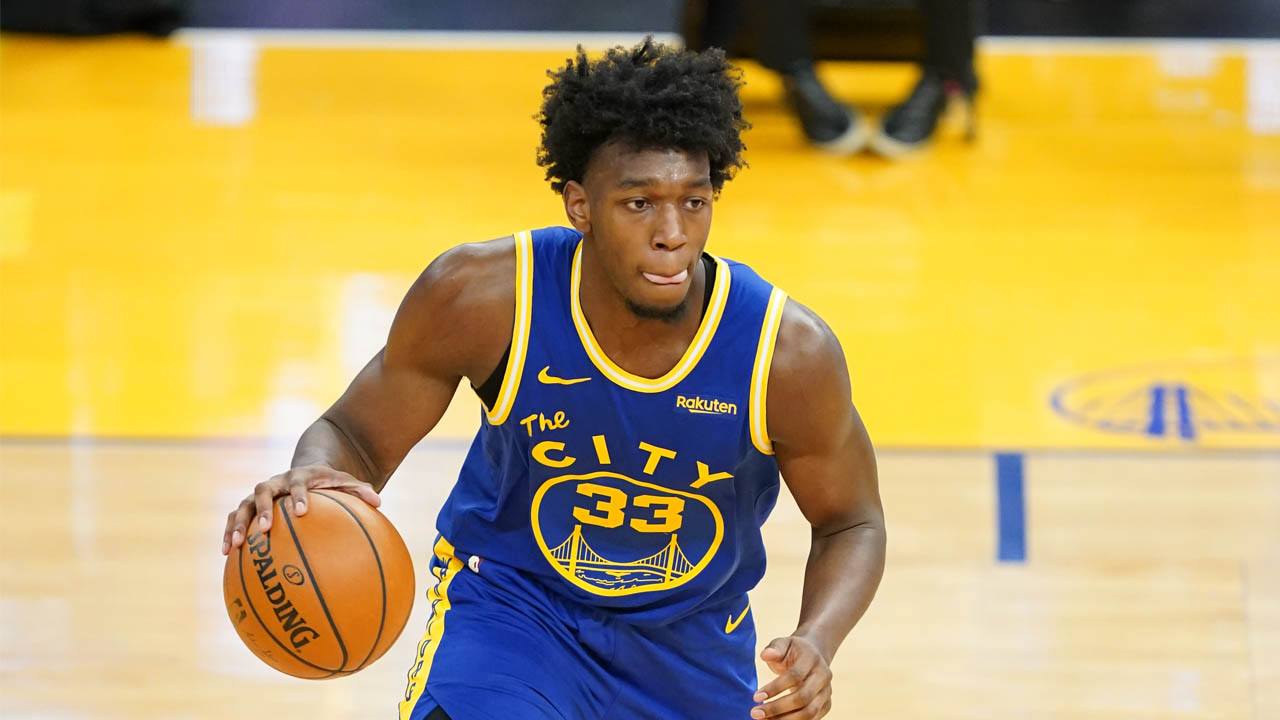 Wiseman, a 7-foot center out of Memphis, suffered a torn meniscus last April during his rookie campaign with the Warriors. There was a chance Wiseman could return before the end of the regular season and postseason, but he had a setback during a rehab assignment with their G League team. The Warriors have no reason to rush him, so they shut Wiseman down.
"Ultimately, very simple: We're protecting James' future," said head coach Steve Kerr. "It makes the most sense to take this route. Again, I feel terrible for James. He's been through so much already in just two seasons. But, his long-term health looks good, the knee looks sound. It's just a decision that makes the most sense for his own best interest."
Wiseman played 39 games in his first season with the Warriors, and Kerr tapped him for 27 starts. He averaged 11.5 points, 5.8 rebounds, and 0.9 blocks per game.
Wiseman: draft bust?
It's easy to fire up a Wikipedia page of a specific NBA Draft and to be overly critical about a team's poor choices. There are busts and sleepers in every draft, no matter the sport. General managers and teams have to make the best possible choice at the given time. But sometimes, it's fairly obvious when a team misfired or when a team just incurred a bad beat due to injuries.
Zion Williamson comes to mind. The #1 pick in the 2019 NBA Draft for the New Orleans Pelicans looks awesome when he's on the court, but he's missed significantly more games than he's played due injuries. His NBA debut was delayed due to a knee injury prior to his rookie season. Most recently, Zion fractured his foot last summer, preventing him from suiting up this season.
You can make a solid argument that the Warriors should have drafted a young guard in 2020 like Rookie of the Year LaMelo Ball (#3 pick), Tyrese Haliburton (#12 pick), or Cole Anthony (#15 pick) instead of Wiseman. There were other sleepers later in the first round that included Tyrese Maxey (#21), Immanuel Quickley (#25), and Desmond Bane (#30). But the Warriors will tell you they selected the best possible prospect on the board at the time with Wiseman. Let's not forget, he was a legit 7-footer in high school and considered the top big man prospect in the nation during his senior season in 2018-19.
Ghost of Sam Bowie
Let's go back in our NBA time machine to nearly 40 years ago with the 1984 NBA Draft. Hakeem Olajuwon, from the Houston Cougars, was the best player in the country at the time and it was no surprise that the Houston Rockets selected the future Hall of Fame center as the #1 pick. However, the Portland Trail Blazers made a crucial error with the #2 pick in the draft that year. Instead of taking a flier on a skinny guard from North Carolina named Michael Jordan, the Blazers selected Sam Bowie, a senior center from Kentucky. The Chicago Bulls picked Jordan with the #3 pick and the rest is history.
The Blazers will forever be haunted by Bowie after he broke his leg in his fourth season. He'd end up playing 511 games for three different teams over a 10-season career where he averaged 10.9 ppg, but he was labeled a bust.
It's not just Jordan. The Blazers picked Bowie and passed on Charles Barkley, John Stockton, Sam Perkins, Kevin Willis, Otis Thorpe, and Alvin Robertson. If Portland selected Jordan, he could have been a part of the NBA's best backcourt with Clyde Drexler, cementing a dynasty in the Pacific Northwest.
Ball/Wiseman isn't even in the same category as Bowie/Jordan, but we'll have to wait another decade or more to determine the severity of the Warriors' selection. For all we know, Ball could suffer an injury and wash out of the league in a few seasons, and Wiseman could emerge as an All-Star.