The state of Illinois took its first sports bet in the week March Madness was canceled. In the months that followed, betting action was negligible. But over the last 90 days, as sports returned, the Prairie State emerged as the Midwest capital of online sports betting.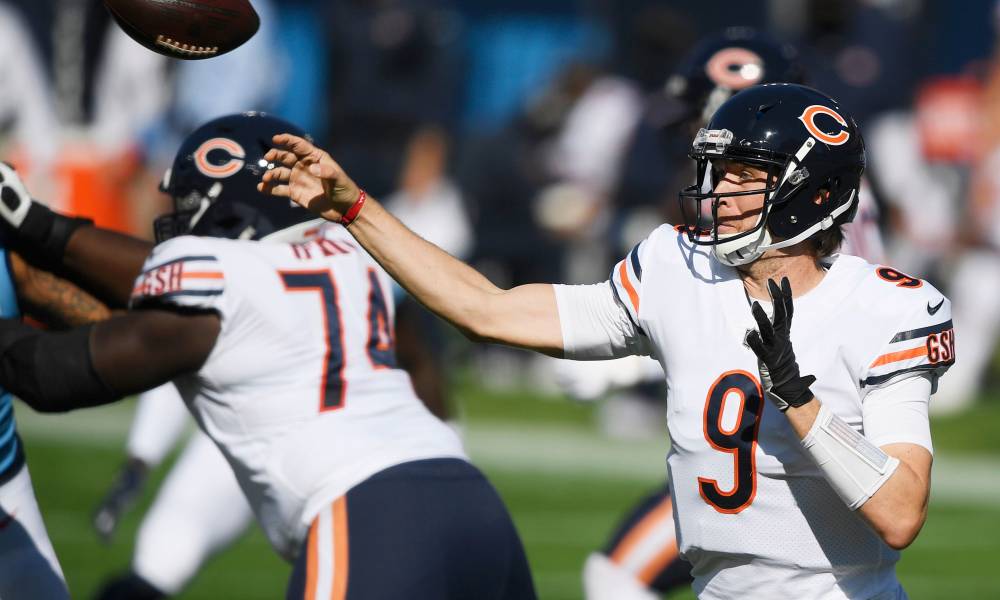 The Illinois Gaming Board released its September numbers on Friday, reporting more than $285 million in handle in just the third full month of operations. Sportsbooks earned just over $11 million in September, generating $1 million in state tax revenue.
Illinois also reported its most significant growth percentage, at least doubling month over month since late summer thanks to relaxed laws and the return of the NBA, MLB, NFL, and college football.
The handle went from $53 million in July to $140 million in August.
Neighboring Indiana, which also reported a surge this fall, reported $208 million in September and $231 million in October for a solid second in the region.
Illinois Provided Model for DraftKings and FanDuel
Illinois is a good case study on how DraftKings and FanDuel bought political sway to absolve themselves of previously illegal operations and get sports betting over the top in individual states.
Immediately after the Supreme Court decided in late 2018 that individual states could determine whether to legalize sports, Illinois introduced five bills to explore sports betting in the state.
In 2019, Illinois governor J.B. Pritzker called on the Legislature to legalize sports betting. The five initial amendments were reduced to two.
State Rep. Bob Rita-D, Chicago, introduced a bad-actor amendment, known as Amendment 5, into the final bill (H 3308), saying an entity that previously operated in the state illegally could not apply to be a legal sports betting operator.
This amendment referred to the 2015 decision by then-attorney general Lisa Madigan. She classified daily fantasy sports as gambling and, therefore, illegal. "The contests in question constitute illegal gambling under Illinois law," Madigan wrote in her opinion.
Notwithstanding the ruling, DraftKings and FanDuel continued to operate in Illinois and became power brokers along the way. Illinois State Board of Elections records shows that by early 2020, DraftKings and FanDuel combined to spend more than $300,000 on campaign donations. As a result, Amendment 5 didn't live to see the light of day and the first legal sports wager was placed at Rivers Casino Des Plaines on March 9.
Pritzker said legalized sports gambling would address critical priorities, including funding first-responder pensions and investing in universities and hospitals without burdening the taxpayer. 
"Thousands of Illinoisans will be working on these projects," Pritzker said in a statement. "Earning a good living that will support their families as we do the important work of rebuilding our crumbling infrastructure and investing in the future."
Online Deposit Rules Loosened Thanks to COVID
In the months that followed, the COVID-19 pandemic shut down casinos. In response, Pritzker eased the rules requiring bettors to register at a brick-and-mortar casino, enabling gamblers to register online and start betting immediately under a temporary executive order that eventually stuck in September.
Good news for Illinois sports bettors who haven't registered for all of the available apps.

A source with knowledge of the situation tells me that @GovPritzker is going with status quo and remote registration stays. The executive order was set to expire tomorrow.

— Joe Ostrowski (@JoeO670) September 18, 2020
In September, more than 92% of Illinois' bets came from mobile devices. Rivers was tops in September handle, taking about $105 million in wagers. The new DraftKings at Casino Queen in East St. Louis handled about $92 million, and East Peoria's Par-A-Dice Casino, which partnered with FanDuel, took $75 million.
The governors' office and Illinois state gaming officials predict exponential growth will continue into 2021, projecting an annual handle of $5 billion, with $100 million pouring into state coffers by the end of next year.