Houston Texans general manager Bill O'Brien didn't fire head coach Bill O'Brien, believing he had another lifeline. Texans chairman and CEO Cal McNair disagreed, and fired O'Brien from both positions on Monday after six years with the organization.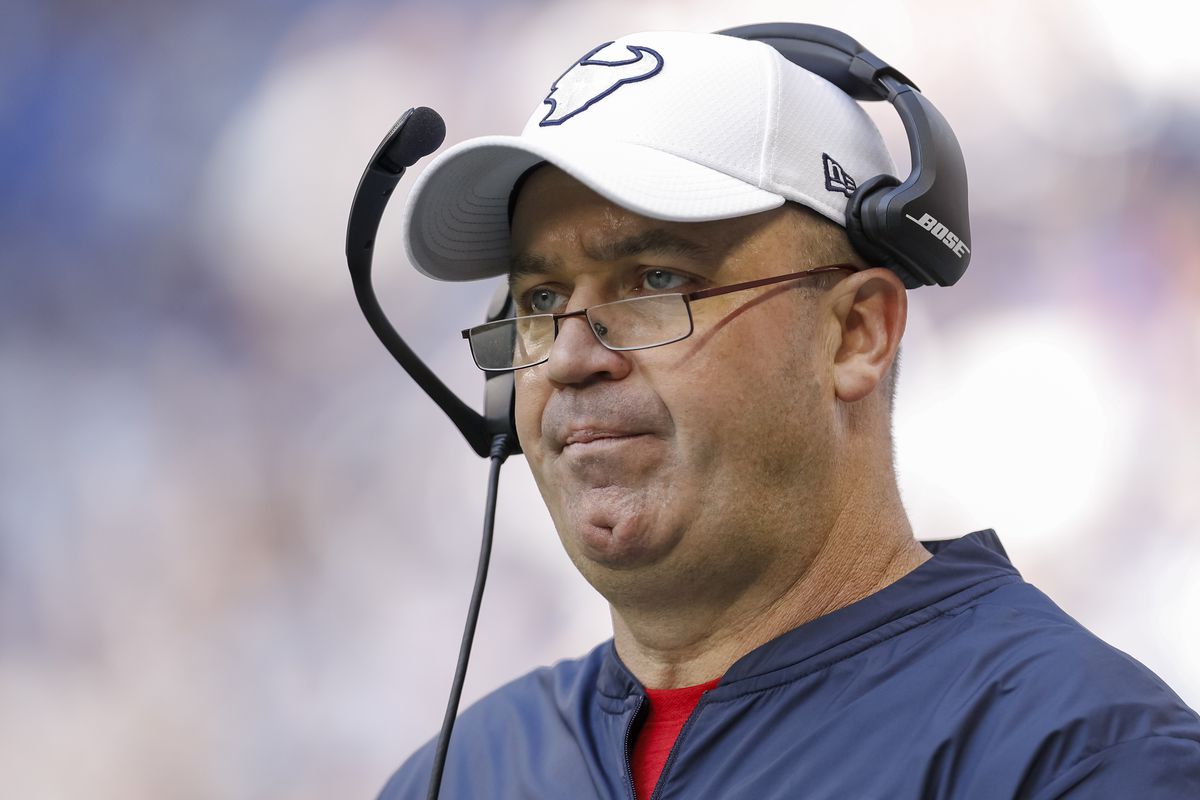 O'Brien was reportedly on thin ice after trading All-Pro wide receiver DeAndre Hopkins to Arizona for running back David Johnson. Johnson, who was considered a project, is struggling in Houston while Hopkins is thriving on his new team.
Apparently the team's 0-4 start was the final straw. On Sunday, Houston lost to the equally inept Minnesota Vikings, 31-23, giving Minnesota its first victory of the season.
McNair put out a statement announcing O'Brien firing as both the GM and head coach.
"Bill proved himself as a coach and leader in this league," McNair said. "I spoke with him earlier today and told him we are moving in a different direction. Romeo Crennel will serve as our interim head coach for the remainder of the 2020 season. We have a talented team and I have no doubt our players and staff will rally to make Texans fans proud as we aim to win championships and do great things for the city of Houston."
O'Brien Not a Favorite to be First Fired
Those who were savvy enough to put money down on O'Brien being the first NFL head coach fired were rewarded. O'Brien wasn't the favorite for that dubious distinction — that honor was held by New York Jets head coach Adam Gase at +150, with Atlanta's Dan Quinn right behind at +200.
O'Brien's odds dropped from before the start of the season to Week 3. In the first week of September, he was at +1100. Last week, he had moved to +900.
O'Brien was contrite when speaking with reporters on Monday.
"In the end, in this business, it's a bottom-line business," O'Brien said. "We weren't able to get it to where we needed to get it … I understand we fell short in terms of taking this team further in the playoffs. But I do leave knowing that myself and this staff gave everything this organization deserved and more. We worked very, very hard to try to get this to a place where it could be a championship program. We just didn't get it done."
Who's Next Head Coach to Get the Axe?
Oddsmakers at Bovada, who put out the odds for the first NFL coach to be fired, haven't put out another line yet on the next coach to find himself out of job.
Gase was the favorite, but he might drop if another line is put out because of recent reports out of New York. The Jets are arguably the worst team in the NFL, but the organization is rumored to be keeping Gase until the end of the season.
The Jets have been besieged with injuries this season and that, along with owner Woody Johnson serving as the ambassador to the UK, is saving Gase at the moment.
Quinn, however, could be gone before the end of October. The Falcons are 0-4, and losing to Dallas and Chicago has raised some eyebrows. The played at Green Bay on Monday, and fell to the Packers, 30-16.