As Formula 1's preseason tests conclude, Lewis Hamilton and Mercedes are still the favorites going into the 2020 season. Although the odds are predictable, F1's preseason drama — including a secret settlement and the threat of more race postponements — has been jarring.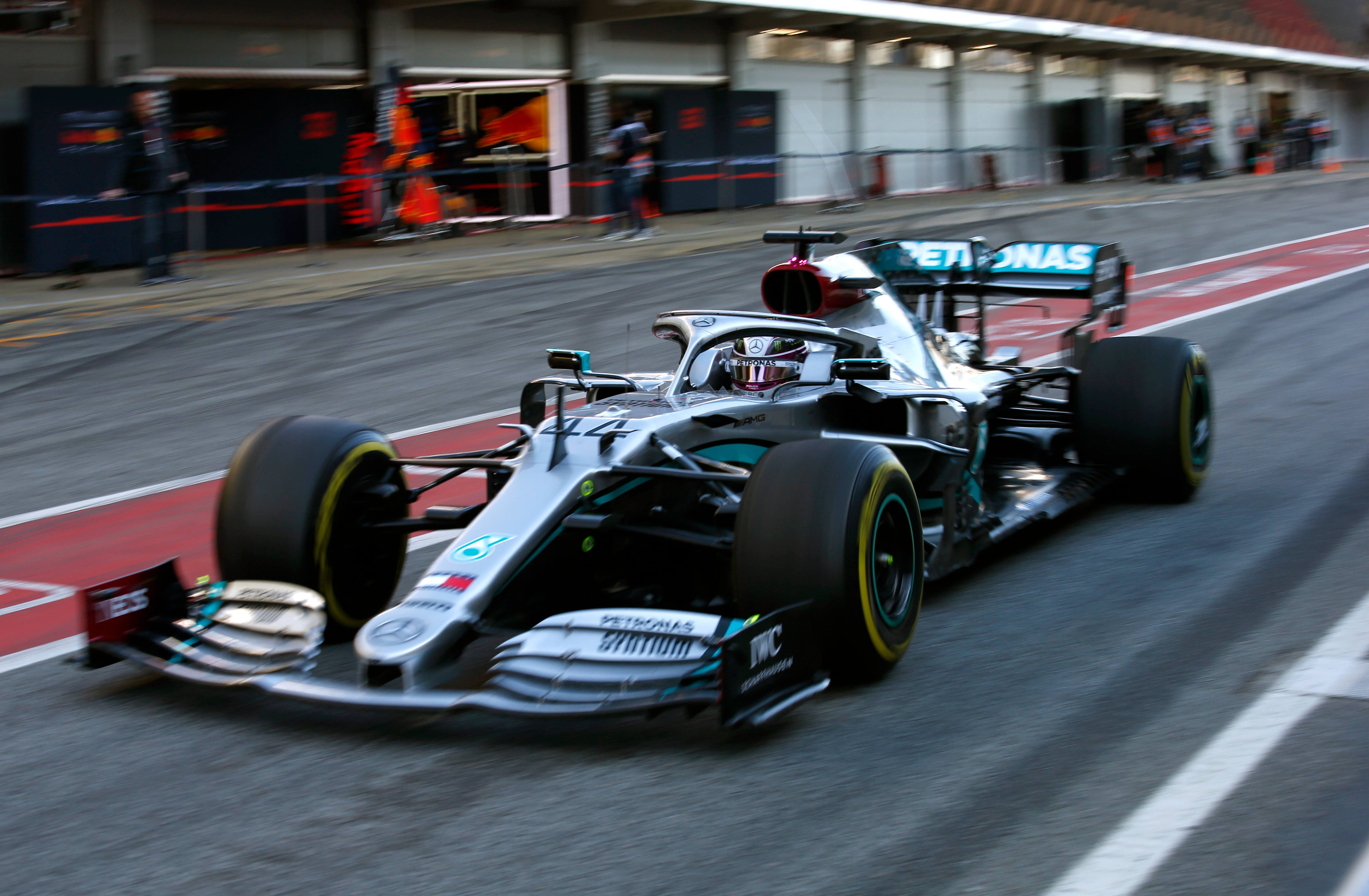 Usually, Formula 1 racing saves its drama for the track. But with the season opener still days away, race fans have already had a lot to digest.
More Race Dates in Jeopardy
Formula 1 was one of the first sports to be impacted by the outbreak of the coronavirus (COVID-19). The 2020 Chinese Grand Prix, originally scheduled for mid-April, was officially postponed on Feb.12. So far, it is the only F1 race that has been postponed. But that could soon change.
Race dates in Bahrain (March 22) and Vietnam (April 5) look dicey due to new virus-inspired travel restrictions. As a result, the FIA, Formula 1's governing body, set up a Crisis Cell on Friday. The FIA's Crisis Cell will meet every two days to monitor the virus and its impact on F1.
But as long as there is a 2020 season, Lewis Hamilton is still a favorite to win the championship.
Hamilton 2020 F1 Championship Favorite
Hamilton is a six-time F1 Drivers World Champion. He's won the Championship in each of the last three years, so it's no surprise that he's favored going into 2020. This may also be the year Hamilton overtakes Michael Schumacher for most F1 career victories. Hamilton only needs eight more Grand Prix checkered flags to best Schumacher's 91-win record.
F1 Drivers World Championship 2020 Odds (Bovada)

Lewis Hamilton: -185
Max Verstappen: +515
Valtteri Bottas: +550
Charles Leclerc: +625
Sebastian Vettel: +1400
If Hamilton is the presumptive favorite driver, Mercedes is the obvious choice for the 2020 Constructors' Championship. But that's not to say there hasn't been some drama among F1 constructors.
Everyone vs. Ferrari
On Feb. 28, the FIA released a statement about its ongoing Ferrari investigation. "The FIA announces that, after thorough technical investigations, it has concluded its analysis of the operation of the Scuderia Ferrari Formula 1 Power Unit and reached a settlement with the team. The specifics of the agreement will remain between the parties."

In an unusual show of unity, the seven non-Ferrari teams issued a joint statement on March 4 in protest. The FIA responded, explaining that it had trouble determining if Ferrari's power unit was in violation. Furthermore, the FIA stated secret settlements are legal.
Even if its power unit does skirt F1 regulations, Ferrari still isn't able to claim top odds, and it would hard to beat Mercedes, which has locked up the Constructors' Championship every year since 2014.
F1 Constructors' Championship 2020 Odds (Bovada)

Mercedes: -500
Red Bull Racing: +450
Ferrari: +700
Racing Point: +30000
McLaren: +40000