After 32 long seconds engulfed in flames, Romain Grosjean emerged from a horrific first-lap crash. After hitting the ArmCo barrier in turn three of the Bahrain Grand Prix, Grosjean's car broke apart and the fuel tank exploded. Miraculously, he emerged with minor injuries.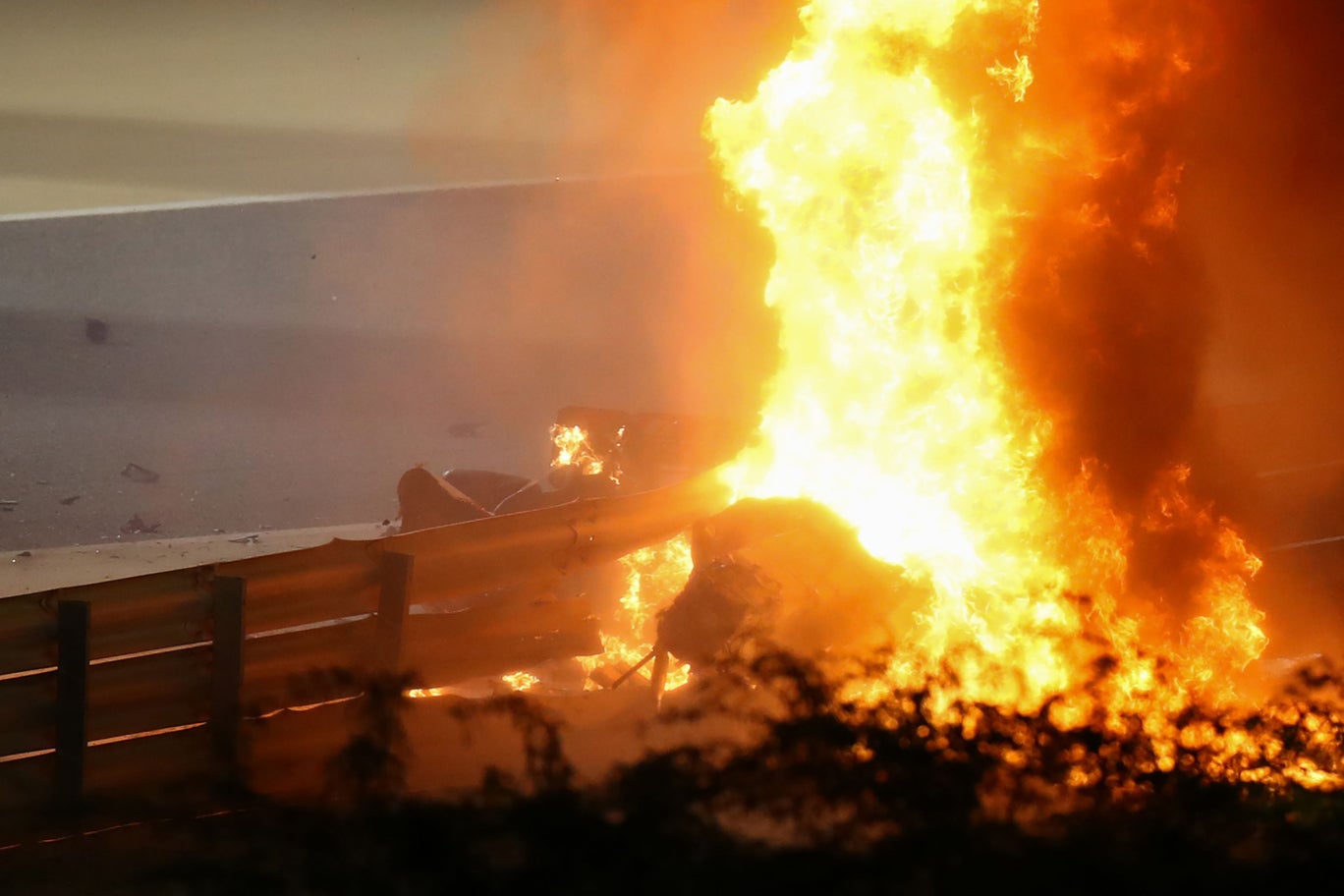 Veteran F1 fans described it as "bone-chilling" and the worst crash they've ever seen. Twitter was rife with people thankful for the FIA's mandatory use of the halo, the curved titanium bar protecting the driver's head.
The halo is credited with saving Alexander Peroni's life during a Formula 3 race at Monza last year. But looking at the videos from Grosjean's crash, luck worked hand-in-hand with F1's safety features and responders. Just the fact that Grosjean remained conscious and was able to release his seat belt was amazing. That he suffered only minor burns to his hands and ankles is a miracle.
Many tuned into the race to see if Lewis Hamilton could lock in yet another win. After winning his seventh (and record-tying) world title at the Turkish Grand Prix, Lewis was the favorite (-260) going into Bahrain.
Lewis went on to win, as expected, but his victory may take a backseat to Grosjean's crash. Thankfully, Grosjean was able to update his condition — in person — just hours after the race.
An update from Romain himself. Pleased to see you're in good spirits! We hope you make a speedy recovery 🙏 pic.twitter.com/njnjjH4GBi

— Haas F1 Team (@HaasF1Team) November 29, 2020