There is little surprise that the NBA Champions, Golden State, are the favorites to repeat next season, but it is a little amazing at how low the odds are for them. They are listed anywhere from minus-175 to minus-250, while the next pick is the team they defeated in the 2017 finals, Cleveland at 3-1.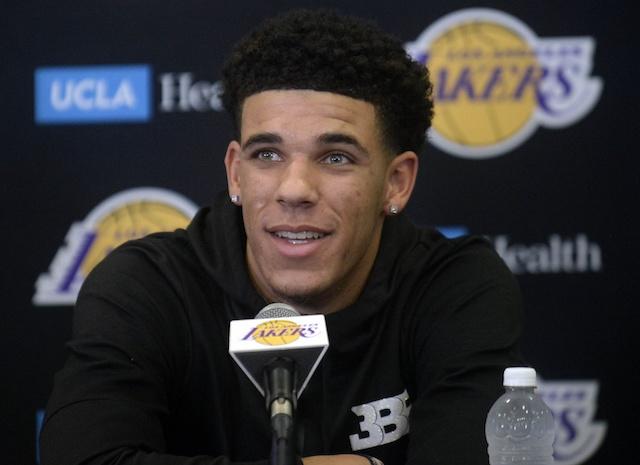 The sportsbooks seem to think that this is a two-team race, as it has been the previous three years. The squad following the Cavaliers, are San Antonio at 12-1. Boston and Houston are 15-1.
Popular opinion is that the Warriors are a dynasty and should have a legitimate chance to win the Larry O'Brien Trophy for the next couple of years. It certainly appears that they are clearly the strongest team in the league.
Trades, Draft Change Landscape
There were teams that improved either through the draft or trades, but not enough to sway oddsmakers to make them serious contenders. The Rockets were 30-1 before Wednesday's trade brought all-star point guard, Chris Paul to them from Los Angeles. After the deal was announced, Houston jumped up to 15-1.
The Clippers on the other hand, slid down the board and could drop even further. Losing Paul got them from 40-1 to 100-1 and if they don't sign their other star, Blake Griffin, who is also a free agent, they could plummet further.
One of the teams favored to get the power forward is the Celtics. If that happens, they will bump up from 15-1 to probably 10-1 and be the third favored team to win the championship. The Clippers do seem motivated to retain Griffin and have the ability to pay him more money, which might be a factor in his decision.
The Lakers were helped via the draft, getting UCLA point guard, Lonzo Ball with the No. 2 pick. Despite his father's prediction that he will lead the young team to the playoffs, oddsmakers aren't buying it. Los Angeles has missed the playoffs the last four seasons and next year doesn't look that promising either. Establishments have them at a minus-700 to make the postseason.
Prop Bets Better Option
Ball is the favorite to walk away with Rookie of the Year. He is a plus-250, followed by Ben Simmons at plus-300 and Markelle Fultz at plus-550.
The bet regarding the Warriors that might be more optimal would be betting on their victory total. They are posted at 66.5 and the under might be the way to go with the improved competition in the West and the possibility of injuries.
Another good pick could be taking the Minnesota Timberwolves to make the playoffs. The trade that brought them Jimmy Butler from Chicago gives them a great chance to make the postseason. They are minus-260 to get there and it may be worth a look.