The three most prominent CONCACAF nations – regional powers Mexico and the United States, along with rising contender Canada – all advanced to the semifinals of the 2021 Gold Cup. But they'll be joined by an unusual opponent in the final four: Qatar, which is participating in the tournament as an invited guest.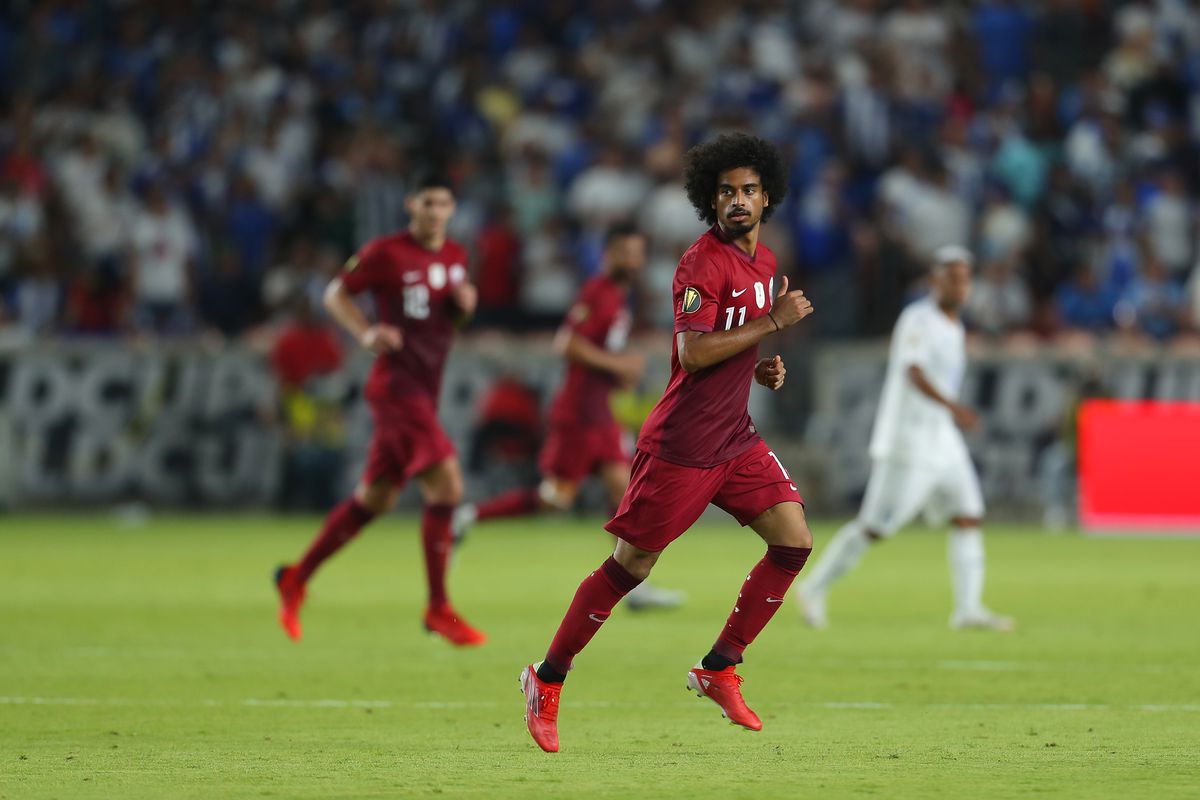 The United States faces off against Qatar in one of Thursday's Gold Cup semifinals, with Mexico and Canada squaring off in the other match.
Qatar shows scoring flair during Gold Cup run
Qatar may be an outsider, but it came to play in the Gold Cup. The 2022 World Cup hosts have scored more goals than any other team in the competition, putting up 12 in just four games. Sure, they also allowed three in a high-scoring opening draw with Panama, but those are the only goals Qatar has conceded so far in the tournament.
Meanwhile, the United States has played in a much more reserved fashion. While the team is perfect through four matches, three of those wins came by 1-0 scores, including its quarterfinal victory over Jamaica. The Americans have allowed just one goal during the Gold Cup, and that came on a penalty in a 6-1 blowout win over Martinique.
In other words, Thursday's matchup could be a clash of styles. On the other hand, some US players say they welcome the opportunity to play against a team with the open, forward approach of Qatar.
"I think this game coming up is going to be very different from all the rest," American midfielder Sebastian Lletget told reporters. "Jamaica was a very physical team and now going against Qatar is going to be quite opposite. They're going to want to play the ball on the ground and they're going to want to attack and throw numbers forward."
The United States enters as a -250 favorite to advance to the Gold Cup final over Qatar (+198), according to FanDuel Sportsbook. Bettors might see some value in those odds on Qatar, which hasn't lost in 12 matches dating back to November 2020.
Ascendant Canada battles Mexico in semifinal
Of course, the Americans do have home-field advantage. The semifinal will take place in Austin, Texas, with the winner advancing to the final at Allegiant Stadium in Las Vegas.
In the other semifinal, both defending champion Mexico and Canada have shown good form and will have plenty to prove in this year's Gold Cup.
---
CONCACAF Gold Cup Odds – Winner (via FanDuel Sportsbook)
Mexico: -115
USA: +155
Qatar: +700
Canada: +1100
---
Canada has developed something of a golden generation of young talent, and may well be the third-best team in CONCACAF at his point. The Canadians looked strong in beating Costa Rica 2-0 in their quarterfinal, and will head to Houston with plenty of confidence.
Mexico and the United States still sit on their own tier atop CONCACAF soccer, and Canada has already lost to the US in this tournament. Mexico blasted Honduras 3-0 in their quarterfinal match, and has yet to lose in the tournament.
FanDuel rates Mexico as the -400 favorite to advance to the Gold Cup final, with Canada at +300 to pull off perhaps the country's biggest men's soccer win in decades.